 Just a day before the big clash between Brazil and Germany in the highly-anticipated Rio 2016 Olympics Men's Football final, Brazilian defender Marquinhos took time to praise his team and give confidence to his teammates: "Against Germany, we have to forget about all the historical stats. This is our generation and our chance to make a golden history for our country."
The Paris Saint-Germain player continued, "Brazil have what it takes to beat Germany. We believe in our chances, our hard-work, and our teamwork." He also added that: "We are mentally and emotionally ready to play at Maracana. We are ready to absorb the pressure."
Brazil will arrive at Estadio do Maracana in Rio de Janeiro for final without conceding a single goal, and having racked up 12 goals scored by five different players.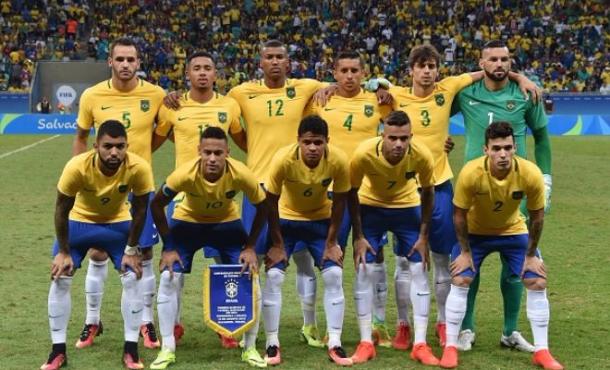 No game of revenge - Douglas Santos
Brazil reached the final after a sensational 6-0 win over Honduras on Wednesday, including Neymar's fastest goal in the Olympic history. The hosts will enter the final with a sole desire, which is to bring the country its long-awaited first ever Olympics gold medal in football.
Unlike how some of the home fans see the game as a potential revenge for the arguably the most extraordinary FIFA World Cup defeat of all time in 2014, when Germany thrashed Brazil 7-1, the players are trying to play that down.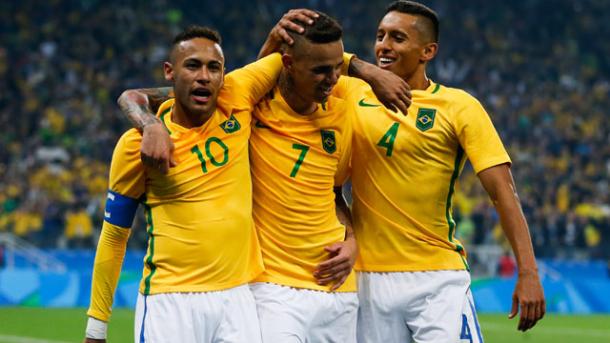 Atletico Mineiro defender, Douglas Santos says: "I don't see the game as being about the revenge. For me, it's an opportunity to turn around something the fans today talk about as the difficult defeat and we're going to reverse that result, God's willing."
Head coach, Rogerio Micale has also had time to praise Neymar's influences on the team and his squad efforts in general: "Neymar is the true 'O Monstro', but in the nicest possible sense of the term. He's a gift to the footballing world. He's incredibly talented and has a big influence in our games and on the squad."
The Brazil boss added, "He had a lot of pressure on his shoulders; he deserves some respect." He concluded, "Brazilian football is not dead. Brazilian football will never die. We believe in revolution."