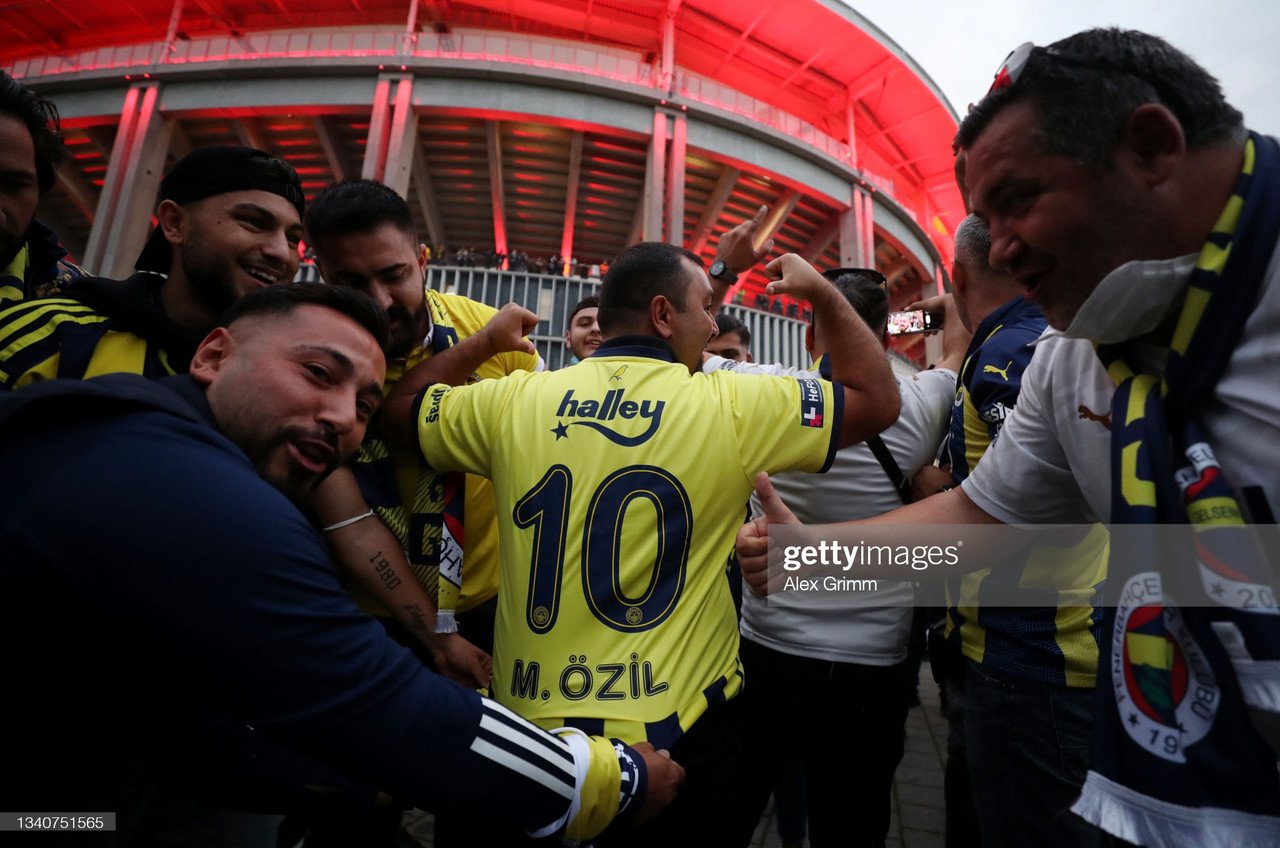 Welcome to a brand new series where we take an in-depth look into Fenerbahce's huge support across the globe, from South Korea to Islington. Fenerbahce is one of the globe's biggest sleeping giant's.
To kickstart the series, Camilleri spoke to a pioneer within the Fenerbahce Community, the Founder of Fenerbahçe International (better known as Fener Int).
So, introduce yourself
Hello, I am the founder and current administrator of Fenerbahçe International (better known as Fener Int) on Twitter. My aim is to bring together Fenerbahçe fans from all over the globe since December 2013.
Where are you from?
The Netherlands. The birthplace of many Fener Heroes including Dirk Kuyt and Pierre van Hooijdonk.
Why Fenerbahçe?
As one of the few Fenerbahçe supporters in the family, my father introduced me to and made me a part of the Fenerbahçe family at a very young age. I never gave up on the club afterwards.
Who was your favourite player growing up?
Tuncay Şanlı. He was a maestro, lightning-fast, and always very humble and close to the club and its fans. Seeing him leave the club to join Middlesbrough was very hard to accept.
Have you been to the stadium before?
I have only attended Fenerbahçe games abroad. Unfortunately, I have never been inside. I hope to one day enjoy a derby game at the Şükrü Saraçoğlu.
Favourite Fenerbahce memory?
I have many favourite moments, but Deivid's long-distance goal against Chelsea in the Champions League quarter-finals was and still is one of my favourite Fenerbahçe memories. That ecstatic moment was immaculate.
Favourite current Fenerbahce player?
Attila Szalai. Time will prove my point. No further comments.
If you could sign one player for Fenerbahçe who would it be?
Unrealistically: Cristiano Ronaldo or Giorgio Chiellini Realistically: Halil Dervişoğlu, (Yes, our rival's forward), even though he will not score against us this season.
What's your matchday ritual?
Turning off my SofaScore notifications.
Prediction for this season?
Realistically and objectively speaking? On top of the league.
You can follow Fener Int Twitter page here, a number one source for all things Fenerbahce in English. https://twitter.com/fenerint
Stay tuned for the next episode of #OurFenerbahce. Feel free to follow my Twitter https://twitter.com/MaxCamiIleri if you are interested in creative Fenerbahce Content.
Until next time my lantern's.