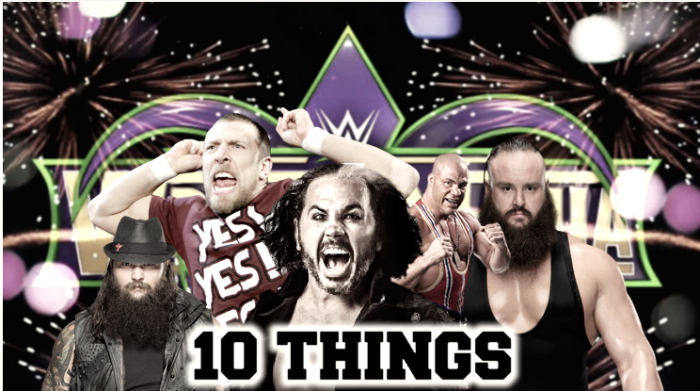 When two writers join forces, the possibilities double and two VAVEL veterans, Joel Lampkin and Matthew Wilkinson, sat down to discuss the 10 things that need to happen in WWE before WrestleMania 34 rolls around.
The Grandest Stage of Them All symbolizes the culmination of storylines and can cement legacy's of performers but the deadline to New Orleans is already closing, 359 days and counting!
10. Baron Corbin wins the WWE Championship -JL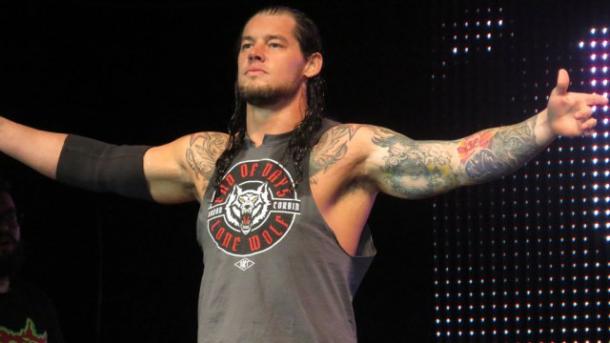 The Lone Wolf has emerged from the darkness and has battled with the likes of AJ Styles and John Cena on the blue brand coming within inches from a shot at the WWE Championship.
No other performer who has won the Andre the Giant memorial battle royal has done as much as Corbin has in his year following but he has yet to win any gold either in NXT or on the main roster.
He arguably should have defeated Dean Ambrose on the WrestleMania kick-off show and the pair put on an even better match in the main event of SmackDown just two days after.
There is a lack of main-event players on the blue brand with just Styles, Randy Orton and Cena firmly in that position while Shinsuke Nakamura is likely going to enter that frame and Kevin Owens is holding down the mid-card.
9. Solve the 205 Live problem-MW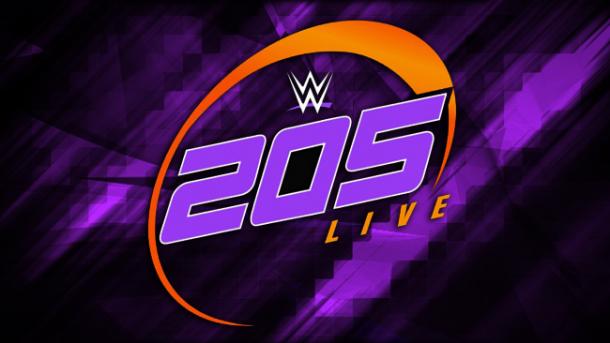 Last year saw the rebirth of the cruiserweight division with the cruiserweight classic, but it also nearly saw the death of the cruiserweight division with 205 Live. The tournament that was so widely well received was arguably the best thing WWE did in 2016, yet 205 Live has been so poor that fans have almost forgotten the amazing tournament they saw just months ago.
With wrestlers not being given any time to develop characters, or give fans a reason to care, and the style and pace being toned down from what we saw in the CWC the entire 205 Live premise has fallen flat, which saw the Cruiserweight Championship be defended on the pre-show at WrestleMania, despite the fact two incredible wrestlers were involved in the match.
The WWE must solve this problem and fast before fans lose all interest for good. The addition of both Neville and Austin Aries has certainly helped, but the division can not be just about two men as that will wear off pretty quick. It is time to develop the potential stars they have in men like Jack Gallagher and Akira Tozawa whilst starting to use a talent like Noam Dar in a more productive fashion.
Allow them to wrestle, fast paced, longer matches. Raw is three hours, give them some dedicated air time instead of rushed squash matches that are nothing more than a free advertisement for 205 Live.
Finally, bring in some UK talent. The United Kingdom Championship was an incredible success and WWE has some real stars on their roster with the likes of Trent Seven and Mark Andrews, so why not use them? Inject some life into 205 Live and give fans a reason to view the product and then reap the rewards, WWE has proven they can handle the cruiserweights, now they have to do it again.
8. Place more focus on women's wrestling-MW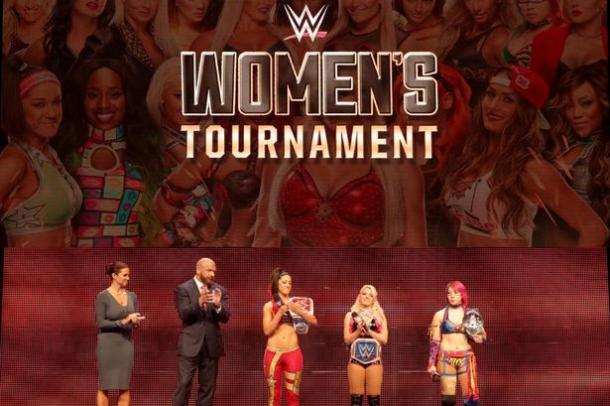 Some of you might be reading this and thinking "the WWE has already done this" but if you are of that thought process, then you are the exact type of fans that WWE needs to focus on. Of course, they HAVE placed a major focus on women's wrestling, it is more entertaining than ever before, they are given regular segments, promos and have storylines that matter; but there is more that can be done.
This year's WrestleMania only saw two women's matches and they consisted of a combined 10 wrestlers. The saying quality over quantity rings true with this year's 'Mania matches as far as the women are concerned. Of course, they want to put everyone on the card, but there are other ways in which that can be achieved, at WrestleMania 34 it would be good to see a singles match with real passion built in, rather than a multi-match of talented wrestlers given a little time to get all their stuff in.
We have seen women main event pay-per-views in recent months, but we have never seen one without a stipulation added to it. It would be great to see a singles championship match without any trimmings be able to main event a pay-per-view, they certainly have the talent to pull it off.
This summer will also see the women's tournament take place, and whilst there are not too many details announced if it has the same level of success that the CWC did then the women's division should see a major boost from it.
Women's wrestling is going through an evolution right now, but we certainly have not reached the peak of the mountain just yet and it is crucial that WWE continues to keep climbing on the way to next WrestleMania.
7. Braun Strowman has his showdown with Bray Wyatt -JL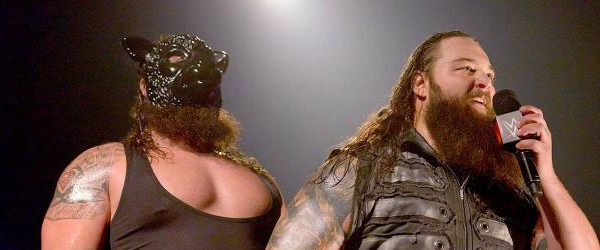 One of the biggest pushes that have emerged from Monday Night Raw was that of Braun Strowman who was last seen flipping an ambulance that contained Roman Reigns on a gurney.
The original first few showcases of the giant saw him destroying enhancement talent much to the delight of the WWE Universe, he then moved onto Sami Zayn but has now fixed his sight firmly onto The Big Dog.
Strowman recently stared down Universal Champion Brock Lesnar and is likely to be The Beast's next opponent further down the line but there is one guy that is waiting in the wings, a recent addition to the red brand that should be first in line.
Bray Wyatt once had Strowman do his dirty work for him, taking out everyone he deemed fit including Reigns and Ambrose but while they were switched in the Draft last year, they have yet to meet one-on-one.
The Eater of Worlds is still battling to control The Viper and could still emerge with the WWE Championship around his waist but the man who used to have a family may come knocking, but will he like what he finds?
6. Fix the tag-team division - MW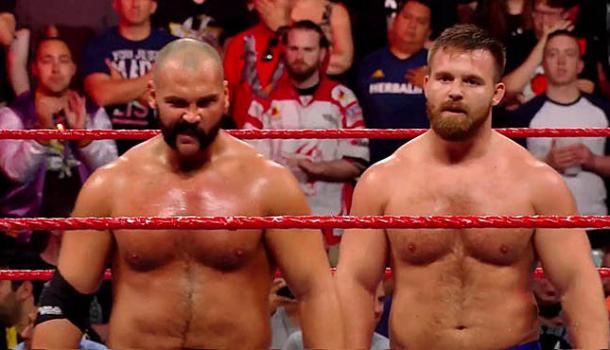 Let's be honest, the tag team division has been one of the weakest elements of WWE for some time now, which shouldn't be the case with the teams that they have, however, it is. Yet coming out of WrestleMania 33 they have even more talented teams than before with The Revival and the Hardy Boyz now on the main roster the WWE has no excuses in terms of what is at their disposal.
The booking of said teams must be improved though. Tag team wrestling is the easiest to get right, and when it is done correctly it can become the most entertaining thing about a product. Just look back to the classic Hardy Boyz matches or more recently, what has been happening on NXT, the tag team matches are often the ones fans are most excited about when a TakeOver comes around. Why? Because tag team wrestling should be fast-paced and full of action, but that is not something that takes place on the main roster, where it tends to be more sluggish and slow.
It would be good to see feuds be built rather than teams just simply facing each other or occasionally going into singles matches with another member of a tag team whilst their partners brawl at ringside. Lose the predictability and build the divisions to the point where
fans are once again excited about it and WWE will reap the benefits with what should be some exciting matches on the card for next year's WrestleMania.
5. Don't rely on part-time talent - MW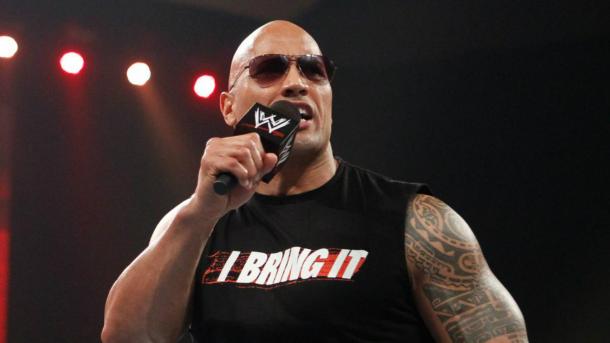 Whilst this year's WrestleMania will be looked back on as a success and as a celebration of an incredible legacy, there was simply too many part time wrestlers used on the card. Four of the main card matches featured at least one part-time talent which included the main event, and a Universal Championship featuring two part-timers. It's time for WWE to change and show some faith in the roster at their hands.
Of course, there is still room for the nostalgic moment (after all, if we don't see Kurt Angle lace up his boots this year it will be a huge loss), but it doesn't have to be so regular and it doesn't have to feature so heavily on the biggest show of the year.
Just one look at the current roster should be a clear sign that part-timers are not needed. Roman Reigns, Finn Balor, Seth Rollins, AJ Styles, Kevin Owns, Shinsuke Nakamura to name but a few, and that's before we consider any potential call-ups for the likes of Bobby Roode.
WWE has serious main event talent that can sell a show. They do it every week on Raw and SmackDown Live as well as at every other pay-per-view, so when the 'big four' roll in, why not let them sell that as well. If they are booked correctly and treated like mega stars, the audience will react accordingly and that is a recipe for success. The WWE is at a turning point right now and the days of The Rock coming in to put on a one-off match to entertain a crowd are no longer needed, and it is now time that WWE recognizes that.
4. Roman Reigns turns heel - JL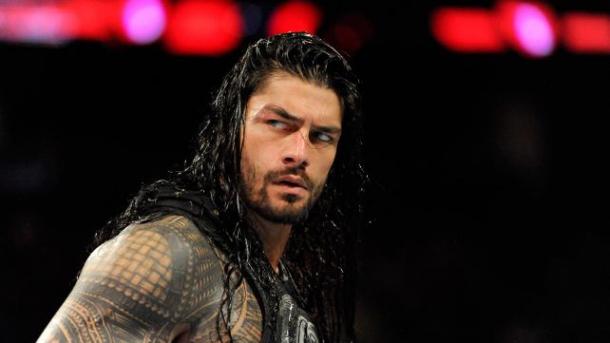 This one again, sigh, it just seems so obvious right now, this is nothing against Roman Reigns himself, the man seems a straight up guy and his in-ring work is fantastic but for one young man to walk into WWE and be as dominant as he has been without any sort of character transition is rather bemusing.
On top of that, the Samoan retired the single most beloved professional wrestler the world has ever seen in The Undertaker - how can you expect him to be cheered after that?
It seems that WWE are keeping him as (one of) their top babyfaces with his merchandise doing pretty well with the younger generation but the ignorance on the part of the company to shun the older fanbase who refuse to accept the former football player is bordering on disrespectful.
The Rock was booed when he was a face, he came back after injury and cemented himself in with the Nation of Domination and was the biggest star in the company not long after, there is no reason why Roman cannot do the same, but the timidness and the stubbornness to let him fly is reducing him to a dodo, let him be the bada** eagle that he is.
3. Kurt Angle is involved in a storyline - JL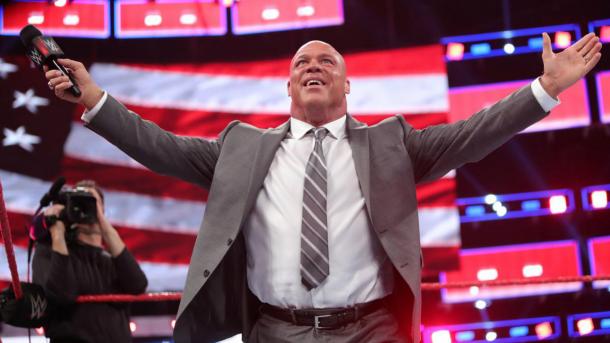 Kurt Angle is past his prime, there's no escaping that, but claiming he could not put on a great wrestling match is ludicrous as the 48-year-old has been killing it on the independent scene over the past couple of years and was the main star of Impact Wrestling before that.
Goldberg got one last title run before seemingly leaving the company and he was 50-years-old, while Angle probably should not be aiming for gold around his waist, one last battle with a young up and comer or fellow legend would be a fitting way to end his career.
The Olympic Gold medalist has already proven himself to be witty, funny and still a well-loved presence in WWE since his switch to the general manager role and having him in an in-ring capacity will happen, but the question is who?
Samoa Joe, Seth Rollins, Roman Reigns and former foe Brock Lesnar would all make great final opponents but who do you want to see the veteran face? Leave your comments below or tweet us at @vavel_wrestling.
2. Make the WWE Universe BROKEN-MW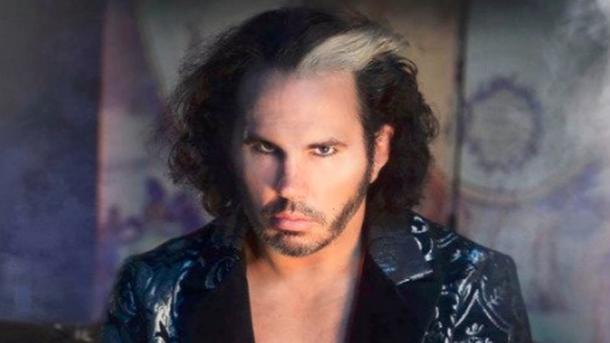 Since the Hardy Boyz' return there has been one question that fans want the answer to, are they broken? Chants of 'Delete' and 'Brother Nero' have rung around arenas since their shock appearance at WrestleMania and it is a clear sign of exactly what they want to see, a Broken Universe.
Matt Hardy's reinvention to Broken Matt was one of the greatest things in professional wrestling during the last year and it needs to be brought to the big stage for the entire world to see. Whilst Jeff Hardy is arguably more valuable to WWE as exactly that, the classic high flying, risk taking daredevil that we have seen, Matt can offer the company a lot more than a 90's version of himself.
His Broken brilliance can easily elevate him to the main event scene as a singles star and potential feuds with the likes of Bray Wyatt offer up dream matches for fans of the Obsolete madness. Whilst the current lawsuit from TNA is a big reason as to why we have not seen anything that is something that will eventually be resolved, and when it has and the dust has settled the WWE Universe must be DELETED.
1. Yes, yes yes or No, no no - JL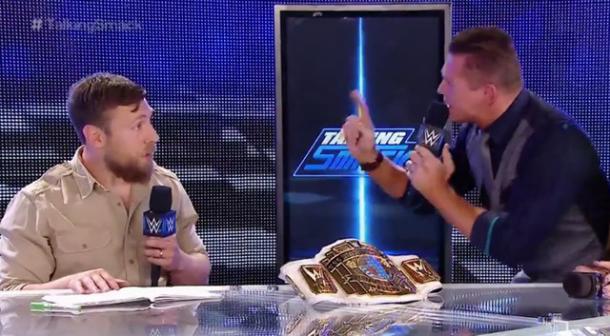 Daniel Bryan's WWE contract runs out in 2018, while that's clear, nobody knows when exactly making it possible that he could not even appear on television leading up to the Showcase of The Immortals.
It seems that backstage officials are still hesitant of having him compete in the squared circle following his history of concussions but the leader of the Yes movement remains certain that he will wrestle again, where that is, who knows?
What's even greater, is the second part of this final prediction which says that Bryan's former nemesis, The Miz, will win enter contention for the WWE Universal championship.
The Miz and Maryse have been golden in recent months and their recent portrayal of John Cena and Nikki Bella have been the highlight of SmackDown and they're keeping up their charade on Monday Night Raw.
While the former Intercontinental Champion lost to the pair at 'Mania, (they really should not have), they have the potential to do great things on the red brand, and with Vince McMahon watching, because it's likely he does not watch SmackDown, this could be Miz's chance to enter the main event scene once again.
He has been without a doubt the top entertainer in WWE in recent months, his performances on Talking Smack have elevated him into another level, finally seeing him rewarded for his hard work will be deserved and even talk of a title shot will be worthy.