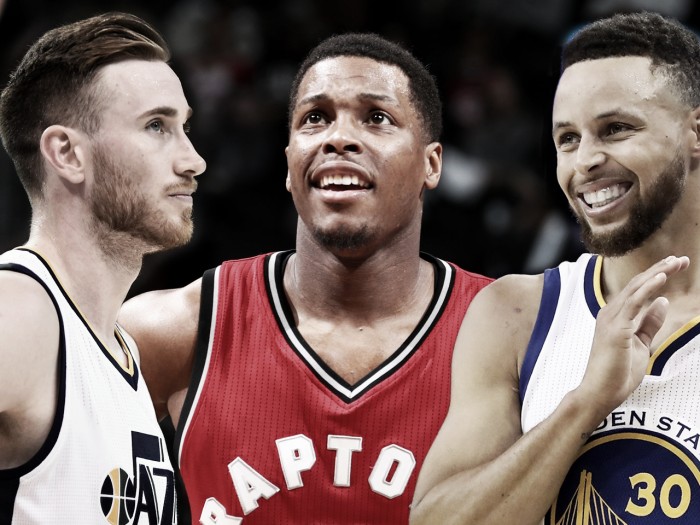 Welcome to our 2017 NBA Free Agency Roundtable Discussion. In this year's edition of our roundtable discussion, we will be giving our takes on the winners and losers of the free agency. This year's free agency was a frenzy, to say the least. There were many moves that stunned us all such as Chris Paul heading to the Houston Rockets and Paul George being traded to the Oklahoma City Thunder, a destination no one expected. To add, Dwight Howard will be playing for a third different team in three years to no one's surprise. One thing not to forget is that money was blown around like it was nothing, just ask Stephen Curry, James Harden, Gordon Hayward, Otto Porter, and the names go on and on. With all of these moves, here is how we predicted some of them before it all went down on July 1.
Onto today's topic, our VAVEL USA writers Sully Akbari, Christopher Jeter, Youssef Machkhas, Austin McConnell and Chris Robbins will revisit the free agency period and give their take on the winners and losers, with our 2017-18 season predictions for each team.
Sully's Three Winners of the Free Agency Period
Winner #1 - Minnesota Timberwolves
The Minnesota Timberwolves made a series of moves this offseason starting from the NBA Draft by acquiring Jimmy Butler from the Chicago Bulls. Being a three-time NBA All-Star, a three-time All-Defensive Team recipient, and the 2015 NBA Most Improved Player, Butler will bring in more than just accolades to the Timberwolves. Yes, he is an excellent two-way player but what gets lost is that Butler brings in playoff experience, something the Minnesota Timberwolves haven't had in years. To add, Minnesota also signed Jeff Teague, Jamal Crawford and Taj Gibson and these two players will complete their starting rotation. Teague and Crawford will bring in experienced offensive talent at the point guard and shooting guard position and Gibson will bring a two-way presence night-in-and-night-out. Not to forget, the three have playoff experience so it prepares them for what to expect if they make the playoffs, which looks to be likely. Already with Andrew Wiggins and Karl-Anthony Towns, this Minnesota squad will take the Western Conference by storm and shock many teams.
Prediction: The Timberwolves will finish the 2017-18 regular season with a 48-34 record best for fifth in the Western Conference. Also, don't be surprised if they win a playoff series next year.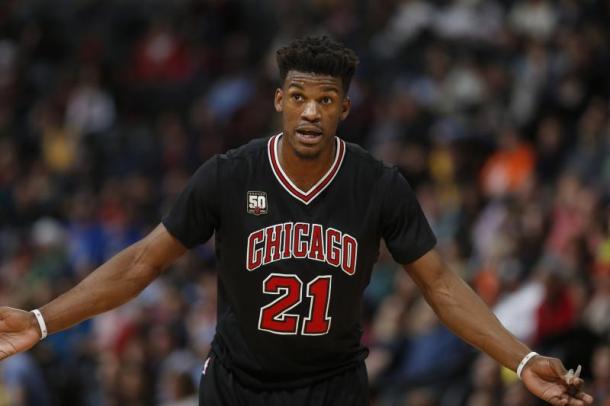 Winner #2 - Sacramento Kings
It almost sounds wrong to say the Sacramento Kings did something right. Year after year, the Kings make questionable moves but that all changed this offseason as they acquired George Hill, Zach Randolph, and Vince Carter, all with great NBA experience. To add, the Kings had a great draft by taking De'Aaron Fox with the No. 5 pick, Justin Jackson with the No. 15 pick, Harry Giles with the No. 20 pick, and Frank Mason III with the 34th pick. What's great about this team is that they have a mixture of both young players in Buddy Hield, Malachi Richardson, Willy Cauley-Stein, and Skal Labissiere, and experience veterans in Hill, Randolph, Carter, Kostas Koufos, and Garrett Temple. It may be weird to say this but the future is finally looking bright for the Kings.
Prediction: As tough as the Western Conference is, The Sacramento Kings will still have their struggles and will finish as the 14th seed with a record of 26-56.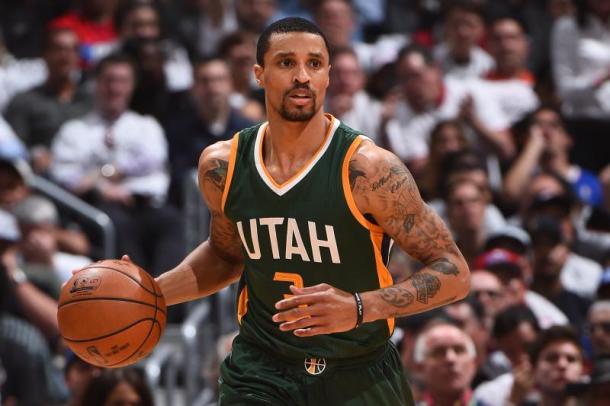 Winner #3 - Golden State Warriors
After defeating the Cleveland Cavaliers in the NBA Finals, the Golden State Warriors entered the offseason ready to build off their championship team. The Warriors didn't have a pick in the NBA Draft but they traded to get Jordan Bell from the Chicago Bulls for just cash considerations. After his five-by-five performance in his recent Summer League game, Bell looks like he can be a Draymond Green-type-of-player. They weren't done just yet as the Warriors had work to do in trying to keep Andre Iguodala, David West, Zaza Pachulia and Shaun Livingston. Not to forget, Stephen Curry and Kevin Durant signed contract extensions, with Curry raking in a lot of cash while Durant took a massive pay cut to keep the Warriors core intact. Although they re-signed them all, the Warriors are now paying the price as they are in the luxury tax. However, they still weren't done making moves. Golden State signed Nick Young and Omri Casspi to one-year deals and that just about solidified their deep roster.
Prediction: An NBA Finals appearance seems to be reasonable for the Warriors but anything short of that will be a disappointment. Golden State will finish first in the Western Conference with a record of 68-14.
Christopher's Three Winners of the Free Agency Period
Winner #1: Golden State Warriors
The rich get richer in Oakland. The defending NBA champions paid through the nose to retain all of their free agents (Kevin Durant taking a pay cut certainly helped matters). In addition to re-signing Durant, Shaun Livingston, David West and Andre Iguodala, the Warriors brought in Nick Young, and Omri Casspi to short-term deals to bolster their previously shallow bench (their reserves ranked 23rd in points per game). Golden State might have some luxury tax problems to worry about in their near future, but for now, owner Joe Lacob opened up his wallet to keep a team that looked nearly unbeatable intact while adding more offense. The other 29 teams have their work cut out for them.
Prediction: Golden State will finish with a record of 69-13 placing them first in the Western Conference
Winner #2 - Houston Rockets
Houston Rockets General Manager Daryl Morey went for the home run when he traded for future Hall-of-Fame point guard Chris Paul. At this point, Paul and James Harden ability to play with one another in the Houston backcourt remains a mystery. Aside from CP3, the Rockets added three-and-D swingman P.J. Tucker and brought back Nene Hilario to join Sixth Man of the Year Eric Gordon as the Rockets' key reserves. Houston gave up some depth in their latest attempt at creating a super team (they are still trying to trade for Carmelo Anthony), and this might blow up in their face if Paul and Harden can't make it work. If all goes well, Morey gave his team a better shot at toppling the Warriors, even if it is still slim.
Prediction: The Houston Rockets will end 2017-18 being the third-ranked team in the Western Conference with a record of 57-25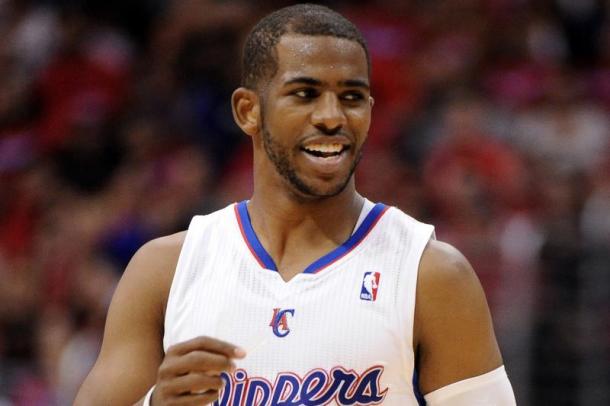 Winner #3 - Oklahoma City Thunder
This past postseason, Thunder fans watched as 2016-17 NBA MVP Russell Westbrook ran out of gas in the first round against the Houston Rockets. Westbrook lacked a superstar to share the load with and it ultimately cost the Thunder in the playoffs. With a player option for 2018-19, the Thunder needed to give their franchise pillar some help, and boy did they. Thunder General Manager Sam Presti acquired Paul George and all he had to give up was Domantas Sabonis and Victor Oladipo to give Westbrook a much-needed marquee co-star. Presti made a couple of other good moves as well, picking up Patrick Patterson to strengthen OKC's porous three-point shooting (dead last in percentage last year) and signing Raymond Felton to serve as a serviceable backup to Westbrook. The team also retained second team All-Defensive swingman Andre Roberson, though he will need to improve his atrocious shooting. George might be a one-year rental in Oklahoma City; combine that with Westbrook's impending free agency and this team needs to gel in order to remain together more than a single season. Like the Rockets, the Thunder's moves won't push them past Golden State (nothing short of mass injuries will) but they move them up a notch.
Prediction: The Thunder will improve from last season by placing fourth in Western Conference with a record of 50-32.
Youssef's Three Winners of the Free Agency Period
Winner #1 - Minnesota Timberwolves
They finally got their man in Jimmy Butler. This acquisition speeds up the team's rebuilding process as well as gives head coach Tom Thibodeau one of his favorite players. He will also help improve a team that ranked 18th in points allowed last season. Other than Butler, they got Jeff Teague, Taj Gibson, and Jamal Crawford while trading Ricky Rubio for a protected future first-round pick from the Oklahoma City Thunder. Teague is a better fit on the team as they need shooting and he converted on 35.7 percent from deep. Rubio's distribution will be missed, but Teague still averaged a solid 7.8 assists per game last year.
Prediction: A 47-35 record will give the Timberwolves the fifth seed in the Western Conference.
Winner #2 - Houston Rockets
This might seem like bias but it really isn't. Don't give me that look, I promise, they've had a great offseason so far. They traded for another star in Chris Paul that will gel well with James Harden. They resigned one of the best bench centers last year in Nene. They added a nice three-and-D player to boost depth in P.J. Tucker. Finally, they managed to keep Harden in Houston even longer. It's been a great offseason so far as they have been getting closer to the Golden State Warriors' throne. However, the biggest risk might be yet to come, as they are trying desperately to add Carmelo Anthony. The Rockets get on this list just for not giving up and wait out the Warriors' dominance. However, if everything goes wrong, this can be considered one of the worst offseasons ever.
Prediction: Houston will finish with the second-best record in Western Conference with a record of 58-24.
Winner #3 - Golden State Warriors
There are other teams that might have had better acquisitions talent wise. The Boston Celtics and Thunder come to mind, as they won the Gordon Hayward and Paul George sweepstakes. However, Hayward may not be enough to lift the Celtics past the Cleveland Cavaliers next season, and George might leave the Thunder after a year. Therefore, the Warriors get a spot just because they somehow managed to get better. They managed to keep Andre Iguodala, Shaun Livingston, David West, and Zaza Pachulia. Granted, JaVale McGee is better than Pachulia but the fact that they brought back one of them is pretty great. Not only that, they also added Nick Young (40.4 percent) and Omri Casspi (34.9 percent), both threats from deep. It sucks that Ian Clark and JaVale McGee have to leave, but considering that they were supposed to lose more, this is a great offseason for the defending champions.
Prediction: The Warriors will be just shy of 70 wins, posting a record of 69-13. Also, it doesn't take an expert to figure out they'll be champions once again.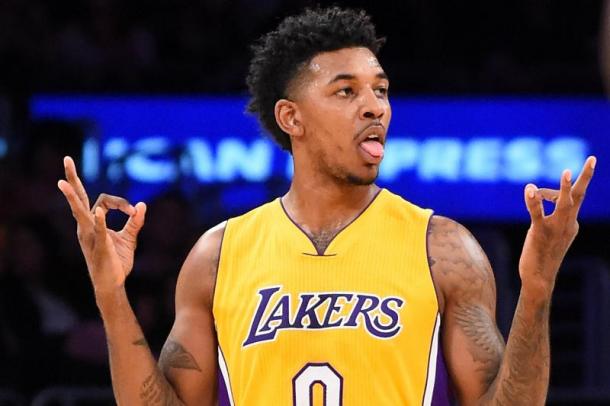 Austin's Three Winners of the Free Agency Period
Winner #1 - Houston Rockets
The Rockets are leading the pack when it comes to offseason moves, and they may have even more left in the tank. Acquiring one of the league's best players in Chris Paul is enough to make them a winner, but, the manner in which they did so is even more impressive. While the Los Angeles Clippers got some decent pieces in return for a guy who was leaving anyway, Houston now has the best backcourt on paper while losing very little that they cannot replace.
In addition, general manager Daryl Morey was able to add veteran three-and-D specialist P.J. Tucker on a reasonable contract. Tucker is the kind of player that every contender needs to defend the league's best scorers in the playoffs. Now, we will have to wait and see if Houston can pull off a rumored Carmelo Anthony deal that would make their team even more intriguing. Anthony is ready to leave New York, but it remains to be seen how the Rockets or possibly the Cleveland Cavaliers can work out an actual exchange.
Prediction: As currently constructed, the Rockets will finish 59-23, good for second in the Western Conference. They might be able to give the Golden State Warriors a scare, but will still be no match in the end.
Winner #2 - Oklahoma City Thunder
In yet another blockbuster trade involving a superstar, the Thunder did exceptionally well to acquire Paul George in exchange for Victor Oladipo and Domantas Sabonis. Yes, he will be expiring next summer and has stated his desire to play for the Los Angeles Lakers. But the Thunder are ready to go for it now, and they were able to get George at a massive discount because of it. Recent reports even suggest that the former Pacer will consider all of his options as a free agent, so Oklahoma City may be able to convince him to stay.
The Thunder also brought back one of the league's best defenders in Andre Roberson on a fair contract, while Patrick Patterson signing for three-years, $16.4-million is superb business.
Prediction: Overall, the Thunder will finish 55-27 during the regular season and fourth in the conference. It was tough to decide between them and the San Antonio Spurs, but the edge went to the Spurs because of their sustained ability to win despite an aging roster. The West will no doubt be a bloodbath, so a fourth place finish would be very impressive in the end.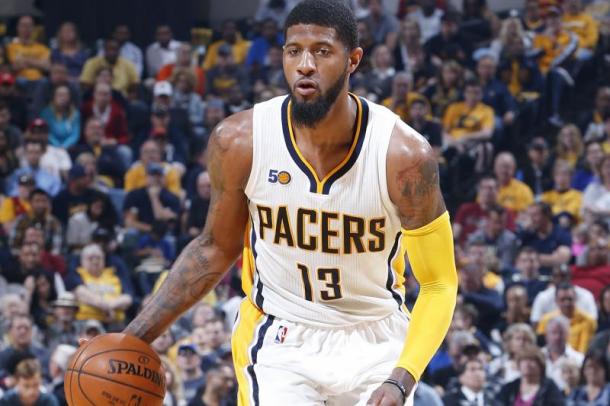 Winner #3 - Golden State Warriors
Ho hum, the Warriors continue to make the right moves and get even better than they were before. This time around, they were able to convince Finals MVP Kevin Durant to take a significant pay cut in order to lessen the burden of the luxury tax. Stephen Curry is back on a "supermax" deal, while Andre Iguodala, Shaun Livingston, David West, and Zaza Pachulia all re-upped their contracts.
Not only did the Warriors keep their own guys, but they also went out and added even more solid bench pieces in Nick Young and Omri Casspi. We have already seen the success that JaVale McGee has had in their environment, and a similar result could happen with Young. Casspi, meanwhile, is a great three-and-D guy who fits right into the system.
Prediction: Another first place finish in the West is in the cards for Golden State, as could another NBA championship. 68-14 seems like a reasonable prediction for 2017-18.
Chris's Three Winners of the Free Agency Period
Winner #1 - Oklahoma City Thunder
After Russell Westbrook was named Most Valuable Player, the Thunder are adding a second major piece to the puzzle in Paul George. George's two-way Ability and potential to help the Thunder out on both sides of the ball, as well as take attention away from Westbrook should pay immediate dividends for the Thunder this coming season.
Prediction: Third in the Western Conference. At least one playoff series victory. Record wise should be about 55-27.
Winner #2 - Minnesota Timberwolves
Coming off a disappointing season with young talent that didn't quite work out, the Timberwolves made moves, acquiring Jimmy Butler, along with signing Taj Gibson and Jeff Teague to deals as well to give the team an added veteran presence. With the Timberwolves a year older, with an upgrade of Jimmy Butler over Ricky Rubio, they should be much improved from their mark of 31-51 last year.
Prediction: Fifth in Western Conference, a record of 52-30 with a chance to win a playoff series.
Winner #3 - Golden State Warriors
While it may seem like an odd team to list as a winner, they did everything they had to do this summer. They extended Kevin Durant two more seasons to lock him up, gave Stephen Curry a supermax deal and brought back Andre Iguodala to be the sixth man off the bench again. While they may not have made any key additions per se, keeping the tram intact long term is a big win in itself, though it may be interesting to see what happens with Klay Thompson needing an extension after next year.
Prediction: First in Western Conference holding a 65-17 record with no worse than a conference finals bid, likely a finals spot, and a shot at the title.
Sully's Three Losers of the Free Agency Period
Loser #1 - Cleveland Cavaliers
What a disappointment to say the least. The Cleveland Cavaliers have done nothing to drastically improve their roster as it has been the same except for the signings of Jeff Green, Jose Calderon, and newly-signed Cedi Osman. They missed out on acquiring Jimmy Butler or Paul George and that could've helped them dearly. The Cavaliers are a pretty old team and with this roster, this team is likely to perform similar to last season as everyone has gotten older and not likely to get any better except for of course LeBron James, Kyrie Irving, and maybe Tristan Thompson. This team will likely cruise through the Eastern Conference but anything out the East should pose a concern for Cleveland, especially the top teams.
Prediction: The Cavaliers will finish second in the Eastern Conference with a record of 50-32. It's likely that Cleveland may reach the NBA Finals once again but no one will know how the East will fully shape up.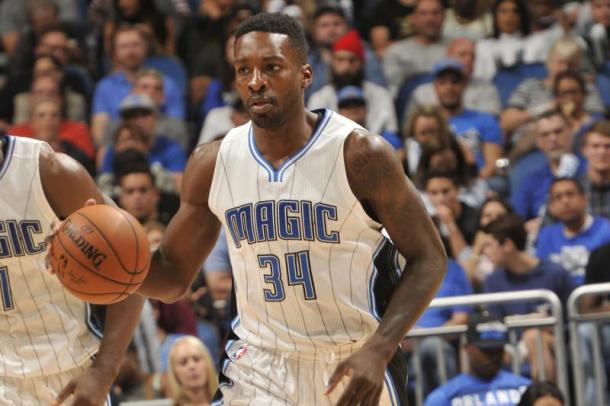 Loser #2 - Indiana Pacers
Losing a player like Paul George definitely hurts, especially if he is your only star. In the Paul George trade, the Pacers made a questionable trade with the Oklahoma City Thunder by acquiring Victor Oladipo and Domantas Sabonis. Both are good players but the fact that the Pacers willingly took on Oladipo's contract raises some eyebrows. The Pacers also made a trade with the Toronto Raptors by acquiring Cory Joseph for C.J. Miles. This move gives Indiana veteran point guard experience but it's not enough to fill Jeff Teague's shoes. Now, signing a guy like Darren Collison may help with that but there is still a huge hole left to fill with George gone. Last but not least, signing Bojan Bogdanovic give the Pacers some shooting help. The focus now turns to Myles Turner as he is the Pacers' cornerstone and will need more star players to get back to the Eastern Conference Finals.
Prediction: The Indiana Pacers will finish as the eighth seed with a 38-44 record in a weak Eastern Conference.
Loser #3 - New York Knicks
What a disaster it has been for the New York Knicks. With the whole Phil Jackson fiasco, former general manager of the Cavaliers David Griffin pulling his name out from GM job, Carmelo Anthony wanting to leave, everything that has transpired this year for the Knicks has been terrible. There is really not much to say other than signing Tim Hardaway Jr. to a crazy deal, and drafting French-talent Frank Ntilikina. With Derrick Rose still a free agent, it's best for the Knicks to pass up on him and save their money.
Prediction: The Knicks will be on the outside looking in once again as they will finish 12th in the Eastern Conference with a record of 29-53.
Christopher's Three Losers of the Free Agency Period
Loser #1 - Utah Jazz
For all of Utah's patience and team building, all they have to show for it is a second round beatdown at the hands of the Warriors. They failed to convince Gordon Hayward to stay in Salt Lake City; he chose to reunite with his old college coach in Boston. Hayward's migration east brought out the worst in Utah fans and media alike; it also dropped the Jazz from kinda-trendy contenders in the West (if you squint really hard) to another middling playoff team. Now, their best player is an elite rim protector who cannot create his own shot. Unless Ricky Rubio becomes the second coming of Jason Kidd (which could happen), Utah is just another team.
Prediction: 47-35 best for the fifth seed in the Western Conference.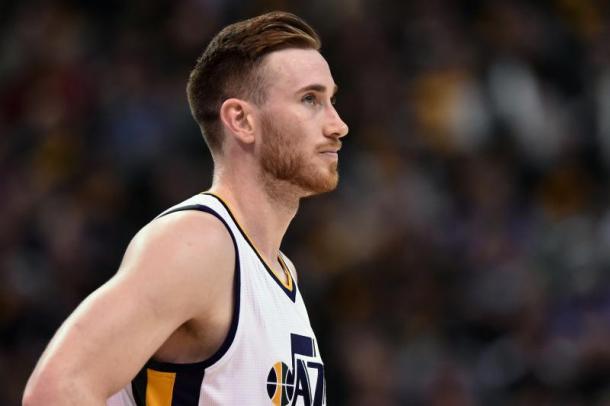 Loser #2 - Cleveland Cavaliers
It's almost like Cavaliers owner Dan Gilbert wants to see LeBron James leave again. Gilbert parted ways with former general manager David Griffin basically because he didn't want to pay the going rate for GM's. James, a supporter of Griffin, wanted the former GM to receive an extension, but Gilbert instead opted to pursue Chauncey Billups instead. The former NBA Finals MVP turned down the offer, again due to the penny-pinching ways of the owner. Since then, the Cavaliers have seemingly operated on autopilot, bringing back Kyle Korver and signing Jeff Green and Jose Calderon. They couldn't nab Paul George and they might not get Carmelo Anthony. This is essentially the same team that the Warriors just ran through. Combine that with the internal strife and the future for the Cavaliers looks bleaker than it did a year ago.
Prediction: A record of 55-27 will still hold them down for first in the Eastern Conference.
Loser #3 - All of the Eastern Conference
Fortunately for the Cavaliers, they play in the awful Eastern Conference that just got worse this offseason. The Pacers jettisoned their franchise star for two mediocre-at-best players and no draft picks. The Minnesota Timberwolves fleeced the Chicago Bulls in the Jimmy Butler trade to the anger of many in the Windy City. The Atlanta Hawks appear to be in tank mode. The Boston Celtics should get better with the Hayward signing, but they still won't be favored in a seven-game series against Cavaliers. The Toronto Raptors and the Washington Wizards still have the same flaws they had last year. With more stars migrating west, the east has become more of a joke than ever.
Prediction: Bad teams everywhere except Cleveland, Boston, Toronto Washington and maybe Milwaukee.
Youssef's Three Losers of the Free Agency Period
Loser #1 - Indiana Pacers
This still flabbergasts me. For Paul George, they got Victor Oladipo's crazy expensive contract and Domantas Sabonis. They took that deal when they could've gotten Kevin Love or Jae Crowder at least, if not a bunch of first-round picks as well. Losing C.J. Miles just adds icing on the cake. Horrible start for a rebuilding process.
Prediction: The Pacers will end up 12th in Eastern Conference with a record of 30-52.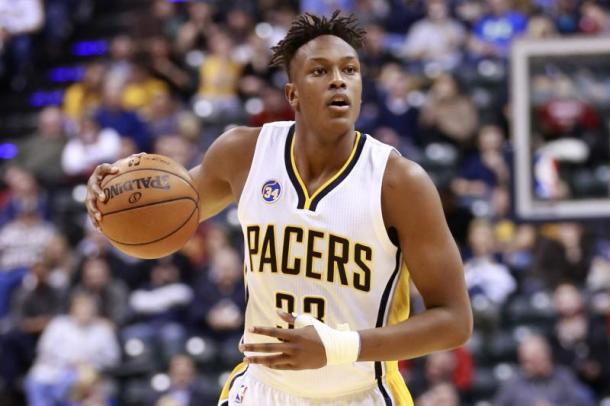 Loser #3 - New York Knicks
A dysfunctional summer for the league's most dysfunctional franchise. As long as James Dolan is the owner, this team is going to be abysmal, sorry Knicks fans. Here's a quick rundown of what they've done this offseason. First, they picked Frank Ntilikina with their first pick just because he fit in the triangle offense. Choosing him over Dennis Smith Jr. was a travesty, and the Knicks might have missed out on a point guard for the future. They also signed Tim Hardaway Jr. to a four-year, $71-million deal. That's the same player they traded two years ago for Jerian Grant, who they traded for Derrick Rose, who they're waiving to have the cap space to sign Hardaway. Tradeception. Even the only good news has bad news. Phil Jackson is finally gone, but David Griffin, the only person interested in the position so far, has changed his mind because the Knicks wouldn't give him enough power. You know it's bad when Knick fans should honestly just switch to Brooklyn Nets fans.
Prediction: The Knicks will place 14th in Eastern Conference with a record of 25-57.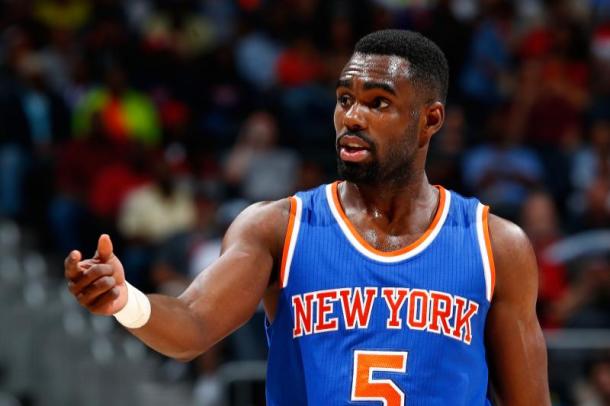 Loser #3 - Cleveland Cavaliers
This meme depicts the offseason perfectly. The Cleveland Cavaliers needed to improve the roster a lot to reach the Warriors. That's why they targeted Paul George and Jimmy Butler. However, they've come out empty-handed except for Jose Calderon and Jimmy Butler. They may still get Anthony, but nobody wants their best trade piece: Kevin Love. The future isn't looking bright for the Cavaliers, especially since the Celtics are improving and might overtake them as Kings of the East.
Prediction: 49-33 is what their record will be best for second-seed in Eastern Conference and they'll get crushed in NBA Finals once again.
Austin's Three Losers of the Free Agency Period
Losers #1 - New York Knicks
The Knicks just can't seem to get out of their funk, and a major reason has to be the decision-making of the front office. Even as Phil Jackson and his outdated philosophies departed, the same old mistakes have come back to haunt them almost immediately. While most restricted free agents have seen their money dry up this offseason, the Knicks decided to go out and throw $71-million at Tim Hardaway Jr., a guy they had under control just two years ago. Hardaway was almost certainly worth $6-7 million less per season than New York paid, and his defensive shortcomings limit what he can bring to the table.
Although it hasn't happened yet, Carmelo Anthony is ready to push his way out of town and go somewhere with a clearer direction. It will be difficult to recoup much value with the entire league knowing this.
Prediction: Assuming Anthony is no longer on the roster in the upcoming season, it is going to be a real struggle to win games. For now, 25-57 is a plausible outcome, which will be good for 14th in a weak Eastern Conference.
Loser #2 - Chicago Bulls
Jimmy Butler had been dangled in trade talks for quite a while, but the Bulls' asking price was predictably high considering he is still under contract for two more seasons. So what do the Bulls end up doing this summer? They trade him for Zach LaVine, Kris Dunn, and Lauri Markkanen, while also giving up their first round draft pick. While these pieces have some upside, they do not equate to the value of Butler in any way. Dunn was terrible in his rookie season, LaVine is coming off a torn ACL, and Markkanen has some alarming weaknesses for a big man despite his shooting abilities.
Prediction: The Bulls did waive Rajon Rondo, which was a sensible move, but it is hard to see this squad as anything other than a bottom three team in the East now. In the end, they will finish 18-64 and last in the conference. On the bright side, their lottery chances will be top notch!
Loser #3 - Utah Jazz
It was going to be a failure of an offseason for Utah if they didn't convince Gordon Hayward to stay, and they were unable to do just that. Now, an organization that looked to be perfectly planned and constructed is having to pivot and figure out which direction they want to go. The roster looks decent, but nowhere near enough to compete in the West without their underrated star.
The Ricky Rubio signing seemed like a ploy to lure Hayward back, and he reportedly loved Rubio's game and was interested in playing with him. That obviously wasn't enough, and now Rubio looks like a sort of misfit on a team that lacks shooting. Joe Ingles is a solid under-the-radar guy, but his $13-million/year contract certainly isn't "under-the-radar" money.
Prediction: The Jazz are stuck in an awkward spot now, and they will likely still be decent enough to win over 30 games. For now, the prediction is that they finish 10th in the West with a 36-46 record.
Chris's Three Losers of the Free Agency Period
Loser #1 - Los Angeles Clippers
What they did this offseason is somewhat surprising, as they elected to trade Chris Paul, but keep Blake Griffin and DeAndre Jordan intact down low. Being in between a playoff contender and mediocrity in the current NBA climate isn't the place to be, as the Clippers seem to be heading down the road of average at least for the next year or two.
Prediction: They will place 10th in the Western Conference, around 38-44 and will miss the playoffs.
Loser #2 - Miami Heat
With the Heat coming off a season that saw them lose a tiebreaker for the 8 seed and with two more wins could have been as high as the 5 seed, the Heat were coming into the offseason in prime position to make a dent in free agency. Being one of the final teams in on Gordon Hayward and missing out on an impact player like him could prove to be a huge missed opportunity for the Heat to make that leap into the second tier of the Eastern Conference next year. Instead, they re-sign Dion Waiters, who may not be enough to get them very far in the playoffs.
Prediction: The Heat will end up missing the playoffs again as they will sit ninth in Eastern Conference with a record of 40-42.
Loser #3 - Atlanta Hawks
The big loss for the Atlanta Hawks is Paul Millsap, who is headed out west to join the Denver Nuggets this coming year.
The loss that gets them on the losers list though is Tim Hardaway Jr. While they did make a good decision not to match his offer sheet from the Knicks, the Hawks replacement for him figures to be Marco Belinelli acquired in the Dwight Howard trade. For a team coming off a fifth seed in the Eastern Conference last year, they made a lot of moves and having four new starters (the only returner being Dennis Schroeder) might hurt them big time next year.
Prediction: Last seed in the playoffs is what the Hawks will get in the East with a record of 42-40 and a first-round playoff loss.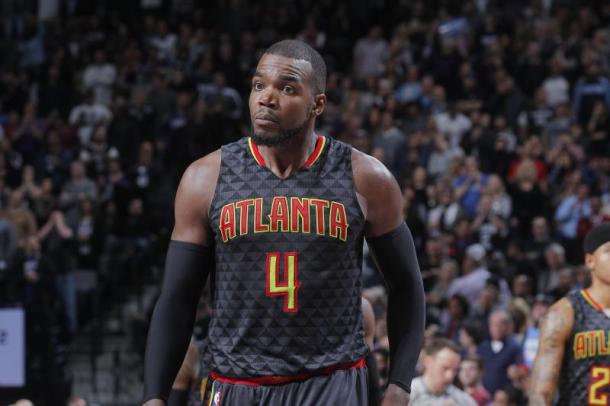 ---
That will conclude our winners and losers from this year's NBA free agency period. Tune in on Oct. 17 to see how all these teams will play when the regular-season will tip-off.