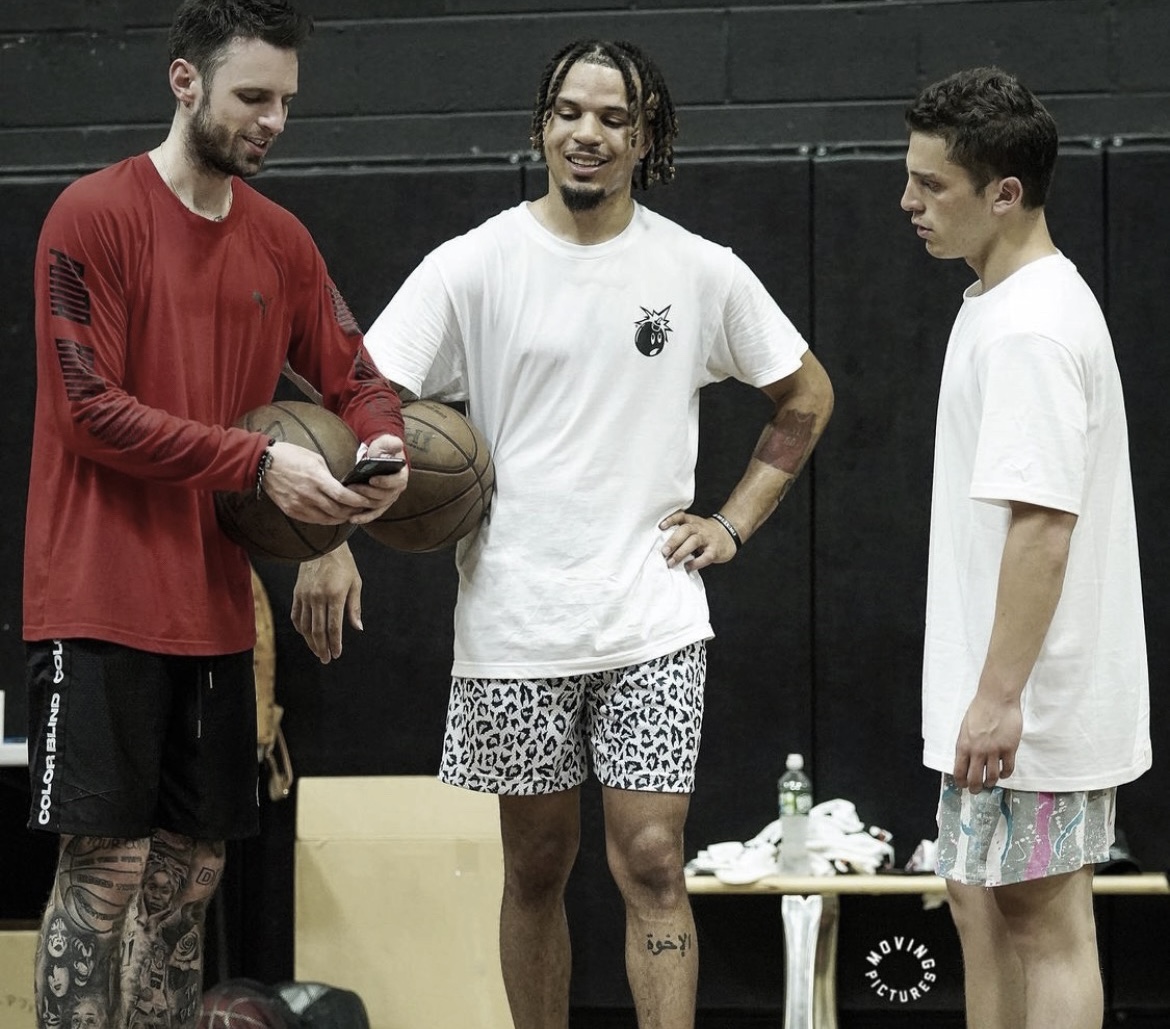 When it comes down to putting in work during the offseason, the Orlando Magic guard Cole Anthony knows how to get it done.
Since his high school days, Anthony has not changed his way of training during the offseason. He is now established as one of the best young players in the NBA.
In order to stay ready for the season, Anthony works with Black-Ops Basketball in New York City.
Cole on Black-Ops
NBA trainers Chris Brickley and Isaac Green, along with strength and conditioning coach Mike Atkinson, have been fundamental in Cole's development over the last couple of years. The 21 year-old told the media that he's grateful for the opportunity to work with them every summer.
''I started working with them since my sophomore year in high school,'' Anthony said. ''Since then they've been super good to me. Every time I'm in New York they let me get in the gym with them and always give me advice to get better.
Those are some really good guys who over the years have helped me develop into the player I am today. I will always be grateful for them and I'll see them after the season.''
Prior to the 2020 NBA Draft, Anthony spent the off-season preparing for his transition to the NBA with Black-Ops, including workouts in the Hamptons and New York City.
Despite missing some games early this season due to an ankle injury, the 6'2 guard is still showing how important of a player he is for the organization.
In just his second year in the NBA, Anthony is producing some great numbers for the Orlando Magic. He's averaging 19.8 points per game along with 6.3 rebounds and 5.9 assists.
I got to ask Orlando Magic G Cole Anthony about his relationship with Black-Ops Basketball, specifically with Chris Brickley, Isaac Green and Mike Atkinson.

"I'll always be grateful for them." 💪🏽@The_ColeAnthony @Cbrickley603 @Isaac_Green_ @MAtkinson_ pic.twitter.com/Co3DvBAmdV

— Eduardo Villalpando (@eduardovh_mx) January 13, 2022
Cole and Isaac
The Oregon native also added how important Isaac Green is to him. They met during the Nike EYBL circuit with the PSA Cardinals, where Isaac was part of the coaching staff.
''Isaac (Green) is one of my best friends,'' he added. ''I actually got to take credit for building that relationship with them. Putting Chris (Brickley) and Isaac in contact so I'll take full credit for that.''
Green is currently pursuing his masters degree at Indiana University while working as a Graduate Assistant Coach in Mike Woodson's staff. He has also assisted in the development of 60 NCAA Division I College Basketball players and five First Round NBA Draft Selections.
Strength & conditioning coach Mike Atkinson said last month that he was 'proud' of the way Cole has handled adversity during his career. He also highlighted his work ethic, citing this as the reason he's at the top of his game right now.
''His work ethic has not changed since I met him,'' Atkinson said on the D1 Only Podcast. ''I think we are seeing that in the NBA this season. He's very comfortable and he's playing with joy which is great.
I've known him since he was in high school and physically we always make sure he's prepared. Every offseason we follow the guidelines that the team provides. I love working with him and I'm not surprised by all the success he's got this season.''