 The tournament may still be several days away, but the group draw for the ATP World Tour Finals took place yesterday with the eight finalists being divided into two groups. The groups are named after for world number ones and major champions, and funnily enough coaches of two of the eight men, Ivan Lendl and John McEnroe. Here are the round robin groups for the ATP World Tour Finals.
Group John McEnroe
Andy Murray's bid to finish 2016 at number one has just had some major hurdles put in front of it. The John McEnroe group is by far the tougher of the two groups, as it features three of the top five and all four members of the group have participated at the World Tour Finals before, with three of them being former semifinalists.
World number one Andy Murray leads the way. He is joined by world number three and US Open champion Stan Wawrinka, world number five Kei Nishikori, and world number seven Marin Cilic, who has been the second hottest player over the past few weeks trailing only Murray.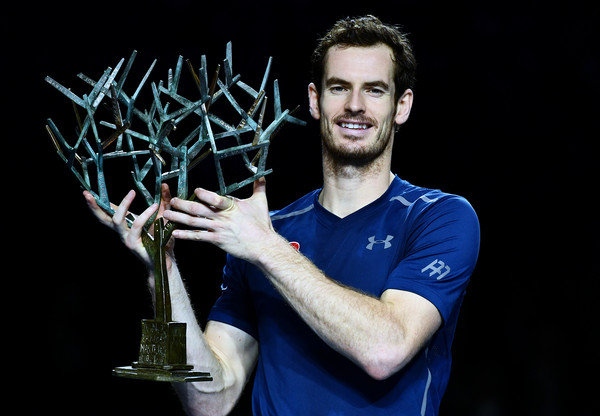 This is a very tough group. Murray has not lost since early September in the Davis Cup semifinals, a run that has included four titles (and two Masters 1000s). Nishikori has been solid since the US Open, but Cilic has been red hot, winning Basel and reaching the semifinals in Paris by taking out Novak Djokovic, handing the number one ranking to Murray in the process. Wawrinka, who has reached the semifinals in every appearance in London, has been struggling since his US Open victory. Murray will be in tough if he hopes to hang on to number one.
This group will play their first matches on day two of the tournament, on Monday, November 14th, with Wawrinka taking on Nishikori before Murray faces off with Cilic.
Group Ivan Lendl
While Murray has been handed a brutal draw, four-time defending champion Novak Djokovic must be smiling. The world number two needs to out-perform Murray to reclaim the number one ranking in time to finish the year in the top spot, and he's been handed a great draw to do it. Not only does he have more wins at the Tour Finals than the other three men in his group combined, the other three in his group have never won a match in London between them, although that's mainly because two of them are making their debuts.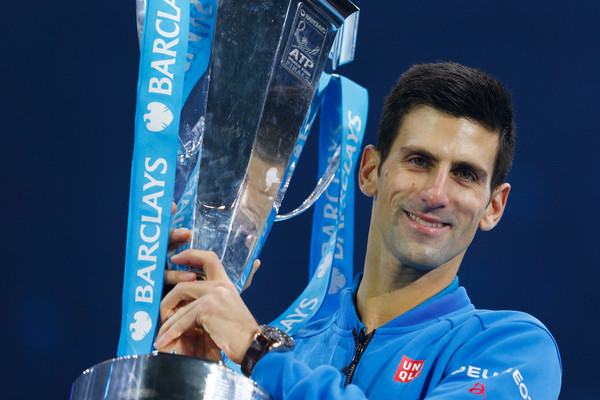 World number two Djokovic is joined by world number four Milos Raonic, the only other man in the group to have appeared at the O2 previously, along with debutants world number six Gael Monfils and world number nine Dominic Thiem. Raonic previously played at the tour finals in 2014, going 0-2 before withdrawing with a leg injury. Monfils and Thiem have qualified for the first time.
To say that Djokovic has an experience advantage would be a massive understatement. But he has struggled since the French Open all the way back in June. While the McEnroe group is full of players in good form, nearly everyone in the Lendl group is struggling. Djokovic has been a shadow of himself, while Thiem has been playing so many tournaments that he appears to have worn himself out in an effort to qualify. Raonic has been struggling with both form and injury and is still actually questionable as to whether he will play (although he insists on social media that he expects to be fine). Monfils has barely played since the US Open, only entering three tournaments and failing to reach the quarterfinals in two of them. What will likely decide this group is who can get their level back up.
The Lendl group will play on day one, Sunday, November 13th, with Djokovic kicking off singles action against Thiem before Raonic and Monfils renew their rivalry.