 Being tipped as the future of Russian women's tennis, Margarita Gasparyan was viewed as a huge talent and possessed a famous one-handed backhand in her game, which is very rare on the tour currently. However, just when the Russian was slowly rising in the rankings, she was hit by a career-threatening knee injury which took her out of the game for more than 15 months.
Notable results before injury
Gasparyan was first exposed to the limelight when she stepped out on Court 1 at the Wimbledon Championships and provided a tough fight against Serena Williams in the first round but ultimately fell in straight sets despite an inspired performance. Soon later, the Russian claimed both the singles and doubles titles in Baku, allowing her to be labeled as a WTA Rising Star.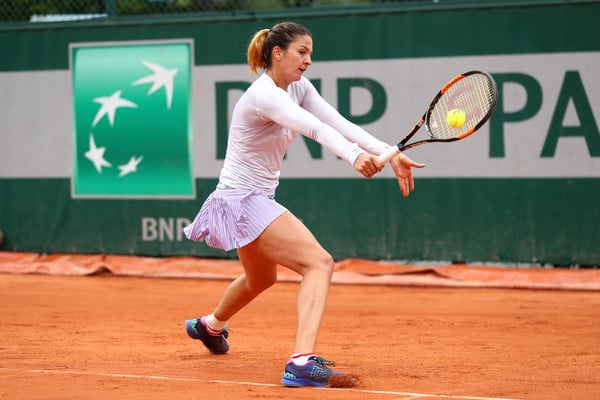 2016 seemed to be a great year for Gasparyan after she reached the second week of a Major for the first time in her career, defeating Sara Errani, Yulia Putintseva, and Kurumi Nara to reach the fourth round of the Australian Open. However, she was outclassed by Serena Williams there, winning just a mere three games.
She was able to provide a huge challenge for former world number one Ana Ivanovic at the St. Petersburg Ladies' Trophy before trashing Karolina Pliskova 6-1, 6-1 at the Qatar Total Open after just an incredible 50 minutes. Gasparyan next held match points against then-world number ten Roberta Vinci in the second round of the BNP Paribas Open, but everything went wrong from there onwards.
Gasparyan lost all her form and was unable to get any wins in the next few months, with her two losses in Fed Cup ultimately causing Russia to demote to the World Group II for the first time in many years.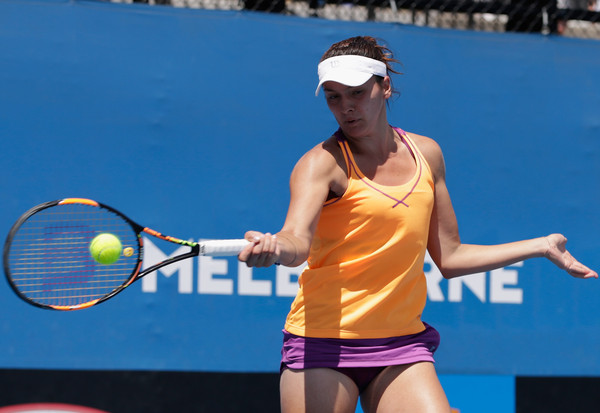 Return from injury
Unexpectedly, fans found a familiar name in the qualifying draw of the Kremlin Cup as Gasparyan was finally making her long-awaited comeback to professional tennis. It was particularly surprising as the Russian was inactive on social media, and there was no news about her comeback recently. Nonetheless, Gasparyan was still given a wildcard by the Kremlin Cup to the qualifying draw, marking her first appearance in a tournament since the 2016 Wimbledon Championships.
In the qualifying draw, Gasparyan was drawn to face Valentini Grammatikopoulou in the opening round, with a decent chance to qualify for the main draw if she were to be able to play her vintage tennis. The Russian seemed on course for the comfortable victory after being able to overcome the rust and the nerves in front on an unusually large amount of home crowd during the qualifying rounds and led 6-4, 5-3 to edge closer than ever to the win.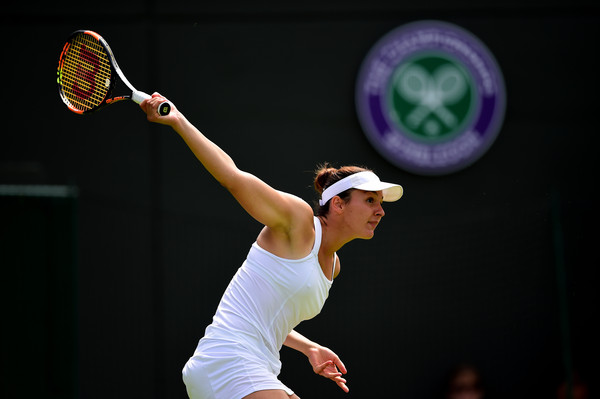 Although the Greek was able to fight back and send the encounter to a deciding set, Gasparyan once again powered herself to a commanding 5-3 lead before just falling short at the finishing line, eventually losing with a 6-4, 5-7, 5-7 scoreline. Dating back to 2016, this was Gasparyan's eighth consecutive loss with her last win coming against Annika Beck at the Miami Open.
Post-match thoughts
NOTE: All quotes were translated from Russian to English, and all quotes are courtesy of Russian tennis journalist Dmitry Shakhov.
"I'm just glad that I was able to return to the court," said Gasparyan after her heartbreaking loss in three sets to Grammatikopoulou. However, the Russian had a positive attitude despite the heartbreak, claiming that she's very tired, but "was glad to have fought through the match." After a 15-month layoff from the game, being able to return to the court was of the utmost importance for the Russian, and getting the win was secondary.
Although she was unable to play tennis, she still attended two of Russia's Fed Cup encounters to provide her compatriots with support, after being invited by captain Anastasia Myskina. However, Gasparyan was reluctant to watch too many WTA matches during her absence as she said that "I wanted to play there too," but still continued to support her fellow Russians in all the tournaments.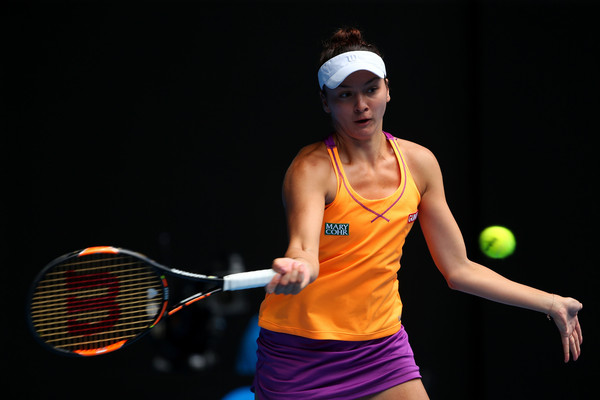 Speaking about her injury, Gasparyan used "hard" to describe the process of recovery. "There were moments when I did not know whether I would ever return to sports. But I'm glad that everything turned out well for me. I got supportive people who helped to put me on my feet, who believed in me, worked with me, and helped me." The former world number 41 was certainly grateful to the people around her, and what they have done for her to be able to return to the professional circuit once again.
15-months could be considered a very long period of time for professional athletes. During this time, Gasparyan had to undergo three surgeries on her knee. Although the doctor said that all her surgeries were successful, the Russian did not feel any improvement in her condition and had to endure two months of rehabilitation and also went to Austria to receive more treatment. The journey back was a very long one, and it was also met with many obstacles as the pain was sometimes too unbearable. She "took her first steps: running, jumping and squatting" before finally getting back on the court, which was described as her "happiest moments".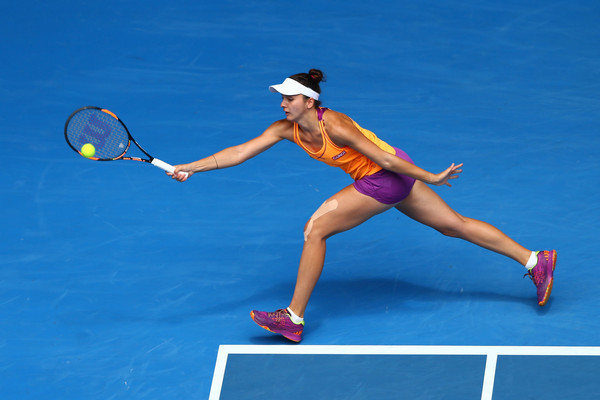 Looking towards the future
Gasparyan mentioned that she will participate in an ITF event held in Dubai before the conclusion of the year, aiming to gain some ranking points and momentum heading into the new year.
Due to an injury, Gasparyan is eligible to use her protected ranking to enter into the tournaments next year, with the Russian looking to play a couple of tournaments before the Australian Open, where she confirmed that she will enter the main draw with a protected ranking.