 On Monday, 23rd of October 2017, history was rewritten as we saw a new world number one in the WTA doubles rankings. Chan Yung-jan finally managed to reach the top spot, joining her partner Martina Hingis there and became the second ever Taiwanese to be the best doubles player in the world after Hsieh Su-wei did so back in 2014.
According to the WTA website, Chan is the 36th doubles world number one, and she will join Hingis to be just the 12th co-No.1s in history.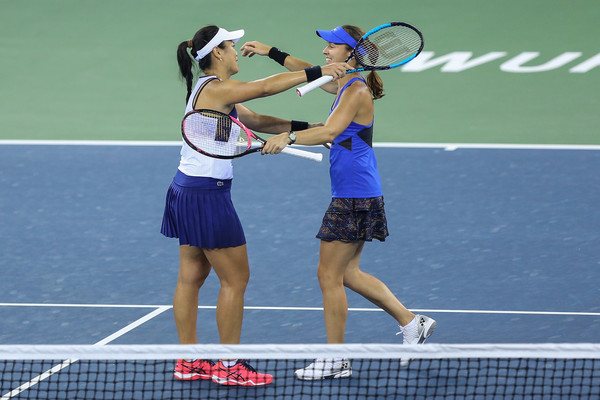 Achievements this year
Chan and Hingis managed to claim an incredible amount of nine doubles titles this year, allowing them to lead the Porsche Race to Singapore leaderboard after the regular WTA season ended yesterday.
Their titles this year came at the US Open, BNP Paribas Open, Mutua Madrid Open, China Open, Internazionali BNL D'Italia, Western and Southern Open, Wuhan Open, Eastbourne International and the Mallorca Open. As classified by the levels of the tournament, they managed to win one Grand Slam, three (out of four) Premier Mandatory events, three Premier 5 events, one Premier and one International. Undoubtedly, this is the most dominating performance by any of the pairings in recent years.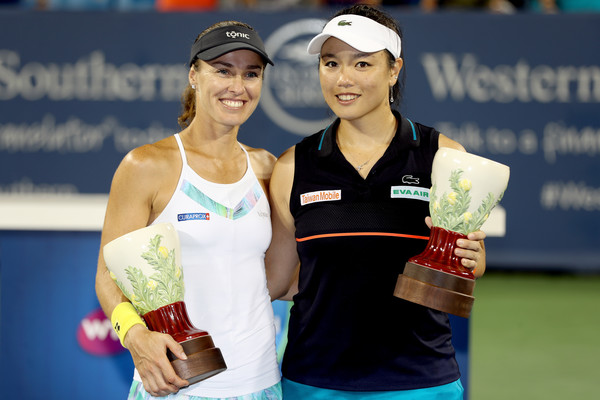 Furthermore, Chan herself also won two other titles in Hong Kong and Taiwan with her sister Chan Hao-ching, who occasionally played together at some points during the year. Yung-jan owns an incredible 63-12 win-loss record this year, having an impressive 84 percent win record.
Before 2017, Chan's highest ranking in doubles was 5, achieved together with her sister Hao-ching. Words could not describe how impressive Chan was this season, but the statistics could prove so. Just this year alone, her title count for her career increased by 64 percent with her 11 silverwares.
"It was always my goal to become WTA doubles World No.1, so achieving this is a huge accomplishment. Martina and I have had an incredible season together, and it's an honor to share this moment with her." Chan mentioned in a statement on the WTA website. It is definitely a huge honour to be the world number one in any sport, showing that you are the best of the whole world.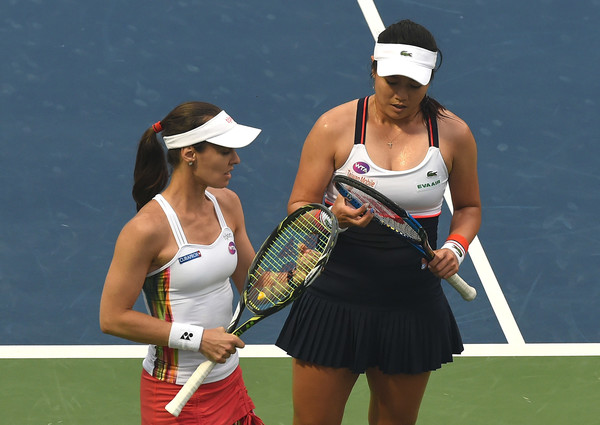 Chan and Hingis are looking for their 10th title of the year at the WTA Finals in Singapore this week, where only the top eight pairings in the world could compete. They will be the top seeds at the event with the draw ceremony being held tomorrow.