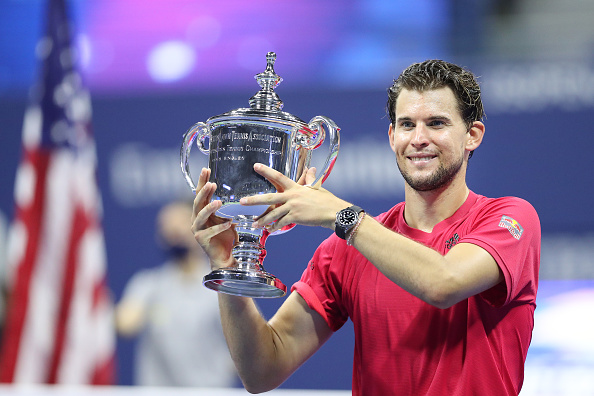 There is little doubt that 2020 has been a difficult year for people across the globe and sportsmen and women are no exception, with Covid-19 causing unprecedented disruption to the sporting calendar.
Very few sportspeople have been able to achieve as much as they dreamt of this year but one notable exception is Dominic Thiem, with the 27-year-old breaking the stranglehold of tennis' 'big three' to win his first Grand Slam title this summer.
His US Open triumph is undoubtedly the highlight of his season, though Thiem showed with strong results in other tournaments this year he could become one of the leading players on the ATP Tour in future seasons.
US Open triumph amidst extraordinary circumstances
Thiem came into the US Open having played just one tournament in six months and was hardly convincing in that tournament, winning just three games to Filip Krajinovic at the Western and Southern Open in the New York 'bubble.'
However he rebounded well with a promising start at the US Open the very next week where, seeded second in the absence of Rafael Nadal, he dropped just one set on his way to a second quarterfinal at Flushing Meadows.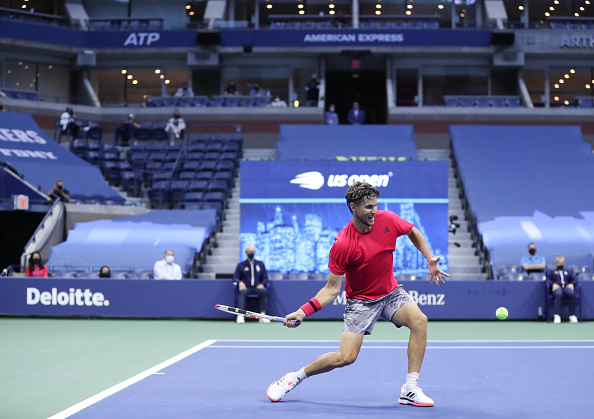 A huge challenge for him emerged at this stage due to the disqualification of Novak Djokovic with many placing the mantle of the favorite for the title firmly on his shoulders, though he remained unbothered in reaching a fourth Grand Slam final.
He easily dispatched Alex de Minaur in the last eight before edging past 2019 runner-up Daniil Medvedev in a tight straight sets contest, a fine win against a man many thought would win the title once Djokovic was defaulted.
Thiem was a sizeable favorite for the final against fifth seed Alexander Zverev and was evidently nervous early on, playing poorly as he fell two sets and a break down to the German as it seemed he would follow the likes of Kim Clijsters, Andy Murray and Ivan Lendl in losing his first four Grand Slam finals.
Somehow he was able to rally, taking the next two sets before prevailing in a historic fifth-set tiebreak after a nerve-ravaged deciding set to finally win his first major title.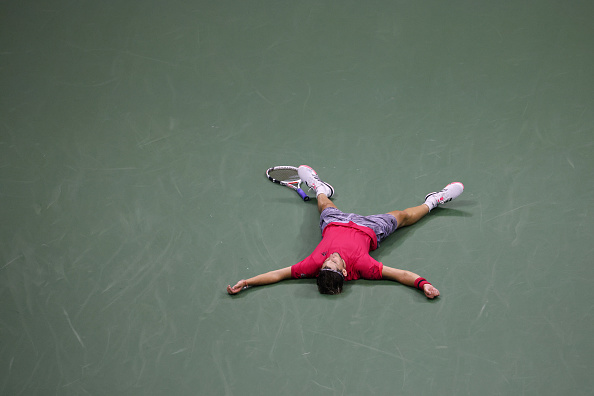 He sank to the floor in front of just a small handful of officials and journalists in what was likely a far cry from the noisy and boisterous crowds the Arthur Ashe Stadium is associated with, but a Grand Slam title is a Grand Slam title.
And, six years after the last maiden major male winner of a Grand Slam tournament, it was finally Dominic Thiem's time.
Consistency elsewhere shows continuing improvement
In the past Thiem has largely been associated as a clay-court specialist who was unable to impose his game style on hard courts, but there were signs in 2019 that this was no longer the case and he continued to impress on hard courts in 2020.
Aside from his US Open triumph in September Thiem reached the third Grand Slam final of his career at the Australian Open in January at the beginning of the season, embarking on an impressive run at Melbourne Park.
Most notably he picked his first win over Nadal at a Grand Slam tournament, prevailing in four tight sets in the last eight against the Spaniard before prevailing in another four-set encounter against Zverev to reach the final.
Thiem faced Djokovic in the final and it appeared that he would break his Grand Slam duck after taking a two sets to one lead, though ultimately fell in five sets as the Serbian picked up a record-extending eighth crown in Melbourne.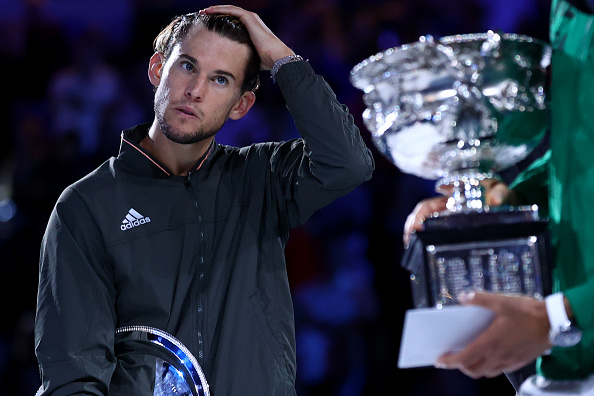 The Austrian also reached the final for the second straight year at the ATP Finals just last week, beating the likes of Nadal, 2019 champion Stefanos Tsitsipas and Djokovic before falling to Medvedev in a tight three-set final.
One minor disappointment might be that he was unable to reach a third straight final at the French Open, losing in a five-set match to Diego Schwartzman that lasted over five hours at the rescheduled event at Roland Garros.
Assessment
Tight losses at the Australian Open, Roland Garros and the ATP Finals show that Thiem may yet need to take another step if he wants to win more big titles in 2021 and beyond.
However despite tricky circumstances this season has to be seen as the most successful of his career due to his US Open triumph, a victory that was well-received among his contemporaries and is a testament to one of the hardest-working players on tour.
It is more than possible that more success awaits Thiem in 2021 but for now, he's earned a well deserved rest after a major breakthrough in 2020.