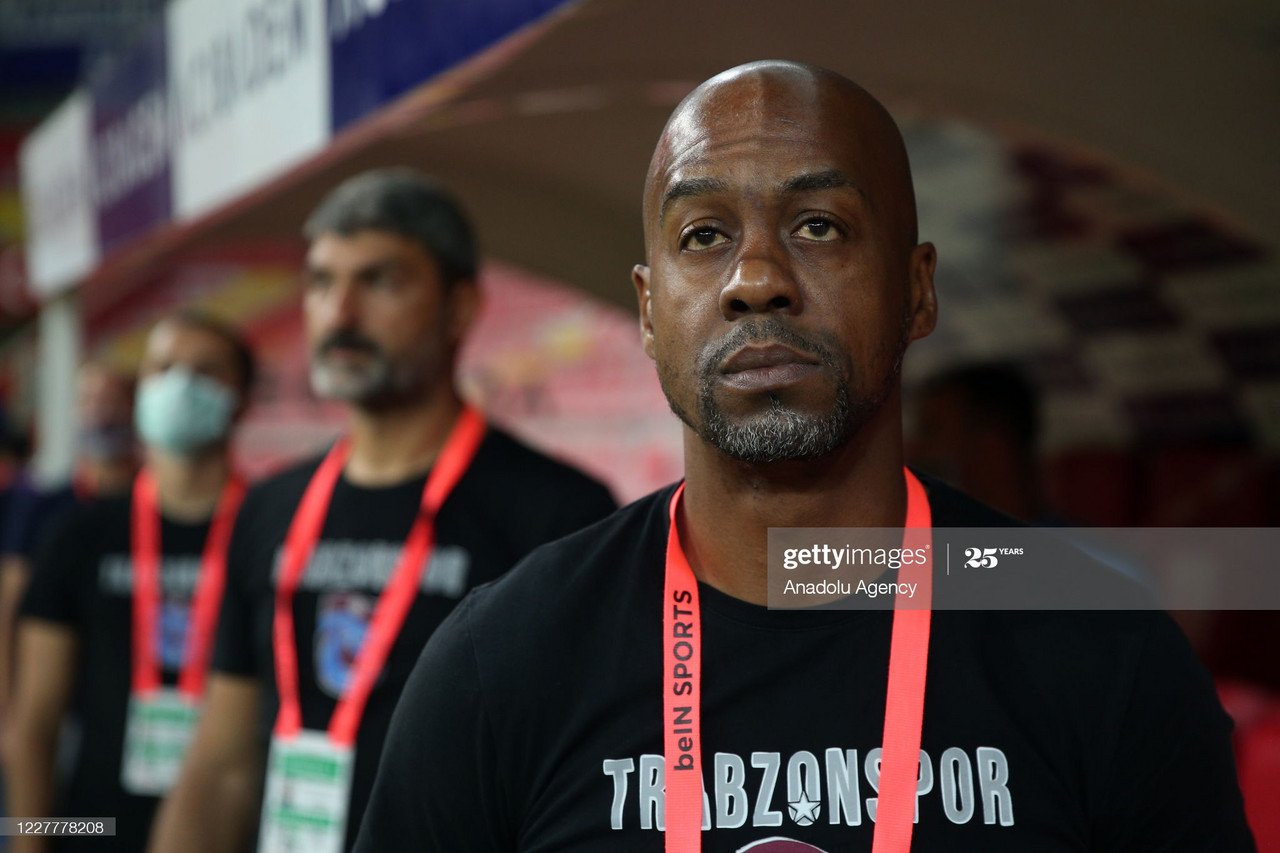 Eight years on from his glory days as Chelsea's assistant manager to former boss Roberto Di Matteo, Eddie Newton has been tasked with going it alone abroad.
The Champions League winning assistant has been appointed as Trabzonspor's manager having won the Turkish Cup, meanwhile acting as interim-manager.
Newton and Di Matteo won the FA Cup and Champions League over a 9-month period in SW6 in 2012.
A big opportunity
Speaking with Sky Sports following his appointment as interim boss, he said that he felt he had to go abroad to get a chance in a manager's role, as it was becoming increasingly unlikely for people like him to achieve that position on British soil.
The 48-year old, who now begins his first role as a manager, said: "I've been trying to become a number one for a while and just didn't see it happening.
"The fact is that I've moved to another country and it's taken six months to become caretaker manager.
"I've been working in football all my life so that's why I felt there was more opportunity over here, so I had to take the chance, basically."
For the newly-appointed manager, who has secured a one-year rolling contract in Turkey, it was a tipping point of grabbing the opportunity, rather than rejecting the chance and wondering if the chance would ever come again.
The former England U-21 international, continued: "I think I got to the point where I thought I have to take this opportunity, I have to take this chance now or maybe it will never happen for me."
A tale of the apprentice who now has his opportunity
Following on from his successful playing career for the Blues amongst others across an 11-year spell, before retiring due to a knee injury, Newton began to work hard and look to the future, which he hoped would involve coaching at the top level.
Newton got his first opportunity coaching in the professional game, following his appointment as assistant to old teammate Roberto Di Matteo at MK Dons.
Following a successful spell with the Buckinghamshire outfit, Di Matteo and his assistant were snapped up by West Bromwich Albion to lead a charge for the Baggies return to the Premier League, a feat they achieved in their maiden campaign at the Hawthorns.
They were unfortunately relieved of their duties in the midlands with their side rock-bottom of the Premier League during the following campaign. Newton then took the opportunity to return to Stamford Bridge as an academy and technical loan player coach, working in one of the most renowned academy set-ups in the world.
Di Matteo was appointed Chelsea interim-manager following the sacking of Portuguese boss Andre Villas-Boas, with him immediately promoting Newton to assistant manager for the remainder of the 2011/12 campaign.
Having won the FA Cup and Champions League during their interim spell, Di Matteo and Newton were both given three-year contracts by the Stamford Bridge hierarchy to carry on their fantastic work.
Their work in the next transfer window was also inspired, signing Blues cult-hero Eden Hazard for an undisclosed fee from LOSC Lille in Ligue 1. The Belgian would go onto have a brilliant impact in SW6, scoring over 100 times and winning two Premier League titles during his time with the club.
Following the resumption of his role as loan technical coach in SW6, after Di Matteo's departure in the November of the following season, Newton's chance of managing at the top level seemed to have gone.
That was until the beginning of this campaign when Frank Lampard was appointed as Blues boss and moved Newton into the first-team set-up, along with returning coaches Jody Morris and Chris Jones.
The big gig
Following on from successful work in Lampard's backroom team, Newton was offered the chance to become the number two at Trabzonspor, by then manager Hüseyin Çimşir, a man who was incidentally a former captain of the club.
Çimşir's departure was formalised by the club on the 20th of July this year, with Newton offered the chance to take on the managerial position on an interim basis with a Turkish cup final and final league game still remaining.
With Newton gaining victories in both those ties and securing a first major trophy for the club since the Turkish Super Cup in 2010, he was offered the full-time role on a 1-year contract on August 2nd, becoming only the second Englishman, after Liverpool legend, Gordon Milne, to manage the Turkish outfit.