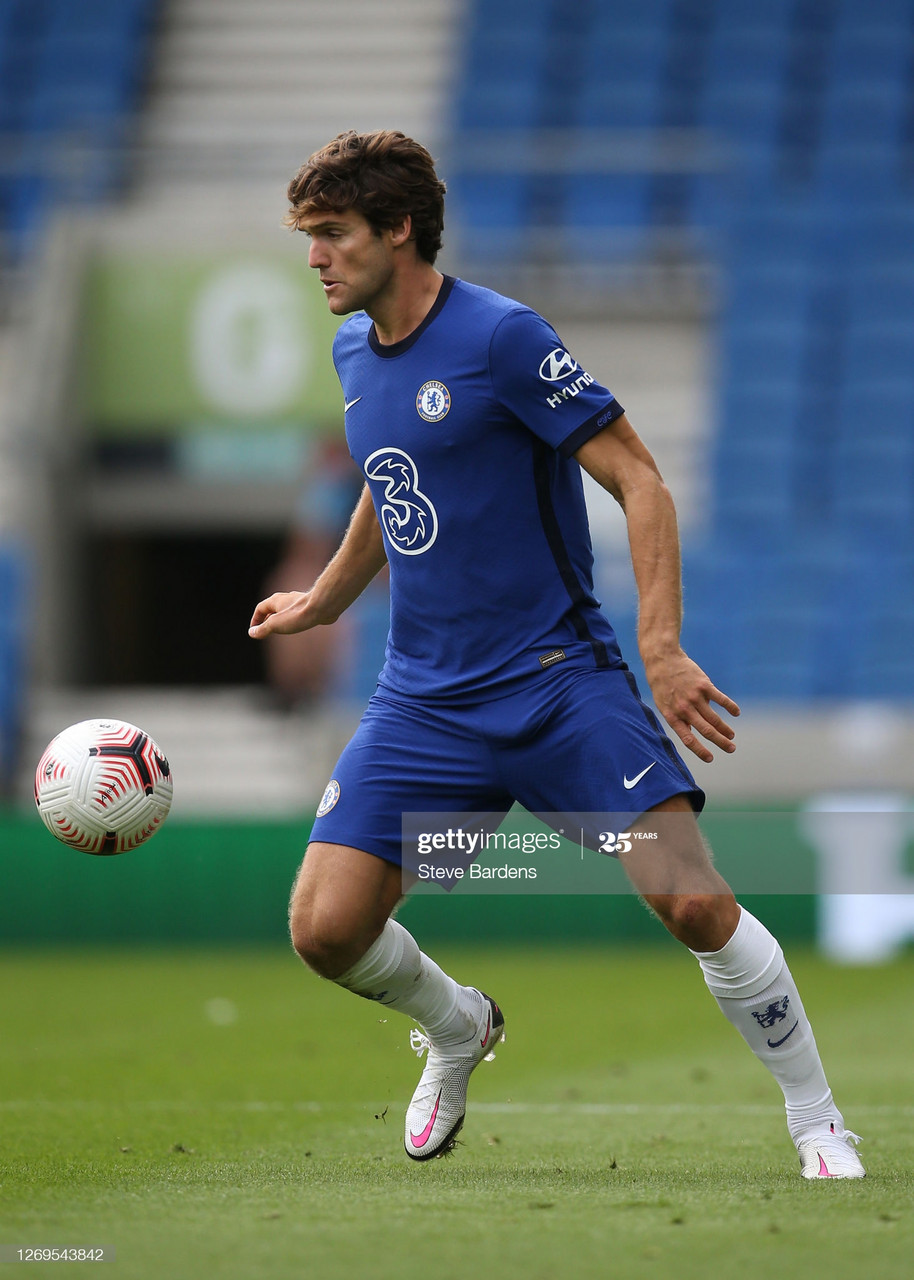 Chelsea should hang on to Marcos Alonso despite signing Ben Chilwell to fix the issue at left-back.
After making the £50million move from Leicester City to Chelsea in August, 'Chilly' will be the first choice in this position.
His Spanish counterpart, Alonso, will manage less game time this season because of the transfer. The club should keep hold of the number three due to the outlet and versatility he brings to the side.
Frank Lampard's side will play a lot of games in 2020/21, Alonso will still be a regular throughout the campaign.
He is unique, his ability to play left wing-back could be priceless if the coaching team switch between formations like last season.
His free-kick ability is phenomenal. You can find highlight reels from just this. It must not be underestimated on how much this can help the side.
It makes the opposing team more wary around the box, becoming reluctant to commit attempted tackles in their final third.
A back four and back three was often implemented in Lampard's debut year in the dugout. The latter formation suits Alonso to a tee. This is where he was recognised as one of Europe's best a few years ago. A superb left wing-back.
Under Antonio Conte, during the 2016/2017 title winning year, Alonso played as a wing-back all season. He scored six goals and grabbed three assists in 31 Premier League games.
The £23million move from Fiorentina raised eyebrows at the time. Eight months later, he became one of the best left sided players that was currently out there.
The following season under Conte, he finished with seven goals and two assists in the league. Another fantastic return.
Once the Italian was sacked in 2018, Maurizio Sarri came to the club. Alonso played 31 league games, scored two goals, and made six assists.
Only making 18 league outings under Lampard, four goals and three assists is how he concluded last season.
A stats freak would say his goal involvements have decreased every season. This is not the issue with the attacking minded left-back.
The issue for Alonso has been his defensive capabilities and adapting to a four at the back, due to the responsibilities without the ball.
He is not lightning fast. The modern day left-back means you must up and down the wing throughout the game. This requires stamina and severe speed.
The latter is what he gets away with playing as a wing-back. The cover is there, meaning he can devote more time going forward, making things from that beauty of a left-foot.
This gets exposed in a back four. The opposing team knows Alonso glides forward, meaning there is space behind him.
Chelsea could lose Alonso after signing 23-year-old Chilwell. The Daily Mail reported Conte is 'determined to land reunion' with the left sided player at Inter Milan.
This is when he played his best football, under Conte. From an Alonso perspective, this could be the best move for his career. But, from a Chelsea viewpoint, losing Alonso could prove to be a huge loss as the season moves forward.