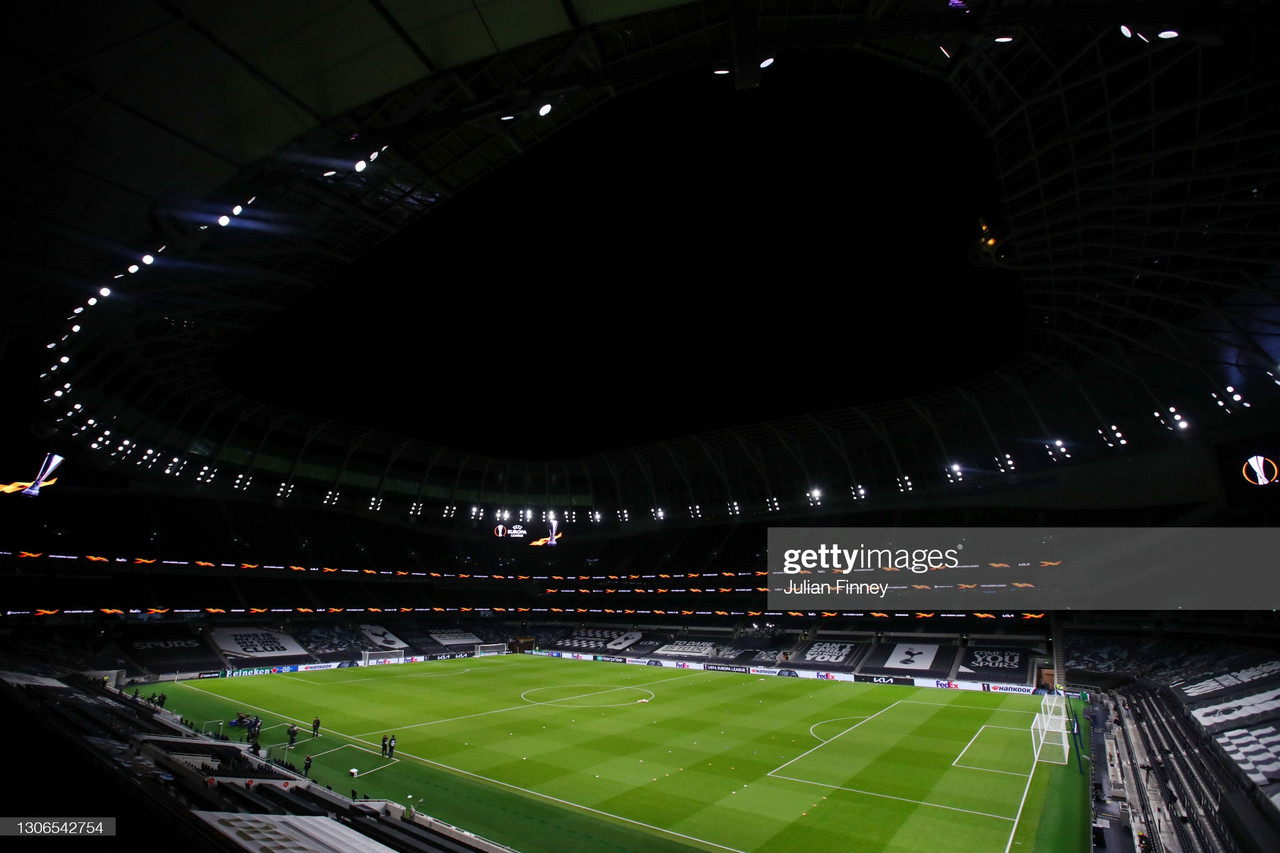 Tottenham Hotspur started the season in emphatic fashion. They sat top of the Premier League in December. This prompted the usual pundit talk around whether or not Spurs could actually win the competition?
Harry Redknapp was amongst those tipping the North London outfit to lift the prestigious trophy. During an interview for Sky Sports, he stated that "I think they could even win the league this year."
Jose Mourinho has made it clear through his team selections that his ambitions lay not just within the domestic league, but within cup competitions also. This has been evident since his initial appointment; he wants to win trophies with Tottenham.
Mourinho: "My focus is long term focus. I want to win a trophy with Tottenham. That doesn't change for me. This season the circumstances are not easy. The fact that I couldn't play the Carabao Cup gave me one less chance to win a trophy." https://t.co/5H35IbkHas

— Alasdair Gold (@AlasdairGold) March 3, 2020
Whilst this was not possible during his first season in charge of Spurs, the prospect of winning that eluding trophy is a much more realistic expectation for fans this season.
Spurs find themselves currently chasing Champions League football through both their league position and by advancing in the Europa League.
They already have one foot in the quarter-final of the Europa League, as they lead Dinamo Zagreb 2-0 on aggregate after the first leg.
As well as this, Spurs currently sit within grasp of Chelsea, West Ham United and Everton, who occupy fourth, fifth and sixth in the league.
Continuously, the four-time League cup winners find themselves again in the final of the competition. They face a fearsome Manchester City, who have proven to be astronomically difficult to beat this season.
Spurs' overall situation in each respective competition could be a lot worse. They still have the opportunity to claim two pieces of silverware, and fans will hope that Mourinho has implemented a willing mentality into the group of players that will see them over the line.
Having said that, VAVEL UK look back at some of the key matches that have impacted Spurs' season, and led to them being where they are.
Perhaps the most decisive game in Spurs' campaign this season came early in the year against rivals Chelsea.
The game was one of two halves, with the blues dominating the opening 45 minutes. Timo Werner netted his first goal in Chelsea colours to put them ahead after 19 minutes at the Tottenham Hotspur stadium.
However, Spurs reacted well in the second half, approaching the game in a more aggressive way. They eventually found their way through a rugged Chelsea defence, and Erik Lamela slotted home from six yards, with less than 10 minutes of the game to go.
With no extra time being played in this year's competition, it was straight to the penalty shootout. There was no separating the two, until Mason Mount stepped up, and clipped his penalty onto the outside of the post, allowing Spurs to advance.
Since then, Spurs have gone on to dismantle Stoke City and Brentford, to set up a showdown with Man City in April. Tottenham fans will be nervous and aware of just how important it was to see off Chelsea, on their road to Wembley.
This game was the last of a four game-winning run for Spurs. They would go on after this to pick up points against Chelsea, and comfortably beat Arsenal.
The reason for this may well have been the confidence that will have flooded the dressing room following the performance in this clash.
It could only be described as a Mourinho masterclass. Spurs enjoyed as little as 33% possession against Pep Guardiola's City and manoeuvred only four shots.
However, two of these were decisive in the outcome of the game. Goals from Heung-Min Son and Giovani Lo Celso stunned City in the capital on this occasion.
This result saw Spurs go top of the Premier League, with City in 10th at that point (how the tables have turned).
The adrenaline and expert execution of tactics that emerged from the game will have definitely propelled Spurs into thinking that this year may finally be theirs.
The game was also significant, because Mourinho seemingly realised the impact of soaking up pressure and launching counter-attacks against his opponents.
Spurs went on to adopt this tactic more frequently from this point, which was not always beneficial to them.
The match at Anfield Stadium epitomised the situation at Spurs in recent years. Close. But not close enough.
Spurs played relatively well in the game. They managed to survive the initial bombardment from the Reds in the opening exchanges.
In the 26th minute, Mohamed Salah's deflected shot looped over the head of Hugo Lloris, making it 1-0 to the hosts.
Spurs reacted well and struck back seven minutes later, when Son rounded off a pristine counter-attack, placing the ball past Alisson and into the Liverpool net.
Spurs thought they had salvaged a point until Roberto Firmino's last-gasp header condemned Spurs to defeat again on Merseyside.
This game somewhat reflects Spurs' league form this season. They have had periods in which they play excellent football, complemented by lots of goals.
However, when it comes to moments that matter, they seemingly fall short, all whilst more misery is placed upon the fans who routinely hope for the next step forwards in their club's achievement.
This was Spurs' first defeat in the league since the opening encounter against Everton, and prevented them from moving three points clear at the top of the table.
Spurs had suffered a downturn in form following that defeat to Liverpool before Christmas.
It was vital that they beat West Ham United in an effort to keep pace with their East London competitors.
However, it was not to be. Michail Antonio got his regular goal against Tottenham and a rejuvenated Jesse Lingard added to his impressive start to life in London by further embarrassing Spurs early in the second half.
Lucas Moura headed home from a Gareth Bale cross in the second half but it was not enough to prevent West Ham from taking four points in total from Spurs this season.
However, this game does still hold significance for Spurs. Gareth Bale was introduced in the second half and showcased some serious talent - a performance that fans had been desperate for since his return in the summer of 2020.
Whilst Spurs ultimately lost the game, Bale has gone on to flourish since then. He has recorded four goals in three games against Burnley, Fulham and Crystal Palace, significantly more than anything he managed to produce in the first half of the season.
As this article is being written before Spurs play Arsenal in a significant North London Derby, the game against Crystal Palace is next in line in relation to how Spurs' season has shaped up.
A front three of Son, Harry Kane, and Bale is currently favoured by Mourinho, and this has resulted in more success in the league for Spurs in the latter few games.
Spurs went ahead in this one after Bale found the back of the next in the 25th minute. Christian Benteke equalised for Palace on the stroke of half time, which would have put a damper on Mourinho's team talk.
Nevertheless, Spurs came out strong in the second half, and another Bale header, alongside a Kane double - including a wonder-strike - gave Spurs all three points.
This game summarised the way Spurs have managed to recover from their earlier slump in the league. Albeit, they have some tough games coming up. But it is evident that Spurs are back in the conversation for a Champions League spot come to the end of the season.
Hopefully, Spurs can carry their form all the way to the Emirates Stadium and beyond, and finish the season with a flourish, that does not just include a half-decent league position.