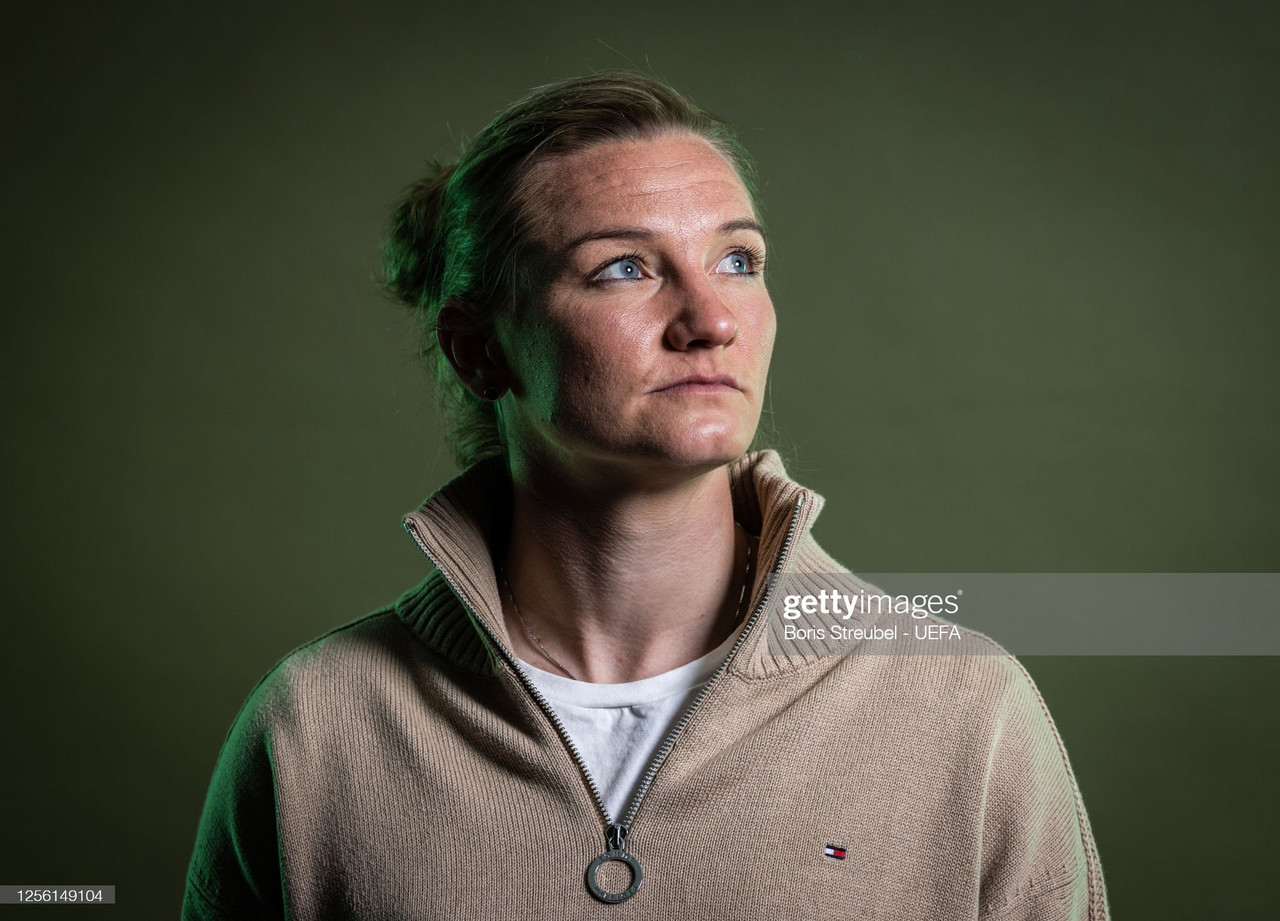 Germany captain Alexandra Popp is no stranger to a big occasion.
With three UEFA Women's Champions League titles to her name already, two of which she won after the rebranding of the competition in 2009, Popp and her teammates will be looking to return to the city of Wolfsburg as Champions of the 2023 UWCL.
It is something that Tommy Stroot's side have not achieved since 2014, having finished three campaigns as runners-up since their last European success.
Popp has experienced it all with Wolfsburg, having been at the club since 2012, and after Die Wölfinnen missed out on the Frauen-Bundesliga this season to Bayern Munich, a UWCL title would mean Wolfsburg are most definitely forgiven for coming up short domestically this time around.
Popp is a serial winner in German football, and that could be classed as an understatement.
Since she began her journey in the senior game, Germany's captain has won 22 trophies at club level, with 19 at VfL Wolfsburg:
"I won my first trophy with the Under 17 national team (in 2008)," Popp told DAZN in an interview for Youtube, in collaboration with EA Sports FIFA.
"We became European Champions.
"It felt so crazy but at the same time so good, that it inspired me to want more."
More is what she would earn, not just for the team but on an individual basis.
The two-time German Footballer of the Year was also presented with the Silbernes Lorbeerblatt, the highest sports honour in Germany, along with the rest of the German side that attained Gold at the 2016 Summer Olympics.
The 2022-23 Frauen-Bundesliga top scorer will be looking to add to her honours today, in what would be a fourth European honour for the veteran.
Proud of a decade of progression for Wolfsburg
Since Popp joined Wolfsburg, Die Wölfinnen have consistently challenged at the top of European Football.
Whilst it has been Lyon who have taken the world by storm in recent times, it cannot be doubted that Wolfsburg have challenged them at the top.
The German side have won the competition twice, with both of their successes coming back-to-back in 2013 and 2014.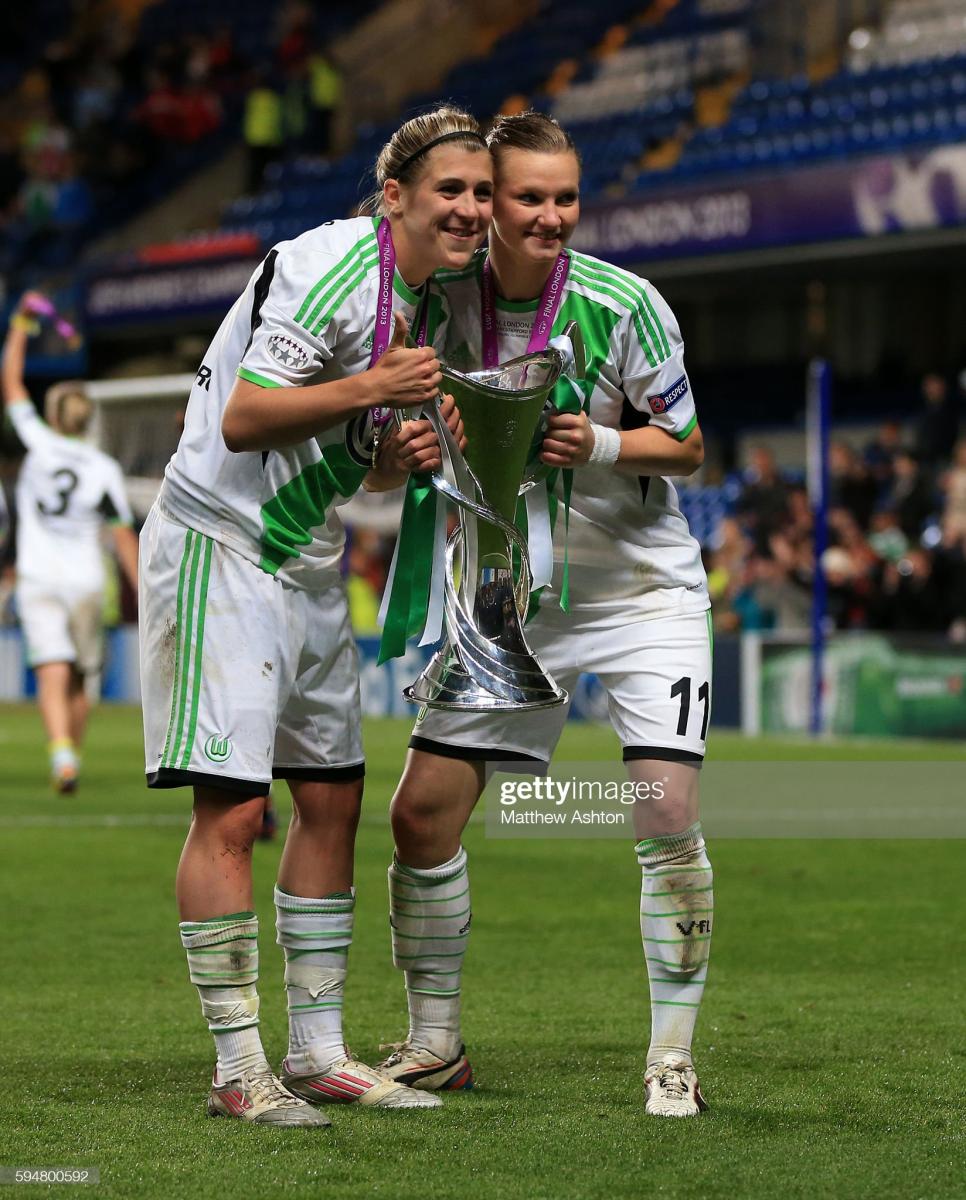 Despite having not won the competition since then, they have come runners-up on three occasions and will be looking to go one step further this time around.
In Wolfsburg's press conference ahead of the game, Popp expressed just how proud of the way Wolfsburg have presented themselves on the European stage:
"It's a very important sign for German football, that Wolfsburg over the last ten years has been at the top," she said.
"I'm very proud to have seen and witnessed this.
"It shows how hard the club works to put together a great squad every season. It also shows how hard the coaches have worked with us.
A sold-out UWCL final - "I would not have seen it like this a few years ago."
With the rapid growth of attendances and media attention on the women's game, for Popp, it is very surreal.
Whilst she still played in front of a respectable crowd of just under 20,000 at Stamford Bridge in the 2013 final, it was still under 50% of the capacity.
This year in Eindhoven it is sold out, where over 30,000 will be in attendance.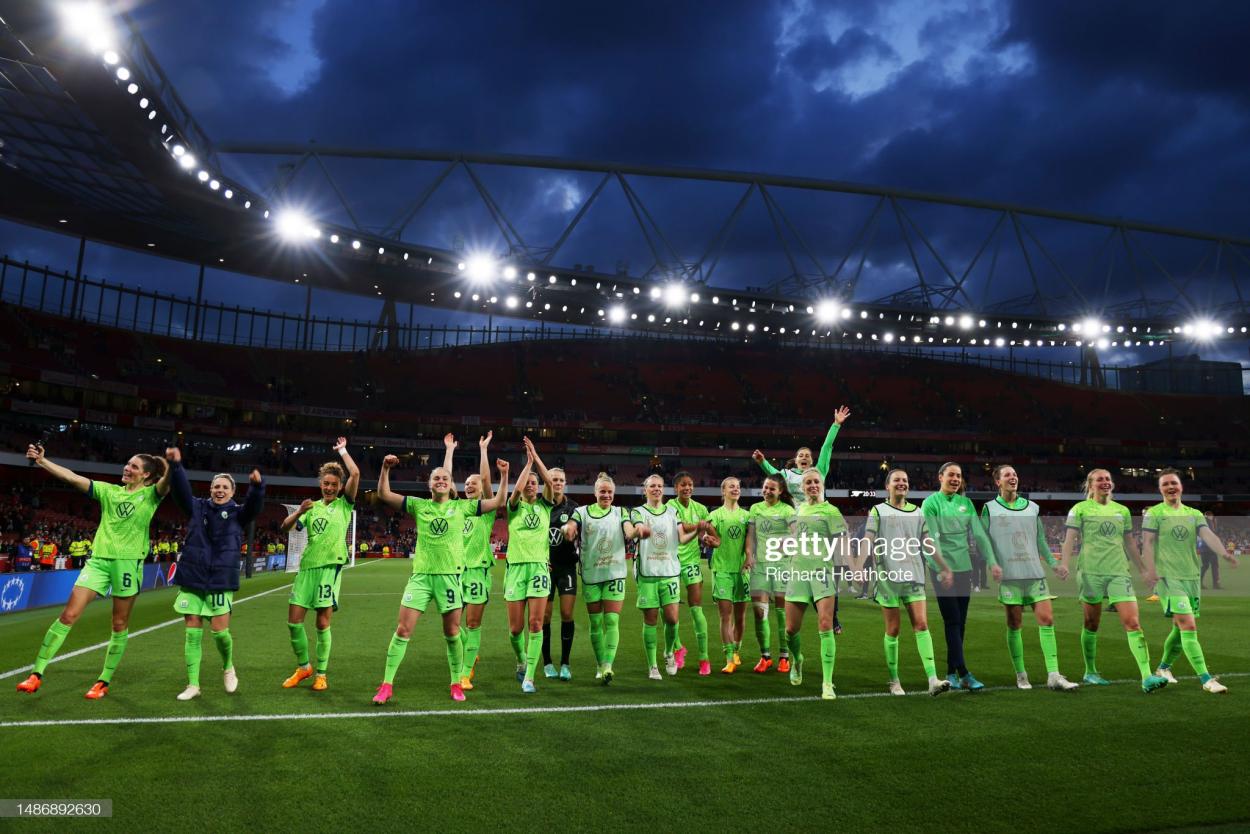 Popp expressed her delight at not just attendances in the UWCL, but also domestically in the Frauen-Bundesliga:
"I am very happy that we have seen Stadiums sold out in the Champions League and the Frauen-Bundesliga this season," she said
"The development of Women's Football worldwide or in this case in Europe is easily seen.
"I am very happy that I can still experience it, because I would not have seen it like this a few years ago."
The UEFA Women's Champions League Final between Barcelona and Wolfsburg kicks off at 15:00 BST today in Eindhoven.