 With the tight draw in the Madrid Open, a Premier Mandatory event where most of the top players are all participating, there are bound to be some thrilling matches in the first round considering only 16 players are seeded. Nevertheless, there would still be a couple of mouth-watering clashes between unseeded opponents, with the meeting between Roberta Vinci and Daria Kasatkina not being an exception.
In their third meeting in two years, it would be their first match on clay against each other as both players would look to progress deep in this 1000-points tournament to rise in the rankings. The winner of this clash would face the winner of yet another intriguing match-up between Kristyna Pliskova and Simona Halep. Their head-to-head record is tied with both players winning a match is, and Kasatkina won their most recent meeting in Montreal.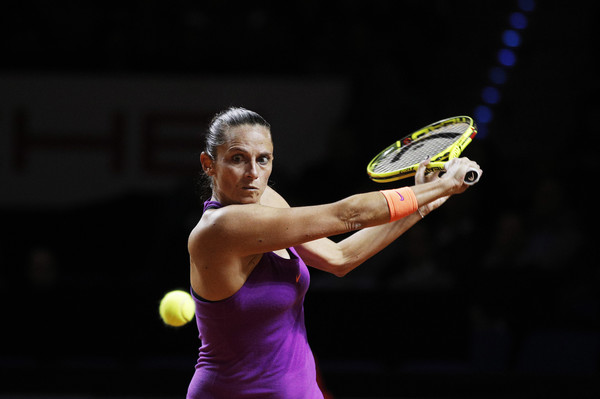 Vinci had a poor season thus far, advancing to just two quarterfinals in the 10 tournaments she has played as she only achieved one Top 30 victory in the process. After reaching her first ever Grand Slam final in 2015 before debuting in the Top 10 last year, the Italian failed to back up her good run of results as she produced some lackluster results to fall out of the Top 30 in the past few months.
Considering that Vinci was ranked number seven in the world at this point of time last year, her drop in the rankings has been shocking. Her only clay court tournament this year was the Porsche Tennis Grand Prix, where she fell in the opening round against the resurgent Maria Sharapova.
Kasatkina had a season full of mixed results as she won her first WTA title of her young career and earning two victories over the then-world number one Angelique Kerber, but was on a four-match losing streak in the process. Starting the season bright by earning a match point, but eventually losing, against reigning Roland Garros champion Garbine Muguruza at the Brisbane International, Kasatkina proved that this season could be bright for her as she defeated Angelique Kerber in Sydney.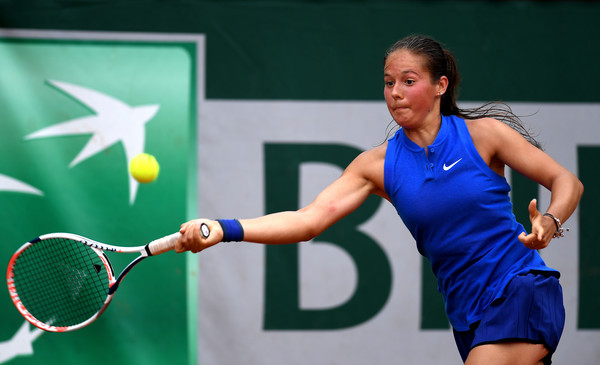 Despite some dull results which followed, Kasatkina's season turned for the better when she unexpectedly clinched the Premier title in Charleston, defeating four Top 40 wins along the way. Then, she earned a victory over Maryna Zanevska in Fed Cup before falling to compatriot and former doubles partner Elena Vesnina in Stuttgart.
Who wins?
Roberta Vinci is historically not profound of clay as she has not achieved any groundbreaking results on this surface in the past. Her backhand slice will work well on this surface as she can mix up her opponent's rhythm with those shots and with some disguise, Vinci should add in some drop shots off that backhand and keep her opponent off-guard.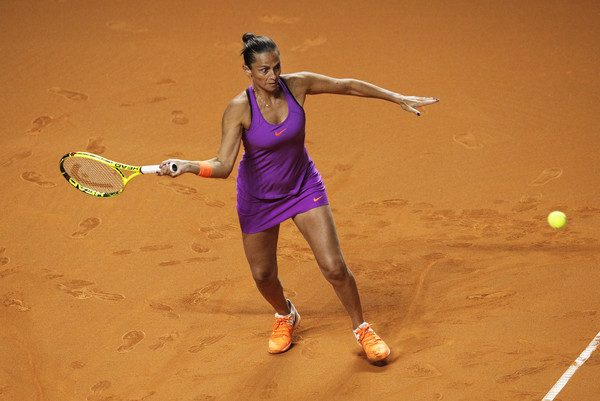 Forehand consistency should be important for the former Grand Slam finalist as she needs to ensure her forehand to be at its best to increase her chances of triumphing in this match. Service placement plays a part too, as serving out wide would be much better against such a defensive-minded player like Kasatkina, forcing her out of the court to return serve and find it harder to get back on her feet.
Kasatkina's game suits clay, just like her idol Rafael Nadal. Tipped for an excellent clay court season this year, it would be interesting to see how the Russian will deal with the pressure. Kasatkina's defense has to be solid throughout as she has to be consistent and should try not to misfire at all. Once she gains the momentum, Kasatkina will have to take advantage and use her world-class backhand to earn points for her.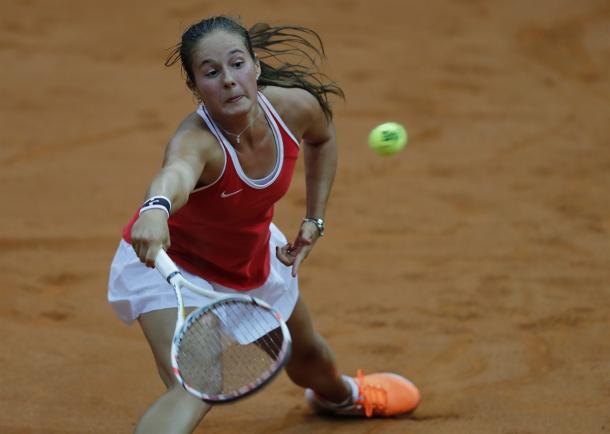 In groundstroke rallies, the rising star should add in a variety of shots and she can include slices and drop shots to move Vinci all around the court and tire her faster. Kick serves can also be utilized more often with clay being the surface, allowing her to be on the offense easier.
Prediction: Daria Kasatkina d. Roberta Vinci in three sets