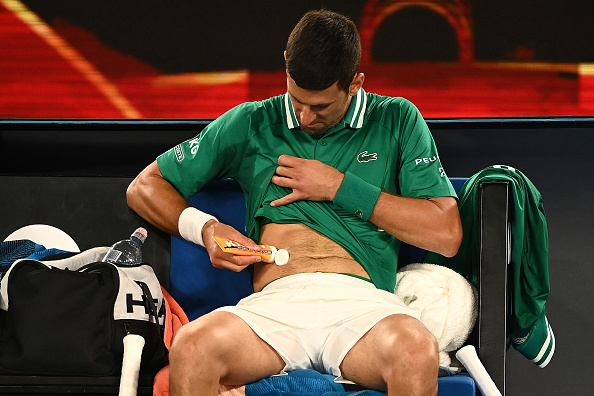 Week one of the Australian Open is the books, and there were many talking points throughout this opening week. Court speed was a big topic with world number one Novak Djokovic saying, "This is probably the quickest speed of the court that I have ever played on in Rod Laver Arena." Against Frances Tiafoe, the Serb and the American combined for 49 aces, 26 coming from the Serb who is not known to be the biggest server.
The electronic line calling also seems to be getting mixed reviews with many players. In the same match, Tiafoe discussed how much he hates it and cannot stand it. While the likes of Naomi Osaka and Dominic Thiem, the two reigning US Open champions, backed the use of it.
Fans were made to leave during Djokovic's match against Taylor Fritz as the State of Victoria began a lockdown. The American was not too happy with the removal of the fans during the match.
"I mean, to be honest, like, completely honest, it's absolutely ridiculous that at a grand slam match we're asked to leave the court for 10 minutes in the middle of the match, like, in the middle of the fourth set," he told reporters.
"I understand the fact that Victoria is going back into lockdown and people have to go. If that's the case, then we shouldn't have played tonight if we weren't going to finish the match on time."
Given the current situation the world is in, it is a given that there will be both on and off-court talking points for week one, and the same remains for week two as well which we will take a look at some key points and storylines that are going to be focused on throughout the final week of the opening major of the year.
Taking Their Chances
While many favorites have stood tall on both the men's and women's side, a fair share of fourth-round surprises have made their way. Jessica Pegula defeated Victoria Azarenka in her opening match and is set to face Elina Svitolina. The American also knocked out Kristina Mladenovic, who defeated Maria Sakkari, in what was the projected third-round match of this quarter.
The fifth-seeded Svitolina is the likely favorite headed into this showdown, but the American can trouble her. The same can also be said for her compatriot Shelby Rogers who takes on home favorite Ashleigh Barty. Unseeded Su-Wei Hsieh has been a nightmare for opponents, see Bianca Andreescu. She has a chance for her first-ever singles quarterfinals appearance should she defeat Marketa Vondrousova.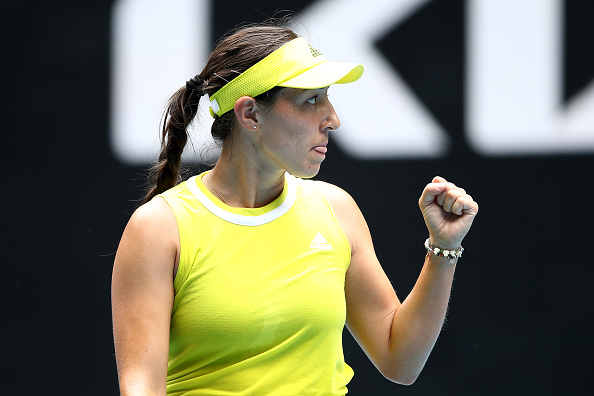 On the men's side, three Russians are through to the last 16, but Aslan Karatsev springs a big surprise. The qualifier has gone rampant through his draw including qualifiers, having only dropped one set which was in his round one qualifier to Brandon Nakashima. Since then, he has dropped an astounding 20 games in three main draw rounds.
His forehand has caused trouble for his opponents, especially Diego Schwartzman who he routinely beat 6-3 in all three sets.
American Mackenzie McDonald is the last man standing from his country and is a feel-good story. A hamstring tear at the 2019 French Open during a doubles match derailed the rest of his season as he spent it rehabbing.
With 2020 being the difficult year that it was, there were encouraging signs to start 2021 with the former UCLA star. He defeated Richard Gasquet at the Murray River Open before falling to Alex Bolt. A favorable draw saw him start against former French Open semifinalist Marco Cecchinato, taking him out in four sets.
He then followed that up with victories over 22nd-seeded Borna Coric and Lloyd Harris. Whilst he is a massive underdog against Daniil Medvedev, the American hopes to jump on a chance at getting ahead early after the fourth seed unexpectedly went to a fifth set after being two sets up.
The (Lack Of) Fan Factor
Yesterday was the first full day of no fans after the State of Victoria went into a five-day lockdown due to a rapidly spreading COVID-19 cluster centered on hotel quarantine. The cluster is of the UK variant of COVID-19 and despite the lockdown, the tournament will continue to go on, just without fans for five days.
The biggest match of last night which clearly was affected by fans was Alex de Minaur vs Fabio Fognini. The young Aussie got through his first two matches comfortably and would have loved to have the crowd back him last night. Unfortunately without the crowd, as well as a fully firing Fognini, the Australian was no match for him, going down in straight sets.
After a full US Open with no fans, it will be interesting to see how things playout for the final week Down Under without fans and how much it will affect the players this time out.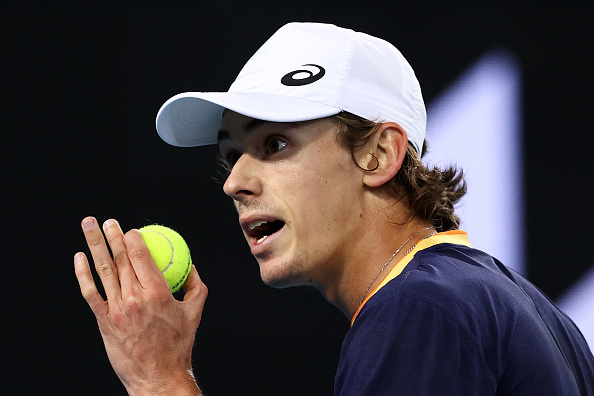 Djokovic's Injury
The world number one put on an inspired performance after going to a fifth set against Fritz. The Serb tore a muscle and clearly looked hampered in sets three and four before finding his form once again in the final set.
After the match, the eight-time Australian Open champion was quite concerned about the injury saying,
"I know it's a tear, I don't know if I'll be able to recover from that in two days. I don't know if I'll be able to step out on court, I don't know. I honestly don't know how I won that match. I'm very proud and at the same time sad and worried."
With that being said, the most recent update provided by ESPN last night was that Djokovic did not practice and was seeking additional medical opinions. His team was unsure if he would take the court against Milos Raonic.
Amongst all the uncertainty, most are not able to tell if Djokovic will play tonight. He could fully just opt out or it could be like the 2019 US Open where he chose to play against Stan Wawrinka in the fourth round with a shoulder problem before retiring two sets down.
Who Survives The Gauntlet
The bottom half of the women's draw includes four tournament favorites, the most in-form player in the women's tour, the reigning French Open champion, as well as the likes of Hsieh and Vondrousova lurking.
Pre-tournament favorites included the likes of Naomi Osaka, Garbine Muguruza, Simona Halep, and of course you can never count out Serena Williams. All four of these women have looked impressive at some point with only Halep really truly being tested after going three with Alja Tomljanovic.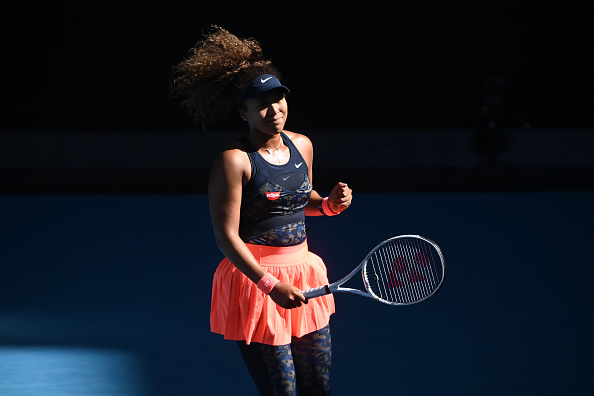 Aryna Sabalenka reached her first second week of a major since 2018. The Belarusian has performed exceptionally on tour but has not been able to translate those performances in the Grand Slams. She looks to be finally putting it all together, having not dropped a set in her first three matches and firing 28 winners in her last match against Ann Li.
She will face Serena Williams second up in Rod Laver Arena. The action begins with Osaka and Muruguza in Rod Laver Arena as well as Hsieh and Vondrousova in Margaret Court Arena. The nightcap begins with Halep against the reigning French Open champion Iga Swiatek. The two met in Paris with the Pole thoroughly defeating the Romanian.
All four of these matchups look to be toss-ups and whoever can make it through to get to the final could be very much either exhausted or truly battle-tested and ready to take on whomever in the final.