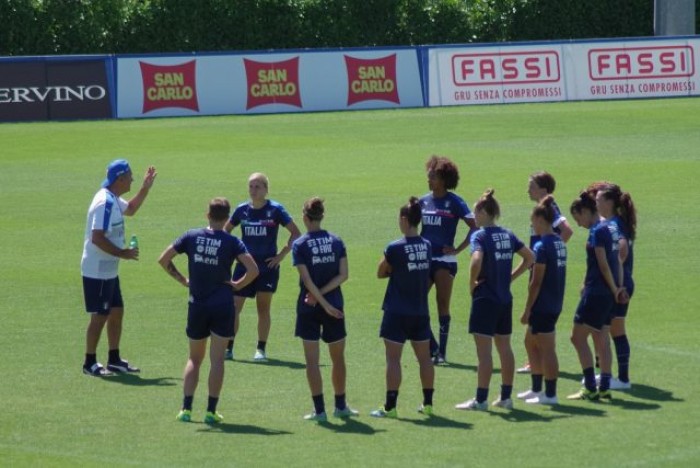 Italy Women's National Team's coach Antonio Cabrini has selected the 23 players that will represent their nation in this month's European championship. The squad will remain at the their training centre in Coverciano until July 15, before they depart to the Netherlands.
During the squad announcement, Pierluigi Collina, now chief of referees at UEFA and FIFA paid a visit to the Azzurre to show them the latest amendments in the rules and also explain to them changes like the fourth substitution in extra-time and also the ABBA system during the penalty shoot-out.
Mix between Fiorentina and Brescia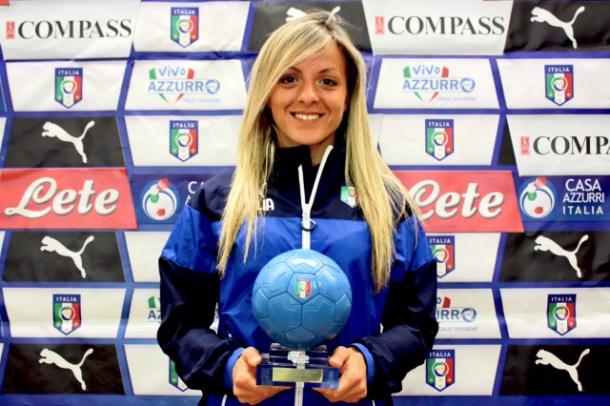 Most of the players selected by Cabrini play for Italian champions Fiorentina and runners-up Brescia, proving the quality that the national team boats, with the former having five players representing while the latter boast seven players.
The principal target of the team will be to put strong and bold displays in every match, making it hard to beat for every opponent, which more or less are all better than the Italians in terms of quality.
While Italy will strive to take maximum points against Russia in their opener, they will be facing two uphill tasks afterwards against Sweden and Germany.
Only the first two of every group qualifies to the next round, making Cabrini's team's task much more difficult. Yet, their aim will be to improve the Italian game while also engage with more people back home in order to help this movement develop into a professional one.
Among the most interesting players to watch, there will be Elisa Bartoli and Elena Linari who have been excellent throughout the Serie A campaign, accompanied by the veteran Sara Gama of Brescia.
In the midfield department, Italy can rely on the youth quality of Manuela Giugliano and also the experience of the likes of Marta Carissimi and Barbara Bonansea.
A positive news for the Italian contingent is the recover of Brescia midfielder Martina Rosucci following a long-term injury sustained earlier this season.
Upfront, without doubt Italy can count on the legendary Melania Gabbiadini which will be aided by another goalscoring striker Ilaria Mauro.
Called-up players
Goalkeepers: Laura Giuliani (FC Koln), Chiara Marchitelli (Brescia), Katja Schroffenegger (Unterland Damen).

Defenders: Elisa Bartoli (Fiorentina), Sara Gama (Brescia), Federica Di Criscio (AGSM Verona), Elena Linari (Fiorentina), Cecilia Salvai (Brescia), Linda Tucceri Cimini (S. Zaccaria).

Midfielders: Barbara Bonansea (Brescia), Marta Carissimi (Fiorentina), Valentina Cernoia (Brescia), Laura Fusetti (Como 2000), Aurora Galli (AGSM Verona), Manuela Giugliano (AGSM Verona), Alia Guagni (Fiorentina), Sandy Iannella (Cuneo), Martina Rosucci (Brescia), Daniela Stracchi (Mozzanica).

Forwards: Melania Gabbiadini (Verona), Cristiana Girelli (Brescia), Ilaria Mauro (Fiorentina), Daniela Sabatino (Brescia).
Fixtures list
Italy vs Russia (18.00 – Sparta Stadium, Rotterdam)
Friday, July 21
Germany-Italy (20.45 – Willem II Stadium, Tilburg)
Tuesday, July 25
Sweden-Italy (ore 20.45 – Vijverberg Stadium, Doetinchem)