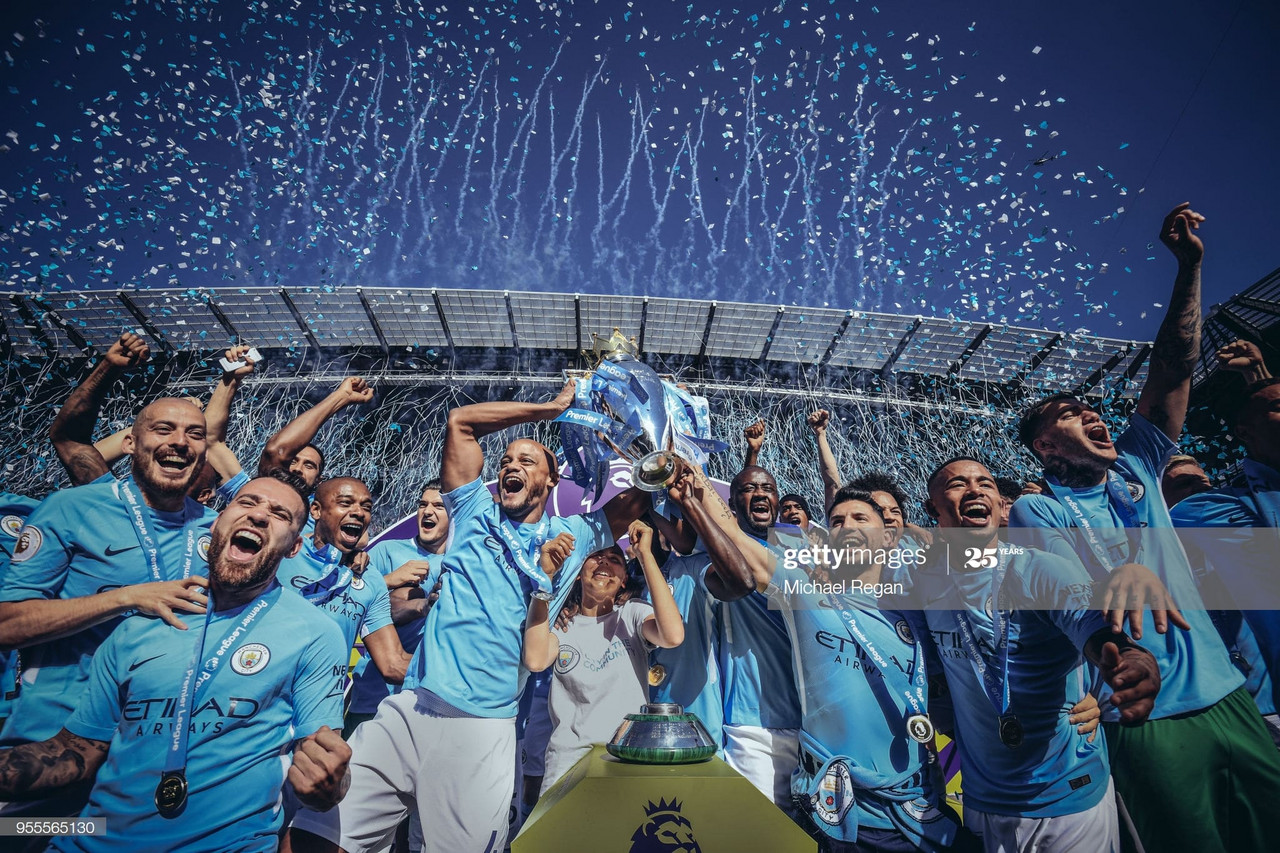 When the Premier League formed in 1992, it changed the landscape of football forever.
The influx of cash introduced to the game from television companies created a frenzy amongst clubs. It popularised astronomical transfer fees and skyrocketed players' wages, as money became the axis on which football began to rotate.
The reported €222 million transfer of Brazilian superstar Neymar, from Barcelona to Paris Saint Germain in 2017, highlighted the vast amount of money that circulates in today's modern game.
Football finance expert and co-host of the Price of Football podcast, Kieran Maguire, spoke to Vavel UK about the current state of Premier League and Football League finances, about what impact Covid-19 will have on the game and whether clubs in the Football League will be able to survive in the current climate.
The Premier League
The Premier League is fiercely money orientated; with football still on a hiatus, top-flight sides are braced for serious impact to their financial authority, gained from being an established Premier League outfit.
Premier League sides make up the bulk of their financial clout from television packages and sponsorship; with no games currently being shown live, it could potentially lead to serious vulnerability amongst some sides.
Maguire explains how the loss of sponsorship will harm Premier League clubs in the long run, saying, "I think the top six will be insulated; they have the big sponsorship deals, the big commercial partners arrangements."
Using Manchester United as an example, Maguire adds, "Chevrolet and Adidas contribute between them £130 million a year to Manchester United - now that is the equivalent of Crystal Palace's total turnover. I think the sponsors will probably keep paying up for the larger clubs."
However, for the bottom half of the League it could lead to turmoil. "For the smaller clubs, the sponsors might turn round and say you're Burnley, you're not playing any matches, why should we pay you?"
Maguire adds, "Until some form of sporting activity returns, I think the smaller clubs are more vulnerable, because they tend to have slightly smaller balance sheets.
"They won't necessarily have owners such as Roman Abramovich or Sheikh Mansour at Chelsea and Manchester City respectively, and therefore they are slightly more dependent upon money coming in from TV deals. No play equals no pay."
The UK is still some way behind Germany, Spain and Italy, who have all eased lockdown laws over the past couple of weeks. It remains a possibility that the Premier League could end with the same fate as Ligue 1 in France, where all sporting fixtures have been banned until September by the government.
With that being said, should the UK government decided a similar path for our own sporting events, Premier League clubs' financial superiority over other European leagues could start to fade.
The loss of the all-important television revenue will be the first major dent to a Premier League clubs financial confidence. Maguire points out, "If you look at the comments from Mike Garlick, (Chairman of Burnley), he said they reckon they have enough cash to survive until four or five months, so realistically August time."
Maguire continues, "If you look at Burnley's wage bill, it's low by Premier League standards, but they still have to write out cheques to the tune of £4 to £5 million each month."
He adds, "Even though Burnley, in my opinion, are the best run club in the Premier League financially, if you only have £30 million in your bank account to begin with, if you take out £5 million every month for a few months, then you are starting to sweat. The longer it takes for any form of return, the greater the risk of clubs sweating, or even potentially going out of business."
The Football League
In the Football League, money is sparse. Teams in the Championship spend big in the hopes of making it into the Premier League.
In League One and League Two, as we saw with the near demise of Bolton and the unfortunate expulsion of Bury over the summer, clubs can very easily find themselves in an abyss they cannot escape.
When asked about the likelihood of potentially seeing another Bury situation in the not too distant future, Maguire says, "Yes, if they are unable to meet their wage bills. We have already seen, I appreciate that is a non-league club, Rhyl FC fold, and that's because they couldn't pay the rent. We have plenty of clubs now who no longer own their stadia. If the landlord takes a harsh position then the club might simply have to turn around and hand back the keys, because they don't physically have the money to pay the bills.
"The Championship in particular is a crazy, crazy league."
He affirms, "It pays out £107 in wages for every £100 that comes through the door. A business operating under those circumstances is always going to be very risky; it's reliant upon the owner to financially support it.
"As an example to use, take a look at Brentford. They've got Matthew Benham, their owner, a very, very benevolent owner; he has put in over £100 million to the club. Where does he make his money from? He runs a gambling company."
Maguire explains why this could potentially be a problem in the long run for sides who rely on their owners' personal wealth. "Gambling companies aren't making any money themselves, so where is the money from Smartodds (Benham's company)? Which can go to Matthew, which can then can go to Brentford?"
"There are a lot of other clubs in the EFL, who are dependent upon the success the owners' other businesses to subsidise the football club. So for a variety of reasons, with no income coming in, you still have significant outgoings, even with wage cuts and wage deferrals, very quickly you can reach a crisis point in terms of club finances."
With grassroots football in the UK becoming the first victim to fall in the footballing pyramid, with all leagues below the National League being rendered null and void by the FA, there remains a strong possibility that professional football will be unable to resume due, to the complications and logistics that come from organised professional sport.
With the Premier League pot of gold being so valuable for sides chasing for promotion, should the Championship fail to resume, and Leeds United and West Bromwich Albion are denied promotion, they could potentially suffer financially from missing out.
"The step up from the Championship to the Premier League is £110 million when you factor in TV money, sponsorship deals and higher hospitality packages, so that is very significant. What I would expect Leeds and West Brom to do if they were denied promotion is to put in some form of legal redress claim."
The transfer window and the future of football finances
With football's future still very much up in the air, it is set to affect every avenue of the game. "The transfer market will collapse," believes Maguire.
He continues, "The reason for that is basic economics in the form of supply and demand. There will be lots of clubs looking to get players off their books, especially those who are high earners, so there will be more players available.
"Clubs will perhaps have to accept the first or second bid. If you compare this to last summer, you think about Leicester and Harry Maguire. Manchester United initially came in with an offer of £40-45 million, then it was £50 million, then it was £60 million, and Manchester City were bidding at the same time. Every time Leicester turned around and said 'no'.
"Eventually Manchester United put in a bid of £80 million and normally United would pay that fee over four years, and then Leicester turned round and said we want it all cash up front. United reluctantly wrote out a cheque for £80 million because they wanted the player so much."
Maguire explains how future transfer windows will be different, "In the balance of power in the negotiation framework, Leicester were in the strong position. What we will find this summer is that the buyer will be in the strong position."
"I think in the Championship there will be hardly any signings. What clubs in the Championship will be doing is they will be bringing players through from their own academy, or we will see an upscaling of loans."
Debates are still ongoing now about the best way to end the season, even after Covid-19 has passed clubs will be feeling the full impact for years to come. Maguire points out his concern for the future of the football industry.
"I was worried pre-Coronavirus; I am absolutely terrified now. If you are operating in the service sector, we have seen what has happened with the airline industry, hotels, pubs and clubs, they are all reliant upon paying consumers turning up to attend their premises and a football club is in a similar situation."
Football as an industry gamble's it's future on a regular source of income. With the Coronavirus freezing the reliable sources of revenue, the industry will in no uncertain terms be feel the harsh consequences for seasons to come.