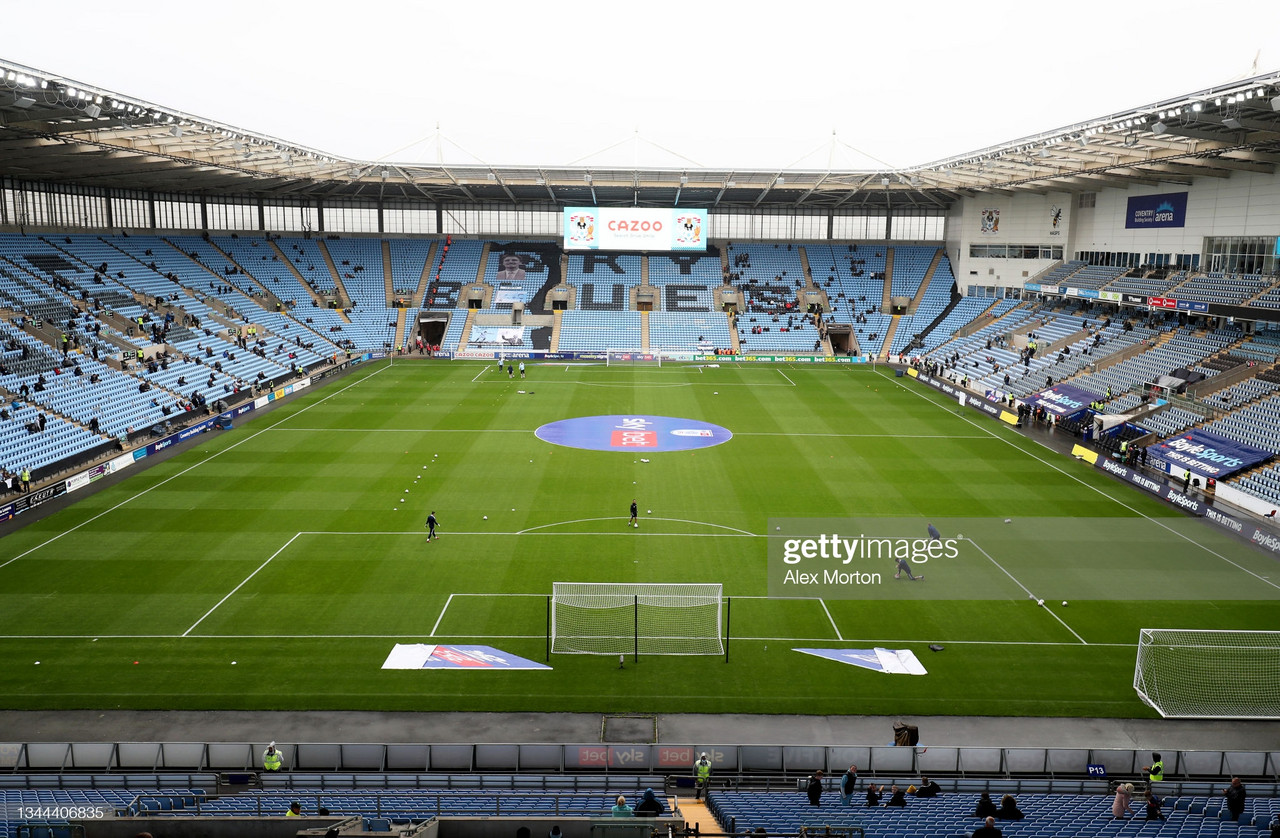 Cast your mind back to the summer of 2019 when Coventry City were setting up camp at neighbours Birmingham City, if somebody told you then that Coventry would be third in the EFL Championship in October 2021, what would you say?
Many would have laughed at the idea, some may have even questioned your knowledge of football. However, as other clubs around them fall into the hands of internal problems, Coventry have been improving at a rate even their own fans wouldn't have expected.
Now over ten games into the Championship season the Sky Blues look on a serious push for Premier League football, roughly 20 years after they left the top division. What's the catalyst for such a change? Mark Robins.
Success shouldn't come as a surprise from people following this partnership. Since Robins returned to the Sky Blues he has won the 16/17 EFL Trophy, the 17/18 EFL League Two play-offs and the 19/20 EFL League One.
He's managed 228 games since the sixth March 2017 and has won 98 of them, drawing 58 and losing 74. This tenure in the Midlands has been Robins' most successful to date with all of his silverware as a manager coming from this reign.
Arguably his most successful season was last season, keeping Coventry up and avoiding an immediate drop back to League One. It wasn't a survive on the last day or by one point type of season for Coventry either. They finished 16th, six spots off the 22nd place relegation spot.
A small part of their success may have come from other big clubs in the league struggling. Sheffield Wednesday had a points deduction, Derby County's current crisis was coming to fruition and other clubs like Nottingham Forest were just having a below-average season.
Tactically, the side adopts the now very common 3-5-2 system with the slight adaptation to make it a 3-4-1-2 with Callum O'Hare playing as a conventional 'number 10' behind the two strikers.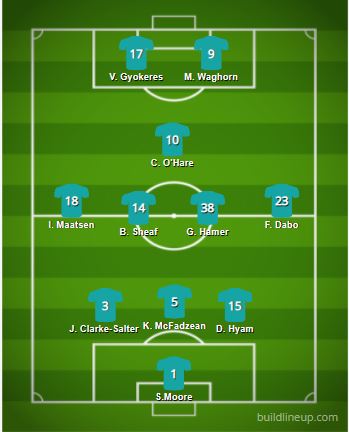 Their wing-backs are the perfect combination between attacking outlets and defensive stability. Ian Maatsen, leads the club stats for successful tackles per match with 2.1 per game as well as big chances created, with three.
Going forward Victor Gyokeres acts as a perfect hold up striker with brilliant movement, as seen in his goal against Fulham. Martyn Waghorn adds a level of pace in the attack, with his dynamic movement and ability to get in behind the defenders crucial for Coventry when attacking quickly. O'Hare is given the freedom to create with two more regimented central midfielders in behind him. The midfielder leads the club's stats for assists, key passes and successful dribbles per game.
Defensively, the back three has a good level of experience which shows conceding on average only 1.1 shots per game, the sixth-best in the league. They also hold that position for clean sheets kept with four.
The formation itself allows for the side to play two ways. Against Fulham the side had only 41% possession, using their pace on the wings and expansive formation to hit Fulham on the counter-attack. However, against other opposition the formation lends itself to a passing style of play, dominating the ball and controlling the tempo.
For a club that has had to ground share twice in the past ten years, it's remarkable to see how the side has handled the constant black cloud surrounding the club.
Now back at their familiar home stadium, all be it under a new name, Coventry have loved playing in their city, in front of their fans on their own pitch. In fact, the Sky Blues have won every one of their home games so far this season. They have scored 14 goals in six home games making themselves a deadly force at the newly named Coventry Building Society Stadium.
Coventry have always been criticised for playing in a stadium too big for themselves. Whilst this may have an air of truth about it with the Ricoh, as it was formerly known, being the fourth largest ground in the division holding 32,609 its effect is minimal. The Sky Blues actually sit eighth in the average attendance list this season with an average of 18,557, at the time of writing.
This is above teams such as Blackburn Rovers, Birmingham and Cardiff City, who have the third biggest ground in the league. It gives the club a sense of credibility it had lost while playing at Sixfields or St Andrews. It has been a huge battle for the club against the council, however, it never seemed to truly tarnish on the pitch performances and that must be credit to Robins, who has man managed this squad brilliantly.
A deeper look into Robins
Robins was a widely known manager but didn't always show the quality he has on his second term as Coventry boss. He first started out with Rotherham United in 2007 before moving to Barnsley in late 2009. This was, statistically, his worse spell as a manager with a win percentage of just 31.5%.
After that, he moved to Coventry for his first spell which is his best statistically to date with 51.5%. He stayed there from September 2012 until February 2013. He then had two relatively underwhelming spells at Huddersfield Town and Scunthorpe United before moving back to Coventry where he would win his first trophy as a manager.
Trophies aren't new to Robins though as a player he won an FA Cup, a Charity Shield, European Cup Winners Cup and a European Super Cup all at Manchester United. At Leicester City, he added a Football League Cup to his respectable trophy cabinet.
Robins and Coventry just seem to get along and work like a house on fire. His two spells at the club have bought him big success and he is respected greatly by the fans. This is probably because of what he has bought a club, which for a long time looked doomed.
It's likely he'll have a contract extension no matter what happens this season but if he could push Coventry back to the Premier League his ranking in the list of Coventry City managers would be increased.