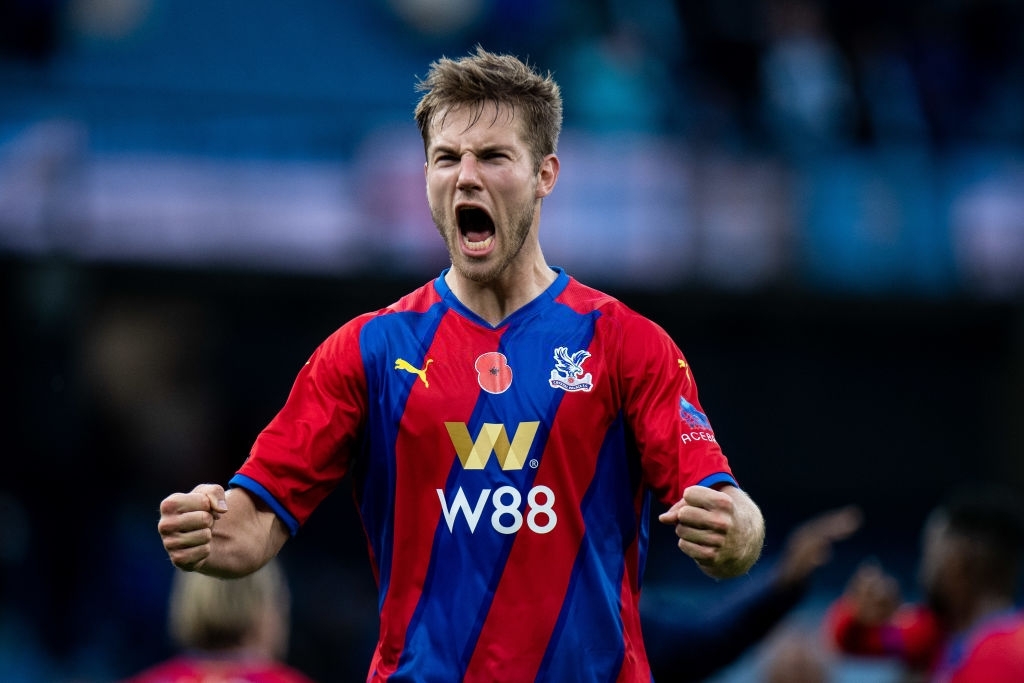 Injuries caused a change in the line-up for the Eagles, with James McArthur and Joachim Andersen both out with hamstring injuries. This meant that James Tomkins came into the defensive line, and the midfield saw Luka Milivojevic and Cheikhou Kouyate both start.
This caused a lack of creativity in midfield and ultimately led to the defeat due to a lack of progression through the midfield. The main talking point before kick-off, however, was how James Tomkins would fare back in the starting squad.
Andersen is hailed for having an amazing passing range, showing off his talent on many occasions this season. Naturally, when replaced by Tomkins, fans feared that there would not be the same outlet from the defence. This was shown on Saturday when Palace struggled to get the ball moving forward at many points in the game.
Not only this but there were also concerns that lacking the formidable partnership of Marc Guehi and Andersen would cause issues defensively. This was proven true as Palace recorded only their third loss of the season.
Looking forward to the next game for Palace, they travel to Leeds on Tuesday evening, which will be an important game for Vieira to get his team back on track.
In his press conference on Monday, Vieira confirmed that "Andersen will not travel to Leeds, he is still not 100%". This could prove important in the game, due to Palace's apparent inability to defend set-pieces.
Tomkins is shorter than Andersen so offers less in aerial battles, which was shown against Aston Villa, as Palace failed to defend a corner properly and led to Matt Targett opening the scoring.
It was the veteran defender's misjudgement of the flight of the cross that would condemn the Eagles to a one-goal deficit before the break.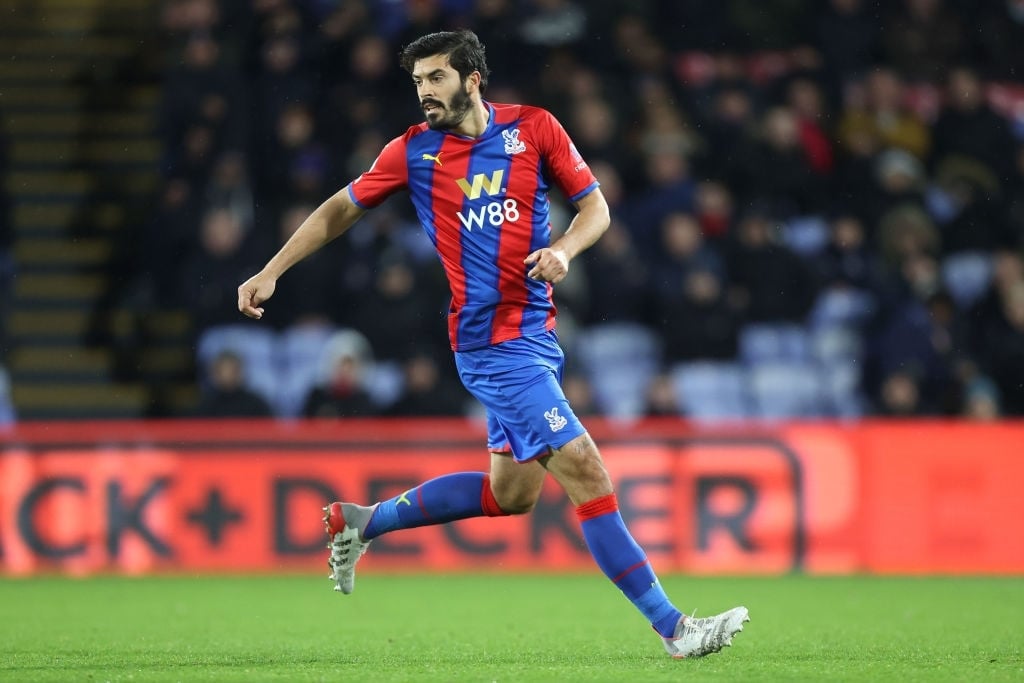 (James Tomkins, Charlotte Wilson/Offside / Contributor)
It can be argued that James Tomkins offers a more mature dynamic in the backline, with an air of calmness when he plays. A back four of Tyrick Mitchell, Marc Guehi, James Tomkins and Joel Ward provides a good amount of balance with youth and experience.
Fans of the South-London club seem to be content with Tomkins as a temporary replacement, despite lacking some of Andersen's qualities. The 32-year-old has been a consistent servant for the club and rarely puts a foot wrong.
Andersen out is a shame but it's mad disrespectful the way people are talking about Tomkins lol he's one of the best position back ups in our entire squad

— Talk Crystal Palace (@TalkCPFC) November 29, 2021
Not got the passing range Andersen has but defo does the job still

— Benedict (@BenM_CPFC) November 29, 2021
For now, Patrick Vieira and Palace fans alike will feel content with James Tomkins, partially because they will not want to rush Joachim Andersen back too quickly. With the risk of him getting injured again with a hamstring injury, Tomkins will hold the centre-back spot for much of the Christmas period.
Due to a reduced passing range from defence, Palace will need to compensate for this in midfield. It was clear to see in the game against Aston Villa that the midfield lacked creativity going forward, with Kouyate and Milivojevic struggling to drive the play forward.
Fans are calling for Will Hughes to make his debut for the Eagles to fill the void left by James McArthur's injury. He has a mix of defensive ability as well as being able to pick a pass, and with a disappointing showing in midfield previously, Hughes will be eyeing up a spot in the team.
With Leeds looking like a vulnerable team at times this season, a strong squad selection will be vital to get a result at Elland Road. Expect to see a reshuffle of a couple of positions in the starting 11, and a hungry Palace side looking to bounce back from a disappointing loss.