 News broke out that two of 2017's Grand Slam champions will join the blockbuster field at the Brisbane International during the first week of the 2018 season as both Garbiñe Muguruza and Sloane Stephens look to start the year in the best possible way in Brisbane.
Star power in Brisbane
The opening event of the year has always welcomed an impressive field, attracting star players like Maria Sharapova, Simona Halep, Victoria Azarenka, Angelique Kerber, Karolina Pliskova and many more elite players in the recent years. Currently, only Pliskova and Ashleigh Barty are confirmed for the 2018 edition of the tournament.
However, when two Grand Slam champions are participating in the same tournament, it will definitely be lit. Muguruza is a two-time Major champion and has been ranked as the world number one earlier in the year, while Stephens made an incredible comeback from her foot injury by rising from 934 to 17 in the rankings within just a month back in August.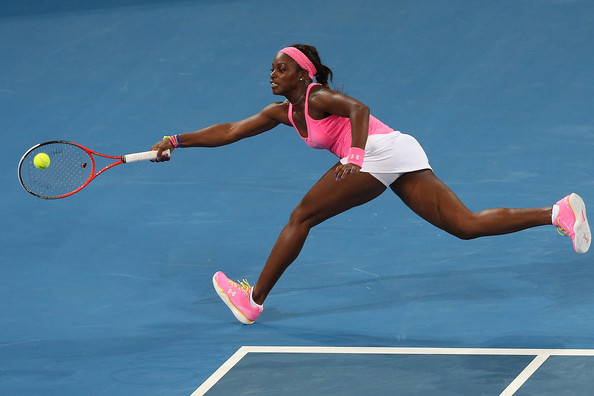 Previous appearances in Brisbane
Muguruza ended the year with a Round Robin exit at the WTA Finals, but she would be looking for a great start to a new year in Brisbane. The Spaniard's debut appearance in this event came back in 2016, where she had to retire in her opening round match due to an ankle injury against Varvara Lepchenko.
The former world number one also returned to Brisbane this year, and this time, she managed to claim some incredible wins as she started her campaign with a tough 7-5, 6-7, 7-5 win over local favorite Samantha Stosur, silencing the home crowd. The Spaniard followed it up with another thrilling win over Daria Kasatkina, triumphing with a 7-5, 3-6, 7-6 scoreline having saved a match point along the way. Muguruza finally had her first straight-set win as she impressively defeated fellow top-10 player Svetlana Kuznetsova in the quarterfinals before retiring against Alize Cornet in the last four due to an injury.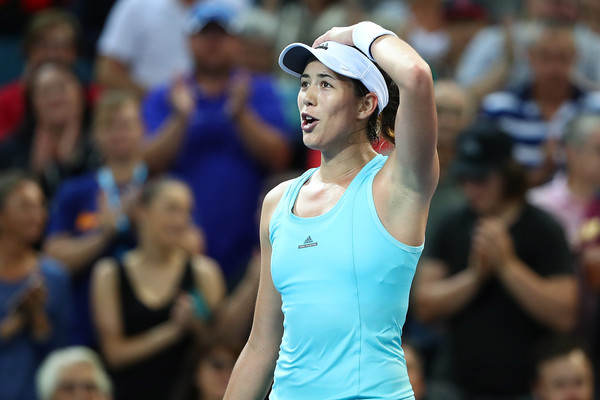 Stephens made her only appearance in Brisbane thus far in 2013 when she had a fairly successful debut. She ousted Dominika Cibulkova and Sofia Arvidsson but eventually fell to Serena Williams in the quarterfinals despite putting up a tough fight.
Both players happy to start 2018 in Brisbane
Muguruza will be making her third consecutive appearance in Brisbane, and she would like to go further than last year as she is "looking forward to returning to Brisbane this summer." The Wimbledon champion added on, "Brisbane was the start of a successful season for me in 2017 and it was an easy decision to play again next year." Certainly, it provided her with the momentum at the start of the year which saw her reach the second week of all Grand Slams.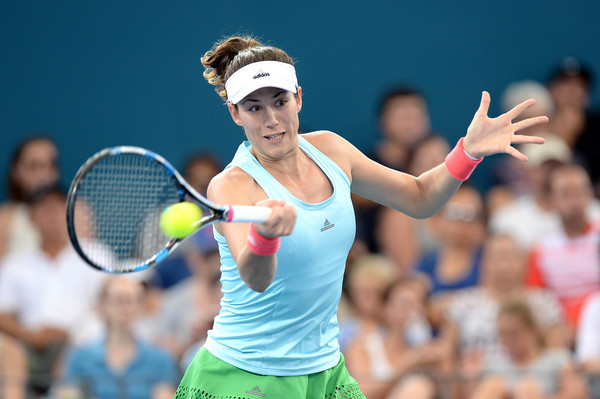 Likewise, Stephens also had similar thoughts, stating that she was "really excited to be coming to Brisbane this summer" and "heard such wonderful things about the tournament and the city." Stephens, winning her maiden Slam title at the US Open this year, further mentioned, "As players you are always looking to play events that prepare you for the big stage – the Grand Slams – and I've heard Brisbane is the perfect preparation for Melbourne."
The tournament director Geoff Quinlan has also openly expressed his delight of being able to welcome Muguruza and Stephens into the event. "Garbine and Sloane are both incredibly exciting players who will thrill fans in Brisbane with their brilliant shot-making. Muguruza rose to world No.1 this year and is such a consistent player on the women's tour, while Stephens' story is nothing short of incredible; going from considering giving the game away to becoming a Grand Slam champion in the space of six months."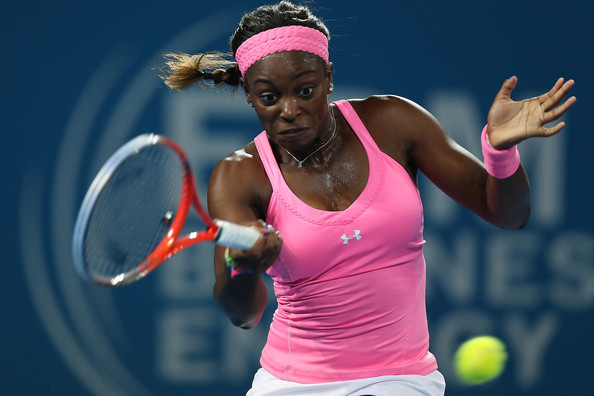 The main draw of the 2018 Brisbane International would begin on the 1st of January, with the qualifying draw taking place during the last days of 2017. Andy Murray, Nick Kyrgios, Grigor Dimitrov and Rafael Nadal are only the players confirmed on the men's side of the event.