 It's almost time. The big kick-off for the 2016-17 UEFA Women's Champions League is just around the corner, with the knockout stage to begin in midweek.
After the thrills and spills of last term, the growth of the game since, and the emergence of some top young talents in the process, it promises to be the tournament's most exciting edition yet.
So as Olympique Lyonnais head out to retain their crown, as the likes of VfL Wolfsburg, Bayern Munich and FC Rosengård try to wrestle it from their grasp, while the smaller names look to make their mark, we at VAVEL UK have given our opinions ahead of what promises to be a thrilling eight months.
The front-runner - Who brings with them all the expectation?
Ameé Ruszkai: Lyon have to be the front-runners, again. The strength in depth they have is ridiculous, but I think they'll be pushed close yet again by Wolfsburg, who also have an embarrassment of riches to boast.
Sophie Lawson: It would impossible not to say Lyon. Arguably the best women's team in the world, they have the ability to sweep any team, no matter how accomplished, aside. Strength in depth and a bounty of talent, it would take a very special team and two very bad days at the office to take them out of the competition.
Tim Oliver: I think a French or German side will win the tournament (yawn). I'm torn between Wolfsburg and Lyon, and I'm going to go for Lyon because I want Chelsea to reach the latter stages.
Katja Kragelund: It's hard to see anyone but Lyon as front-runners after they won it last year. They have lost three important players in Lotta Schelin, Amandine Henry and Louisa Necib, but have also added numerous world class players that strengthens the overall squad. Gerard Precheur also showed that he is very capable manager tactically, which is something they have perhaps lacked a bit earlier.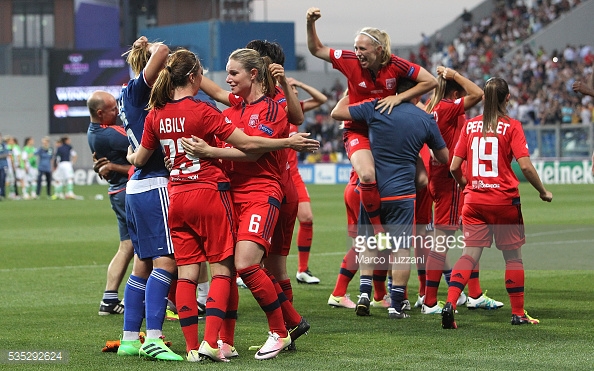 The dark horse - Who can spring a surprise?
AR: I think this year could be when we see an English side have a real good go at this competition again. Manchester City have been exceptional from start to finish in the FAWSL, taking the crown comfortably from Chelsea before completing the domestic double. The Blues from South London pushed a strong Wolfsburg side last year, which suggests that these significantly stronger Sky Blues from Greater Manchester can do well in Europe. They're confident, playing well, and have a favourable tie against Zvezda Perm to start - while other potential dark horses have tricker opponents, on paper.
SL: There are a number of less favoured teams, certainly ones less well known to most in England, who could navigate the early rounds but would come unstuck against some of the giants of Europe. Everyone knows about Wolfsburg, Rosengård, Bayern Munich and Lillestrøm, but for me, the potential dark horses are Athletic Club [Bilbao]. Having won last season's Primera División by one point, dropping 12 points throughout the 30 game season, Bilbao blew teams away. Second to FC Barcelona in terms of games won as well as goals scored and conceded, Bilbao found a solid rhythm in the league, consistently one of the best in Spain for years it all came together to Athletic Club at the right time last year. If they can carry that sterling league form into the UWCL then they're sure to raise some eyebrows.
TO: I think Athletic Club could go far. It was highly impressive that they won the Primera Division, and they've got a great home record.
KK: That's hard to say. A team like Rosengård could be considered the dark horse even if they are part of the elite. They have yet to take that final step, but in their defence, in the last three seasons they have been knocked out by Wolfsburg twice and 1. FFC Frankfurt once. The last two years it has been on aggregate. They look strong this year, and have a squad that have played together for some time now, while having added quality in the form of Ella Masar and Schelin. They haven't lost a game in the league this year, but two draws means they are second after Linköpings FC.
The underachievers - Which big name will crumble under the pressure?
AR: A number of close round of 32 ties makes this a tricky question to answer. I think it could be a difficult tournament for Paris Saint-Germain. Having lost a number of players and brought in a new coach, they are still settling in and Lillestrøm will be a very tough opponent. The Norwegian side are flying, and will be more than confident of eliminating such a huge name. They are sure to be up for the tie too having just lost to Frankfurt on penalties last term - a defeat, albeit, in which they showed that they thrive in the big games.
SL: With a wealth of talent in the PSG team and some faces very familiar to the French national team, it's an outlandish claim but I can see the Parisians falling at an early hurdle. If they get it wrong in Lillestrøm they could be heading for the earliest possible exit. The road to the final is fraught with danger and PSG have the look of a team that could easily become unstuck.
TO: Well, by definition it will either be Chelsea or Wolfsburg as they meet in the Round of 32. I'm going to also go for Rosengard. I think Breidablik could cause an upset. Their squad has a few key players from the Iceland team, and Fannidis Frðriksdóttir is a dangerous threat down the left.
KK: Easy to say either Wolfsburg or Chelsea since they are meeting in the round of 32, but that would be unfair. I'll say PSG. They have a hard round of 32 match-up against LSK, which the Norwegians could win. They have also lost many players, and the new players might need time to integrate. Their head coach is also new.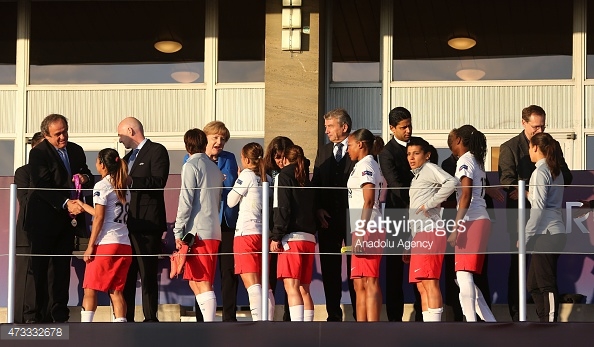 The surprise package - Who will upset the odds?
AR: Having already talked about Man City and how I think they could do, I'll go for Barcelona here. It seems strange to dub them as a potential surprise package, but this year they seem to have been written off after the success of Athletic Club. However, the wealth of talent they boast cannot be diminished - with many of their team having played a huge role in Spain's 100 per cent qualifying record for Euro 2017 recently. They also have fantastic experience on the European stage and, while everyone watches on to see what their fellow Spaniards can do in this competition, I think Barca could enjoy a particularly impressive run to the latter stages.
SL: Calling the Italian champions a small team seems like a stretch of the imagination, but Serie A still has the look of a developing league and most teams will appear small in comparison in Lyon and Wolfsburg. With the likes of Daniela Sabatino, Cristiana Girelli and Barbara Bonansea in their ranks, Brescia will never want for goals. With a team that plays as one instead of 11 individuals, Le Leonesse will be a match for most of the teams in the competition and are certainly capable of causing an upset or two.
TO: This is optimistic by miles, but since I focus on Scottish football I will go for Hibernian. I think people expect them to lose heavily, so even if they lose by a couple of goals they would have caused a surprise. It all depends how they react to a European night at Easter Road.
KK: It depends on the later draws, but Brøndby could be a good contender. They reached the semi-final a few years ago and have looked strong in the initial stages of the Danish league. Their players have more experience on the European stage, which can only be a benefit.
The best of the Brits - Who from the UK will be the last standing?
AR: Man City. They've taken WSL 1 by storm this year and will look to continue that in Europe. Their title win was not a huge surprise, but the sheer ease of it was. The way they have dispatched of their closest rivals - Chelsea and Arsenal - in 2016 has been spectacular, with Nick Cushing's tactics, the team's craving of goals and a tight-knit, high quality squad, they look set for a strong debut in this competition.
SL: Neither the 2015 champions, Chelsea, nor current champions, Manchester City, have reached their best this year and could be in for a rude awakening in the UWCL. On paper, both squads have the players to hurt teams but, comparing the two side-by-side, Man City are the team that should be able to adapt to the pace of European football better. Most in the City squad will have had no prior experience of Champions League football – unlike Chelsea – but are more likely to be able to assert themselves into games.
TO: My head says Man City, but let's go for a Scottish team. Glasgow City. They have good depth, and experience of European nights. I think they could beat Eskilstuna United - and could get to the quarters if they avoid the top sides in the Round of 16.
KK: Man City. Granted, I'm not the biggest expert on British teams, but City seems to be the strongest of them. Their weakness could end up being that they lack the European experience.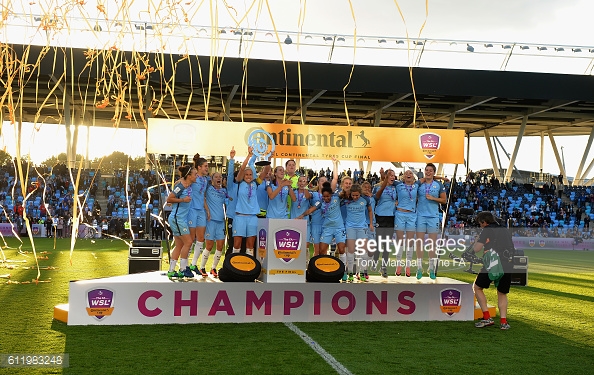 Goals, goals, goals - Who will take home the Golden Boot?
AR: I don't think anyone can really look past Ada Hegerberg for this. There are some top, top strikers in other teams, but the expectation that Lyon will at least reach the very latter stages of the competition - if not win it - means that she looks set to take home the prize with the amount of games to be played.
SL: The UWCL's terrified, Ada Hegerberg's on fire. Top goal-scorer last year, always guaranteed healthy service, there's no stopping the Norwegian dynamo when she's in full flow. Like Lyon, she is my favourite to win back-to-back accolades.
TO: Jane Ross. The Scotland star is in great form, and if City go far, she could score a few.
KK: Ada Hegerberg. The obvious choice really. However, if LSK can overcome PSG, then Isabell Herlovsen could also be a candidate.
Time to shine - Who will be the competition's breakout star?
AR: Caroline Graham Hansen has had awful luck with injuries recently. Having just recovered from a long lay-off though, she hit the back of the net for Norway against Kazakhstan in Euro qualifying and is now looking to get back amongst the goals for Wolfsburg. Fans of the Wolves recognise her importance to the team, but this season could be the one where she really proves it to those on the outside. Another player in with a shout of establishing herself on the bigger stage is Izzy Christiansen. The young central midfielder makes Man City tick and, while Toni Duggan and Ross are those known for putting the ball in the back of the net, it's usually thanks to Christiansen's great work. She likes to get amongst the goals herself too and the lively, inventive England international will be raring to go in the Champions League.
SL: Despite a glut of goals for Holland at various youth levels, Jill Roord has yet to fully make her mark for the Oranje. As top goal-scorer in last season's Eredivisie, many around the Netherlands will already be well aware of Roord's capabilities and at just 19, if FC Twente can go deep in the competition it will surely be a springboard for Roord. Meanwhile, having made the off-season switch from Brescia to Verona, Paige Williams' Italian flirtation is far from over. Only getting better and better in Italy, the defender's tactical ability is still on the rise. Still just 21 and yet to make her bow for the England seniors, Williams is perfectly poised to break into the international stage, for football fans home and away to argue her case as one of the best English left-backs.
TO: There are a few players to look out for in Scotland. Glasgow City have Keeva Keenan, a versatile defender with a superb long-throw. Erin Cuthbert continues to impress and Savannah McCarthy is a modern attacking centre-back. Hibernian have Abigail Harrison, the forward who continues to make great strides - and could feature in next year's Euros. Another Hibs' player who could do well is Rachel McLauchlan, who can play at right-back, as well as on the right-wing.
KK: Jill Roord. The 19-year-old Twente player has been one of the most promising players in European football for a few years now, and continues to impress. For some reason she isn't called up to the senior team regularly, but she continuously stands out for Twente, and despite being 19, is probably their biggest star.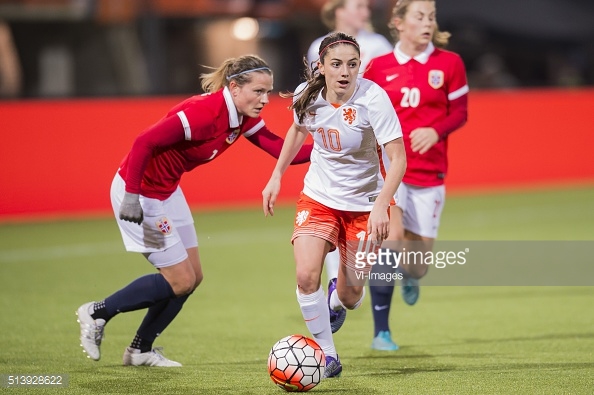 The big one - What will be the pick of the round of 32 ties?
AR: I'm really intrigued to see how Avaldsnes - Lyon goes. The game plan from the Norwegians will be an interesting talking point in the build-up, as Lyon have been frustrated in the past in this competition. Avaldsnes have attacking quality to catch them out too, and so it could be an engrossing battle.
SL: With everyone licking their lips at the Chelsea-Wolfsburg rematch, I'd argue that LSK-PSG is the stand-out. Well established in Norway, LSK have yet to make their mark in Europe and will go guns blazing into the tie. PSG are similarly well set up, with a strong and competitive team and likewise won't be willing to give their opposition an inch. With the level of competition, it could be a quarter or even a semi-final and is the one to watch.
TO: Hibernian - Bayern (out of the Scottish ties). It will be a great test to see how the Scots cope with pressure they aren't used to. And of course Chelsea vs Wolfsburg will be a classic from a neutral perspective - though it is frustrating that Chelsea have such a tricky tie and may not get a proper go at the competition.
KK: Wolfsburg-Chelsea would be the obvious answer, but I think Fortuna Hjørring-Athletic could be the game to see. In my opinion, it is two teams that are very even, and both want to attack. LSK-PSG could also be very interesting.