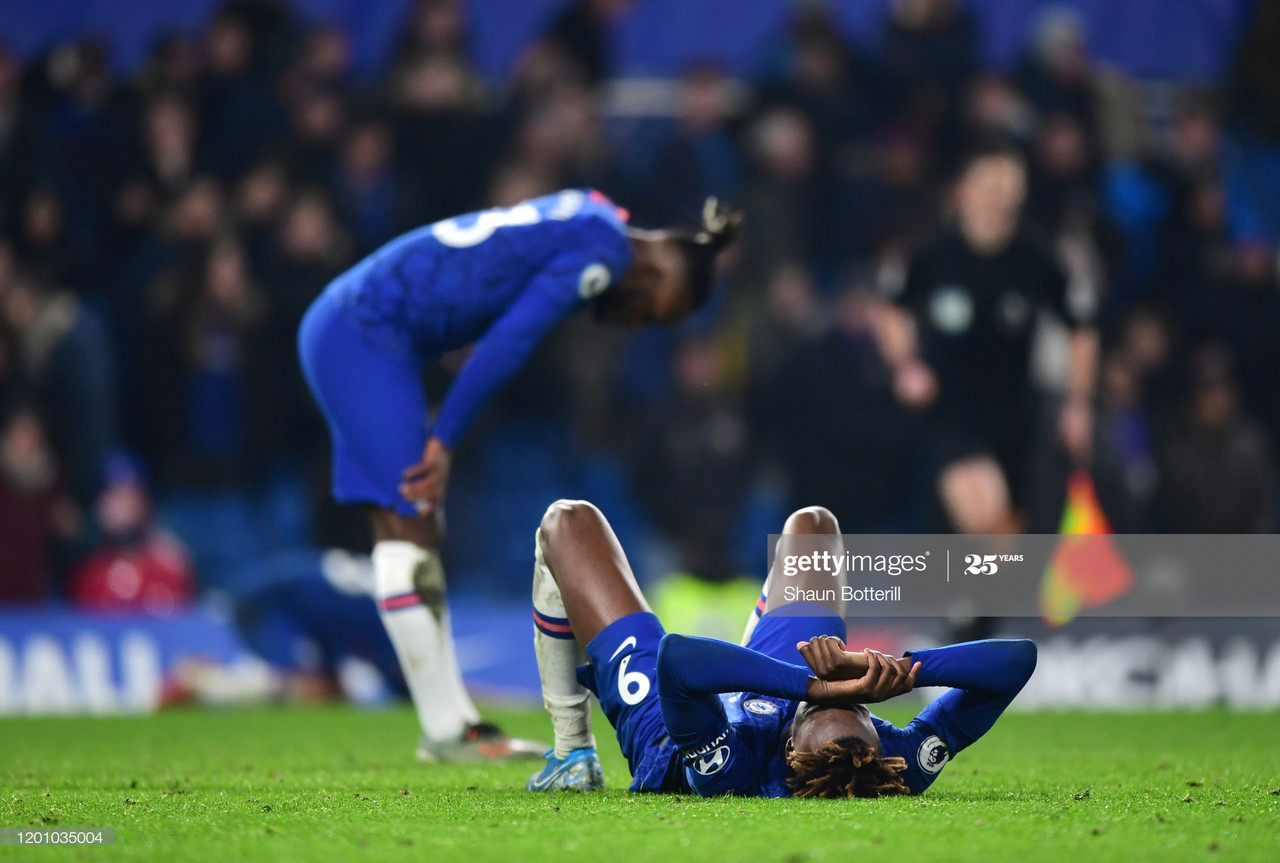 Tammy Abraham revealed the challenges he faced combatting racism in the early stages of his Chelsea career.
Chelsea's number nine has been in fine form this season scoring 13 Premier League goals, ahead of the likes of England Captain Harry Kane, but it has not been smooth sailing.
The 22-year-old English hitman struggled to hit the floor running and failed to score inside the opening pair of Premier League fixtures.
Abraham revealed self-doubt began to creep into his mind as he disclosed the battles, he faced coping with racist comments online.
'In my head I was wondering if it was all worth it'
Abraham spent the 2018/19 season on loan at Aston Villa excelling by scoring 26 goals in 40 games alongside Blues legend, John Terry.
The Blues frontman surpassed any expectations showcasing his sheer quality and eye for goal at Villa Park.
Abraham proved he was the man to spearhead Chelsea at Stamford Bridge the following season, however, the Englishman began to doubt himself amid ever-mounting pressure.
"I was doing well on my loans but when I came back to Chelsea," Abraham told the Official Chelsea website. "It just wasn't working – I couldn't get my first goal; I couldn't do anything.
"In my head I was wondering if it was worth all the stress because I was getting abused on Twitter, a lot of racist comments, people saying I wasn't good enough to be playing for Chelsea. It was the biggest down in anything I've done in football.
"In my head, I knew that if I didn't score then it could be my last starting chance gone," he claimed in regard to the build-up to 'that' game at Carrow Road. "When I scored, the emotions just got to me. I ran over to the manager and I was thinking 'I've just scored my first goal for Chelsea!
"That's when the confidence started to come back. I scored the winner in that game as well so from there the confidence came back gradually. The Chelsea fans started to believe in me, and I could kick on.
"As a striker, you need to believe in yourself and have that confidence. Being Chelsea's number nine, you've got big boots to fill so I need to believe that I'm the man, that I can score and do well for the team. You need that feeling going into every game."
'I didn't take the chances I did get'
Prior to his successful stint at Aston Villa, the South-East London born striker spent the 2017/18 season on loan at Swansea City. A shot at leading the line on the biggest stage in English football.
Abraham's dream did not quite come to fruition and insisted he lost a lot of confidence having felt he had not taken his opportunity.
"When I was at Swansea, I had very few chances but if I didn't take them, I knew that was it. That's my only chance and I didn't take it. It was hard to take. That season I lost a lot of confidence; I was beating myself up a lot.
"It was my first Premier League experience and it was tough. We started off playing well and scoring goals but then it got to a stage where there was a lack of chances, we weren't playing well, losing a lot of games.
"That was something I had to learn about really quick because it was so different from playing for the Chelsea youth teams."