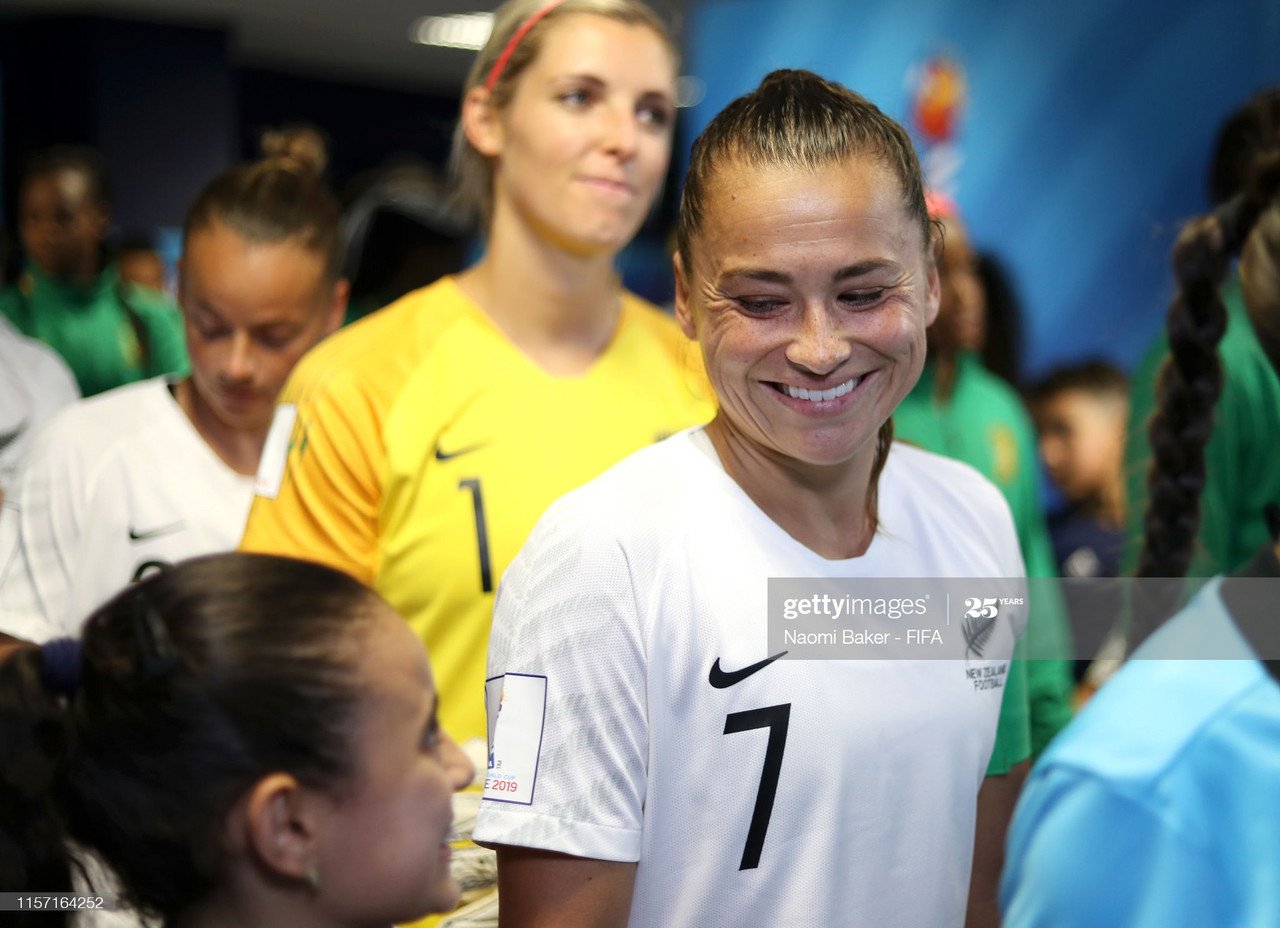 For those of us that are football fans, supporters, lovers of the game; we are spoiled for choice - with many outstanding players to watch. However, only a few stand out.
One of them is Alexandra 'Ali' Riley. Not only is she a professional football player who has played in America, Sweden, England and Germany, she also wears the armband and captains the national team of New Zealand.
Riley is a certified health coach, and also runs her '@love2eat2love' baking blog. Last but not least, she hosts a podcast of her own, 'Girls with balls', where she interviews her footballing colleagues, letting us into their lives in ways we would never be if it wasn't for Riley.
Despite being born in Los Angeles, Riley plays for the New Zealand national team. Born to an American mother and a Kiwi father, she made the decision to feature internationally for the Ferns back in 2007 and has appeared over 130 times since.
A look-back

Riley started her football career with The Westside Breakers, a club in Los Angeles, now called LA Breakers FC, and moved on to Stanford University to play there. In 2012 Riley ended up in Sweden, and from there this story begins. Because in 2020 she is back here again – this time on a loan, from Orlando Pride to FC Rosengård, the Swedish giants, who Riley has three league titles with from her first time around here, between 2012 and 2018:
"It feels unbelievable to be back here, in Sweden and FC Rosengård. I've always wanted to come back here, and I could never have imagined it would happen under these circumstances. Now that it has, I'm so grateful to both Orlando Pride and Rosengård for making this a reality. To be able to play football again, to train, to be a part of a team again – it's all a dream come true." Riley says.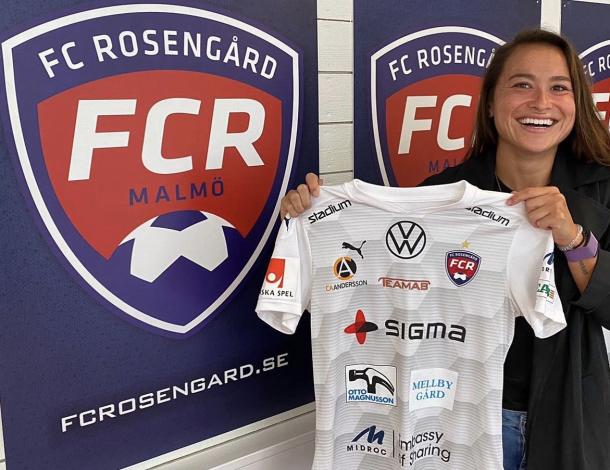 She left Rosengård in the summer of 2018 when she signed for Chelsea FC and left Sweden to join the Blues. One year later, she left London to try out life as a professional footballer in the Frauen Bundesliga with FC Bayern München. Her time in Munich might appear to be short, but when Riley got an offer and a possibility to sign for Orlando Pride ahead of 2020, she took it. And then the COVID-19 pandemic struck, and the world stopped turning for a while.
"I've been stressed about this situation in more than one way. First, for not being able to play the game I love, then because of the situation in the US regarding the coronavirus. I wasn't even sure how I was going to react and behave when I got to Sweden. I didn't know if I would dare to go out here or not but coming here felt nice, and I feel safe." Riley explains.
"Even though you can tell that there are different realities for people all over the world with the situation going on right now, I feel grateful to be able to feel safe here right now. I think we have all learnt a lot from this already, but I for one have learnt that it is just essential to feel secure and happy both mentally and physically when we are facing tough times in life."

Riley hopes that she will be able to contribute to the Damallsvenskan title holders FC Rosengård with her experience:
"Hopefully I can contribute to the team with the experience I've gathered over the years. I've been learning a lot about myself as a player in the past years. To train and play with some of the best players in the world has improved my performance and development."
"I've been under pressure, both from pushing myself hard and from others, coaches and players around me. I know what it feels like to play and to sit on the bench. Now, back in Rosengård, I will fight, and if I get the chance, I will show everybody that I deserve to be here."
"This chance that I've been given after everything that has been means a lot to me. I will do everything in my power to stay positive and to give everything I've got to my team every day."

It's not hard to hear Riley's passion for football when speaking to her. She doesn't take anything for granted, and it's clear that she appreciates how the game has developed over the years. Both in the way of how it's played and the opportunities are given to players due to where the game is heading.
Riley admires her colleagues and friends who have been performing at the highest level:
"The ones that inspire me the most are those that have played the game for many years. They have been through a lot to reach this point, being able to do what they love the most and focus 100% on their football now that they can. Look at Erin McCleod for example; she has been injured from time to time, but still, she is one of the best.
"As footballers, I feel like we finally get the attention we deserve now, that makes me want to keep going."

It's impossible not to want to talk to Riley about the fact that New Zealand, along with Australia, have been chosen to host the 2023 WWC:
"I don't know what I would have done if we hadn't been granted to host the WWC. It was such a relief to get this massive news during these hard times that have been this year. Still, I didn't dare to hope that the dream could come true and be a reality.
"It was a great tournament last year in France. For women, it was a vast improvement, but I'd like to see this as an opportunity to make it even better!"
For young girls who grow up in New Zealand and want to play football professionally, this World Cup tournament can be a gamechanger. There is still no professional league for women footballers in the country. That makes the game's situation for women in the country very fragile and unclear.
Riley speaks plainly about what she would like to happen in New Zealand after the next World Cup tournament is finished:
"This is a chance for us to move forward with women's football in New Zealand, and it's an opportunity for us to do to it together. I will do everything I can in the upcoming three years so that the experience people will have when they come to visit New Zealand for the tournament will be the best possible."
"We can't host a World Cup and then go back to what it was before. There are a lot of young players, not just in New Zealand, but all over the world, that we need to inspire and help for the future. Now the question is; What is New Zealand going to do about that? It's our responsibility to have an answer for them, if not before the World Cup, then after."
When asked whether she will play at the World Cup, Riley gives a simple answer: "Definitely."