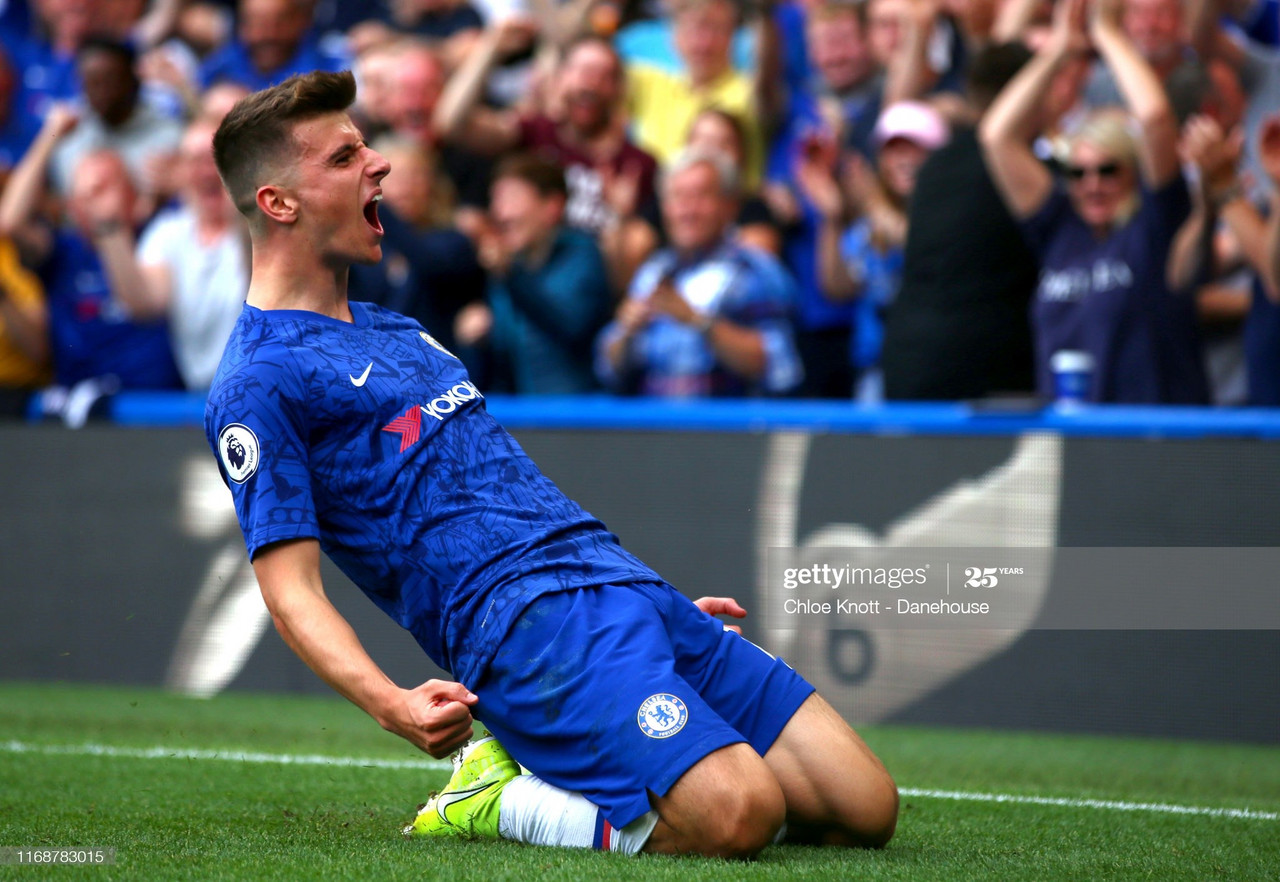 With the completion of the 2019/20 Premier League season, focus shifts to the annual player of the season awards.
Despite many pundits' predictions, Chelsea defied the odds and managed to secure 4th place in the league - securing a chance for Champions League football to return to Stamford Bridge ahead of the 2020/21 season - despite a transfer ban that only allowed The Blues to become active in the January transfer window.
The ban proved to be a blessing in disguise, with new boss Frank Lampard turning to youth players to lead the charge into a relatively new direction for the club. A club who usually rely on both big-name transfers as well as big-name managers to lead the club to glory.
One of the stand out performers from the batch of youth players returning to the club from loan spells was Mason Mount. The England International worked under Lampard during his loan spell with Derby County, where he was taken under the wing of the clubs' all-time top scorer, and arguably best ever midfielder. Mount took to Premier League football like a duck to water, impressing fans and pundits alike.
Were his performances enough to earn him the recognition of being Chelsea's player of the season for the 19/20 campaign?
The return of an English goal scoring attacking midfielder
Mount started the campaign strongly, impressing during a bitterly disappointing opening day defeat away to Manchester United and later opened his Premier League account by netting his first goal against Leicester City a week later.
Naturally, as his performances continued to impress, and given how quickly he adapted to the fast-paced nature of England's top flight, comparisons to his manager and mentor began to surface. The young attacking midfielder would finish the season with 7 goals and 5 assists – not bad numbers for a debut campaign.
Versatility and consistency - A managers dream
During a campaign that saw even the most reliable of players suffering severe dips in form, Mount found himself producing consistent performances – despite playing a variety of positions and roles.
He found himself playing as an attacking midfielder in behind Tammy Abraham, as a central midfielder in a 3 alongside Matteo Kovacic with either Jorginho or N'Golo Kante in a defensive role, and even as a left or right sided winger. The bulk of his goals (4) coming from his preferred attacking midfield role. However, Mount was still able to affect games regardless of his position as his high work rate and natural talent allow the midfielder to be both consistent and versatile – a trait that may come in handy as Frank Lampard looks to solve his selection headache for the new campaign with the likes of Hakim Ziyech and Timo Werner arriving so far in the summer, with reports suggesting that Germany ace Kai Havertz could be making his way to the Bridge as well.
The numbers to back up his hype
The 21-year-old finished the season with an impressive number of both offensive and defensive stats that back up claims of his overall impact on the team's performance as a whole.
Attacking contributions
Keeping hold of the ball and converting defence into attack is a key feature of Chelsea's style of play. With over 1241 completed passes, combined with an average pass success rate of 85.7% according to WhoScored, it is easy to see why Mount became the first academy graduate in the clubs history to make his first-team debut and complete 50 appearances in the same season. Contributing 7 goals and 5 assists, the midfielder also found himself creating 8 additional clear goal-scoring chances whilst completing 26 accurate through balls. The midfielder also managed to complete over 126 crosses during the campaign.
Defensive contributions
Despite his more attacking roles, the hardworking midfielder still put in a strong defensive shift for the club. Completing 37 tackles with a tackle success rate of 46% may not sound like much, but for an attacking player it is admirable to say the least. Showing his versatility in defensive positions, Mount managed to block over 28 shots and intercept the ball from opponents 16 times – adding 18 clearances out of danger for an overall satisfactory defensive contribution from an attacking midfielder. Furthermore, adding over 125 duels won as well as 40 successfully won 50/50 challenges show that Mount is not scared to put his neck on the line when the situation calls for it.
Contender? Yes.
It would be incredibly difficult to overlook Mason Mount for the player of the season, with his manager and pundits alike stating that he will only continue to get better and better as time goes by. If not this season, expect to see Mount winning his fair share of these awards in the near future.