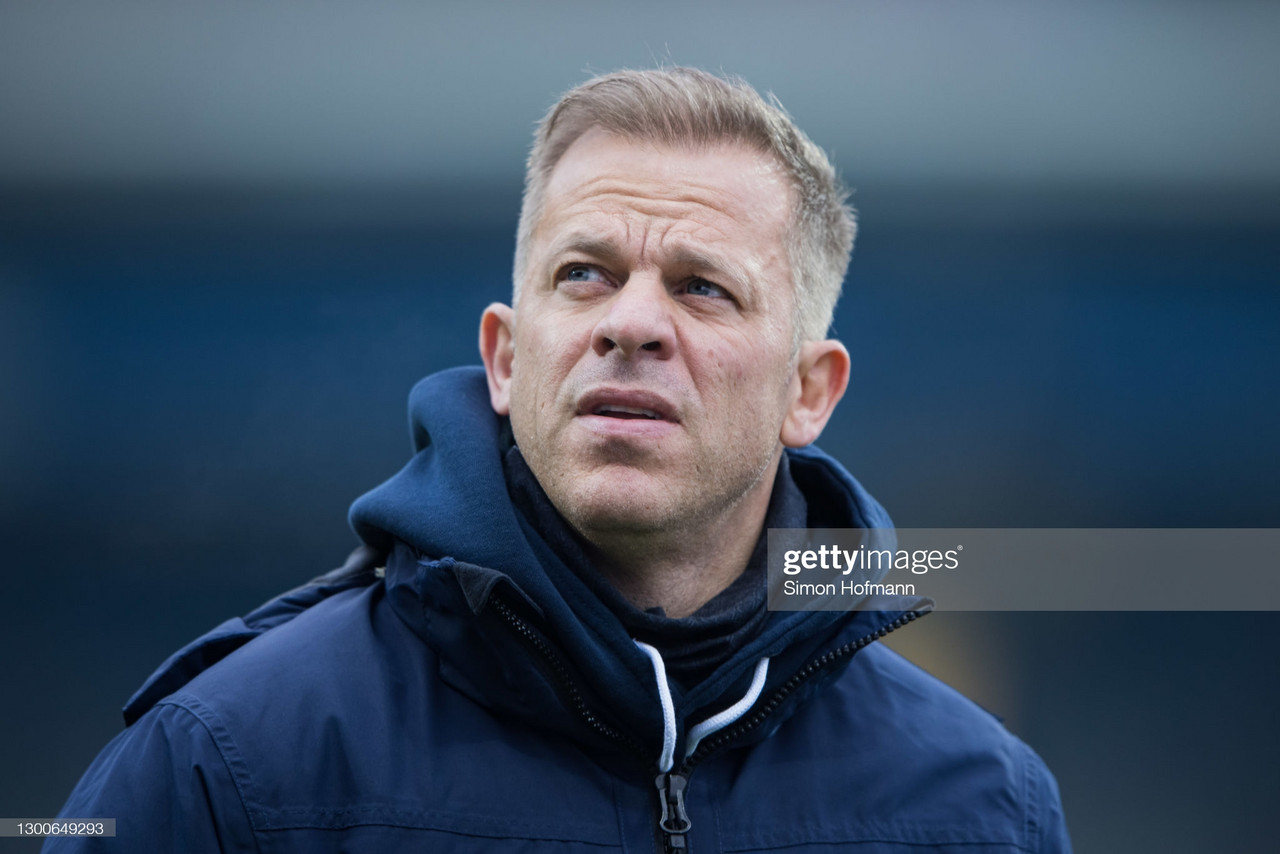 Werder Bremen have found their new manager, as Die Werderaner announced the hiring of Markus Anfang on Tuesday.
Following the sacking of former boss Florian Kohfeldt before the final game of the season and Thomas Schaaf's short spell as interim head coach, the club were left with a vacancy at the position.
They've filled it with the aforementioned Anfang, who will now be responsible for bringing Bundesliga football back to the Wohninvest Weserstadion.
Who is Markus Anfang?
Markus Anfang isn't a name that many will be familiar with.
A former professional player, he had a solid yet unspectacular career, plying his trade in Germany and Austria. Like many others, he decided to transition into management following his retirement, starting at SC Kapellen-Erft.
Anfang did well there, which led to him joining Bayer Leverkusen to coach some of their youth sides, and he even won the U-17 Bundesliga during his time with them.
He returned to first team football in the summer of 2016, and the German has been at three different teams since. First at Holstein Kiel, two relatively successful years there got him the job at Köln, but that spell ended strangely as he was sacked before the end of the season despite being in 1st place in the 2. Bundesliga.
After spending more than a year away from the sport, Anfang took charge of Darmstadt ahead of this past campaign, and he guided them to a respectable 7th place finish in the second division.
He's back on the move, though, joining Bremen as mentioned earlier. He is still at the same level due to their relegation, of course, but he'll certainly be at a bigger and more historic club. Will he be able to handle the pressure of it all and get them back into the top-flight? Only time will tell.
What this means
This acquisition is a smart one and a risky one for Bremen at the same time.
On the one hand, it's nice to see the club not just settle for a big-name manager who wouldn't have actually been the right fit. There were rumors linking them to Miroslav Klose, which made sense considering how legendary of a player he was and how teams just love to hire former icons nowadays. However, he likely would not have been ready for the job, which would have set him up for failure similar to that of Andrea Pirlo at Juventus and Mikel Arteta at Arsenal.
Die Werderaner also chose not to turn to an ageing coach who is more well-known, like Markus Gisdol or Uwe Neuhaus. While they might have more experience, they would be hirings for the short term. Their only goal would be to get the team promoted in their first season no matter what. If that didn't work, then there would be trouble.
However, there are still reasons to be concerned about Anfang's signing. His lack of experience could haunt Bremen, as he might just not know what to do when things go wrong. Then there's the fact that he's never stayed somewhere for more than two seasons, which is not the best sign considering the team's long-term aspirations.
All in all, it's clear that Bremen are preparing for the future with Anfang now in charge.
There's almost certainly going to be a lot of movement when it comes to the squad due to the team's relegation. Some of the players are just too good to be playing in the 2. Bundesliga, so they'll likely be sold to top-flight sides. They will have to be replaced, and even though there are some youngsters ready for their chance in the lineup, the club will still have to make signings.
That means that it might take some time for Die Werderaner to get going again. As much as fans want to see the team go straight back up with ease, the reality of the situation is that the road ahead is a tough one. The process is just beginning, and trying to rush through it will only make things harder.
However, that doesn't mean that Bremen can let expectations drop. They are too big to be playing in the 2. Bundesliga, and they should be aiming to return to the top-flight as soon as possible.
They've put their faith in Anfang, and he'll be looking to repay the favor by securing promotion at the first time of asking.