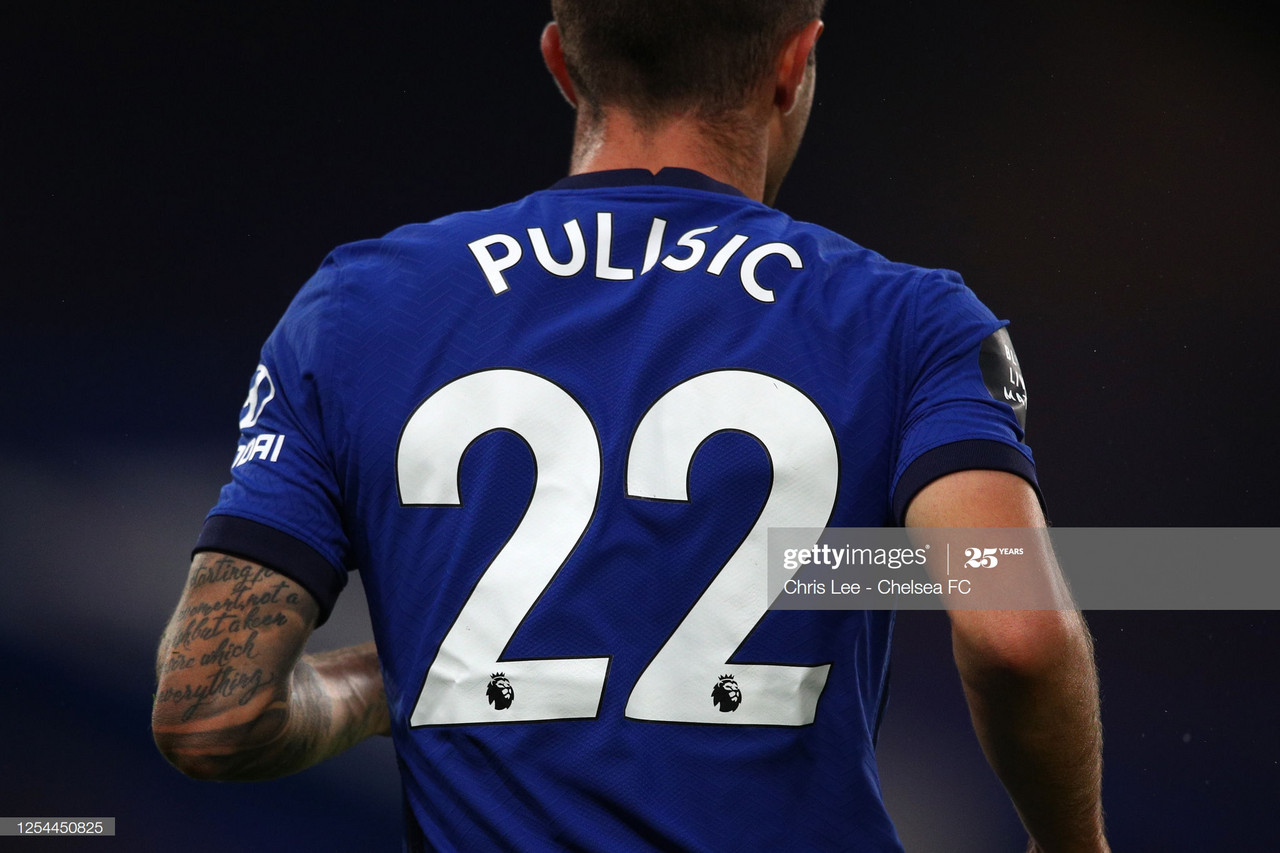 The Premier League restart has highlighted the quality of Christian Pulisic. 'Captain America' has been superb since the Aston Villa game, many have drawn comparisons to Chelsea legend Eden Hazard.
Pulisic has been unlucky with injuries all season but the winger has supplied eight goals and six assists already in his debut campaign. The £58million transfer from Borussia Dortmund initially raised eyebrows but the American is now showing why the price tag is worthy.
Hazard is considered one of the best players to play in the Premier League in recent years, the comparson will weigh heavy on the shoulders of Pulisic but he is determined to play his own game. The winger said after the Watford game that he is just 'trying to make himself a better player.'
Big shoes to fill
Frank Lampard has of course played with Hazard. The two won the Europa League together in 2013 during the Belgian's debut season. Pulisic has still got a shot at silverware in his opening campagin with Chelsea being in the F.A. Cup semi-final against Manchester United.
"Having played with Eden and seeing him to the club at a very young age, he is similar to Christian, he had special talent straight away of being able to receive the ball," Lampard said. "He had briliant balance, going able to go past players and he would draw a lot of players towards him to open up space. He was pretty unselfish in how he would make assists that way."
Lampard commented on the comparison between the Belgian and the American after he admitted: "Christian is possibly more direct in his style, he goes past players and runs off the ball.
"Eden would get the ball and take it past players a lot. I think with Christian, he has the real ability to break a line and run forward which is a great trait in the modern game.
"In terms of the comparison, why I stayed away from it the other night is because Eden has been here and done it and did it to an incredible level.
"Christian has it in his hands to make a real impact over a real period. The thing im so happy with now is when we are playing teams who are tough and we are finding it hard to break them down, he is taking responsibility to change that.
"I am incredibly happyy happy with Christian, it has been great to see his development and I am happy with that."
Defender's worst nightmare
Maybe the performances from the Chelsea number 22 have surprised a lot of people. Scoring against Villa, Manchester City and winning a penalty against Watford has meant Pulisic has been of the league's best performers post lockdown.
Lampard's cousin, Jamie Redknapp, has had his say on Pulisic and the comparisons with Hazard:
"There was a reason why why Etienne Capoue [Watford] sprinted 20 yards to confront Pulisic at Stamford Bridge. He was petrified of what Pulisic could do with the ball in the box, and he wound up giving away a clumsy penalty. That is the threat the American is carrying right now.
"This was a signing that Frank Lampard inherited when he became Chelsea boss in the summer, with the club having lost Eden Hazard. Now Pulisic is looking like he could be Lampard's most important player.
"Even his teammates have applauded the recent performances of Pulisic since the return of football. Ross Barkley stated his fellow squad member has 'been on fire'.
"He had a couple of niggles earlier in the season, and he didn't have much of a break last summer before he joined us.
"So, this break has done him the world of good. Since he came back he has been blazing. He has been scoring goals in training, and now he is doing it in matches.
"He is such a difficult player to defend against because he is so direct. He is so confident. He is always ready to try and take a player on. He is a real problem to defenders."
Chelsea travel across London to Crystal Palace tonight in the Premier League. Lampard's side are looking to build on the 3-0 win over Watford by securing maximum points. A win will take Chelsea one game closer to Champions League qualification with Man United only two points behind fourth.