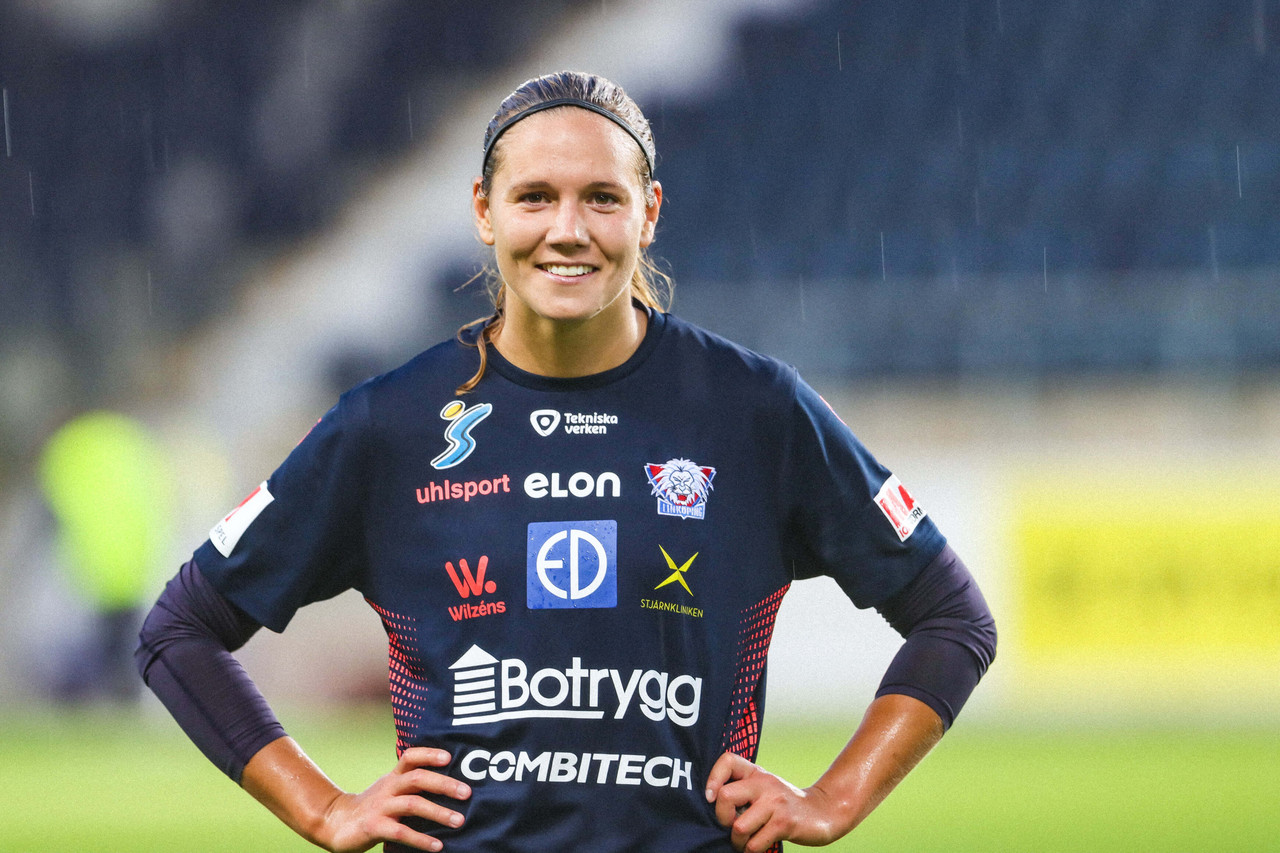 There are a handful of players in every team who stay within a club for several years and never seem to think about moving anywhere else. They often play essential parts in their teams, both on and off the pitch.
Emma Lennartsson joined Linköpings FC ahead of the 2013 season and has stayed since. This puts her alongside names such as Lena Goeßling, who joined Vfl Wolfsburg in 2013 and Kerys Harrop, who has just left Birmingham, after being with the club since she was nine years old. There are a number of other players in this category, such as Drew Spence, who has been loyal to Chelsea for over a decade, just like Jordan Nobbs with Arsenal. Add Maud Roetgering into that mix, who put pen to paper with FC Twente in 2009 and retired in 2020 - the meaning of Lennartsson's role in Linköpings FC might be put into a different light.
"What can I say? I like it here, and I love to play football with Linköpings FC." Lennartsson says when speaking about the fact that she has been loyal to the Swedish top-flight club since she joined them in 2013.
Spending many years at the same club, Lennartsson believes that it is a collective team spirit that helps a side to be successful:
"Team unity. That's the most crucial part of a group. To get players to unite and to work hard for each other. To make them want to work hard and to help each other out. It's all about how who the club and the coaches want to have in the team. What personalities that will suit within a group." Lennartsson says.
Linköpings FC are a club known for their ability to develop young, talented players and partner them with more experienced players.
"I've been in several different team setups during my time here. I've loved to play with footballers like Charlotte Rohlin (who played for Linköping between 2002-2015). She was the team's captain when I joined. She was so open, warm and welcoming to us who were younger. I really admired her a lot as a player, and I still admire her characteristics up until today."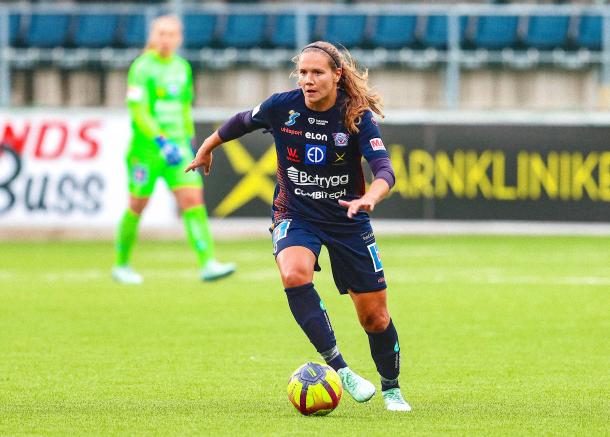 "I also admire players, who despite their knowledge of how good they are, take their time to teach others what they know about the game. Pernille Harder is a perfect example in that way. She hadn't had her break-through yet when I started to play here, but we all knew how good she was, and it's no secret that our play evolved around her a lot. Still, she always had the time to give other players feedback and encouraged them all the time."
From midfielder to defender
Lennartsson started her career as a midfielder, but since 2018, she has been playing as a defender for Linköping. Lennartsson has become a significant player for her team in the Swedish top flight, and even though she doesn't make much noise about herself outside the pitch - you can definitely notice her when she's not on it. Like with everything else in life, Lennartsson seems happy with her new role as a defender:
"I see myself as a stable defender who has always got my teammates' back. If there was something I would like to get better at for my own sake, it's to feel more relaxed with the ball at my feet. I wish I could feel calmer with no feelings of stress at all."
The defender obviously doesn't like to brag about her abilities, but being in the club for eight seasons straight has undoubtedly made an impact on the people around her:
"Emma is a fantastic person! She gives so much of herself, both to the team and to the club, and she takes a lot of responsibility both on and off the pitch. It has been great to see her develop as a player, how she has grown into her new role as a centre back from being a midfielder, at the highest professional level here in the Damallsvenskan." Olof Unogård says, head coach of Linköpings FC.
"Emma means a lot to the team. She's a true leader who helps the team out on the pitch with her way to keep us calm and focused. Off the pitch, I see her as an incredibly thoughtful and caring person. When I came here as an 18-year-old, she meant so much to me. She made me feel welcomed, and she really took great care of me. She still does." Norweigan international Frida Leonhardsen Maanum, who joined Linköpings FC in the middle of the season 2017, says.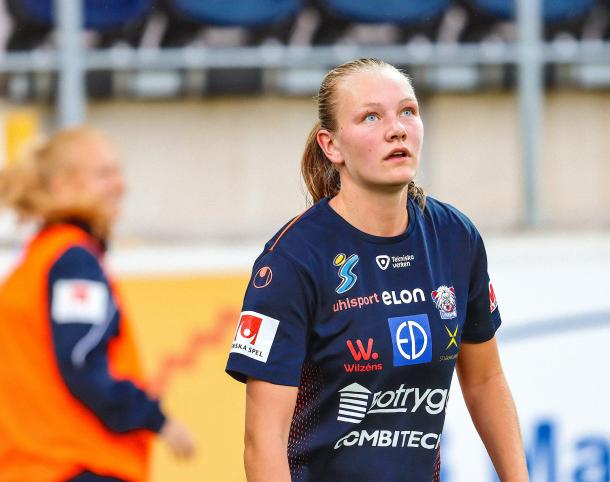 "Emma is a player who has stayed with this club for such a long time, who cares about us supporters, and who constantly develops as a player, she obviously has a special place in our hearts as supporters. With her, on the pitch, we feel safe, not least due to her true love for the club." Emma Holmquist says, a member of Lejonflocken (Linköping's official supporter's group).
Linköping had a tough season last year. Even though the team were tipped as title hopefuls, they didn't manage to fulfil the expectations when the league started up again after the break due to the World Cup. They ended up 5th in the table, and for this campaign, no one had expected them to be at the top of the table. Lennartsson, who has a lot of experience of being both tipped as a favourite and not, is not surprised about Linköping's flying start to the 2020 Damallsvenskan campaign:
"I think it was good for us that the start of the league was postponed due to the Covid-19 crisis. We have had time to come together as a team and have got the chance to get to know each other accurately. We have an outstanding squad this year, with a nice mix of experienced players and young talents. On a good day, I expect us to give every opponent, a fierce battle for the win and the three points at stake."
When asked about what she wants to be remembered for in her time in Linköping, when the time comes to quit or leave, Lennartsson's answer is:
"I want to be remembered as the player who never gave up. A player that fought hard all the time - both for myself and for my team."