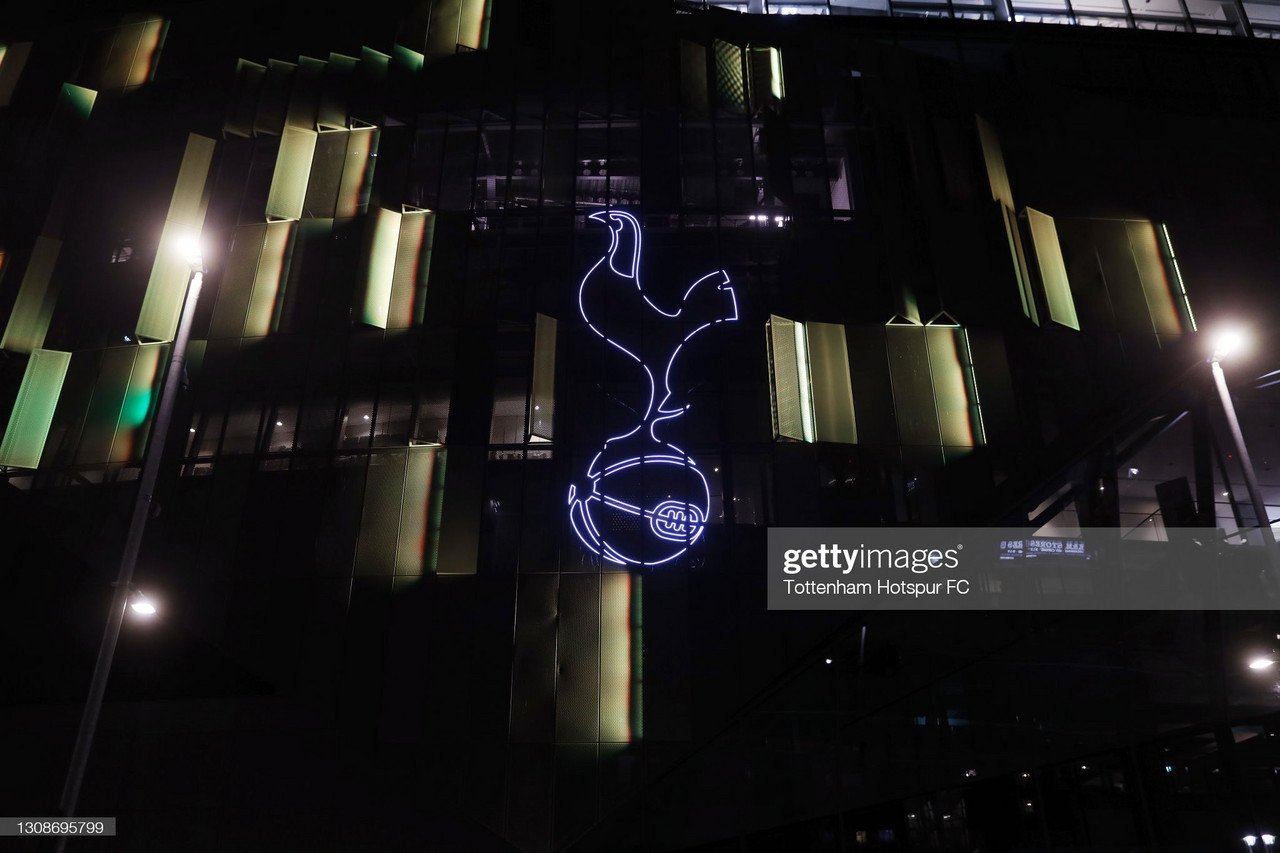 In 2019, former Tottenham Hotspur boss Mauricio Pochettino said in an interview with the BBC that "If you want to have a lovely house you need better furniture. It depends if you are going to spend money."
This quote has haunted the North-London club from the moment the words left the Argentinian's lips. Since then, Spurs have slowly descended into a spiral of mediocrity, in all competitions.
The possible glory that awaited them in the Champions League final in June 2019 has since disapparated into a cloud of smoke.
Under serial winner Jose Mourinho, Spurs are managing to replicate the same sort of form that saw the two-time Champions League winner's predecessor get the sack.
At the time of writing this, Spurs sit sixth in the Premier League, such is the close proximity of the competition this season; that there are at least 4 teams competing for the final position that guarantees football amongst the elite teams in Europe next season.
Furthermore, Spurs were embarrassingly dumped out of Europe's less prestigious competition, the Europa League recently. Perhaps the fact that they were dispatched by the competition's lowest-ranked remaining team, Dinamo Zagreb.
This proved the nail in the coffin for the Spurs faithful, as their hopes of ending their trophy drought lie solely on a Carabao Cup final against one of the best teams in Europe, Manchester City.
Therefore, it is looking likely that Spurs will have to undergo a rebuild this summer. Players are aging, contracts are expiring, and there are the inevitable 'deadwood' players that are surely going to be shown the door later in the year.
The question that we must consider then, is who needs to go, and who needs to be brought in, for Spurs to be considered a real threat both domestically and globally, once again.
🇦🇷Mauricio Pochettino:

😒"When you talk about Spurs, everyone says you have an amazing house but you need to put in the furniture."

😠"If you want to have a lovely house you need better furniture. It depends if you are going to spend money."#THFC #COYSpic.twitter.com/3IZzdYq4td

— Last Word On Spurs🎙 (@LastWordOnSpurs) March 18, 2021
Some players within the club may be fan favourites, and they do add some positive aspects to how Spurs play. However, it must be considered, whether they provide the level of quality that will elevate the club, back onto the levels of Chelsea, Manchester United, and Manchester City.
The versatile England international has played significant portions of his career in both centre-back and center-defensive-midfield. However, he has proven that he lacks quality in both positions. If Spurs are serious, they should be looking to offload him and bring in a replacement who can solidify their back-line.
Another England international, who has found it difficult to maintain any consistent playing time in the Premier League this season. Winks has shown potential and glimpses of talent, with his range of passing being an aspect of that.
Unfortunately, he does not showcase any ability close to the likes of Pierre-Emile Hojbjerg and Tanguy Ndombele. As this is the case, Daniel Levy should be looking to cash in on the 25-year old, as he could fetch a reasonable sum, due to the so-called 'English-tax'.
The French veteran has very clearly showcased his inability to operate technically at an elite level. During the game against Zagreb, his ability to play the ball forward was inevitably lacking. He cannot play a long ball or provide any attacking intent in that case. He is one who did his time, but it is now time, to move him on.
Matt Doherty
The Arsenal fan signed from Wolverhampton Wanderers in the summer transfer window, and has been underwhelming, to say the least. If you asked any Spurs fan when the Irishman signed, whether come to the end of the season, Doherty or Serge Aurier would be our starting right-back, the majority will have gone with Doherty. His performances have been so below par, that a transfer away after a season, is certainly not out of the question.
Unsurprisingly, another defender is on the list. The Welshman has featured a number of times for Spurs this season. But yet, no pundit, fan, or journalist would be able to recall one memorable performance. Whilst Davies has been a loyal servant, it is certainly time to upgrade.
With just one year left on his contract, the World Cup winner will be considering his options at this stage in his career. As he is into his 30s, the next contract he signs may well be his last. It could well be worth cashing in on him now, rather than losing the club captain on a free next season.
Where deadwood is cut, fresh trees should be planted. Spurs will need to bring in some fresh faces on a limited budget if they are to re-bolster as part of a rebuild. The difficult part here is considering who would be available for low cut prices.
Marcel Sabitzer
The RB Leipzig midfielder has certainly caught the eye of many European clubs after an impressive few seasons with the German team.
Primarily playing as a box to box midfielder, the Austrian could fulfil the gap left by Harry Winks should he depart. Not only this, but he is also known to play on the right-wing, which provides an extra option when it comes to attacking fluidity.
Sabitzer contributes goals and assists, as well as work rate. The 27-year old has six goals and three assists in the Bundesliga this season. He would surely be an asset at Spurs.
Max Aarons
Currently playing for Norwich in the Championship, Aarons has been identified as a target for the likes of Bayern Munich and Manchester United.
The young Englishman was on the radar of those at Spurs last season, as there was the potential that he could be drafted at a cut-price, due to Norwich's relegation at the end of last season.
Aarons possesses all the qualities of a good right-back. Pace, technique, and power. He is seemingly an ideal replacement for Matt Doherty, should Spurs choose to cash in.
Merih Demiral
The 'centre-back issue' is one of Spurs more pressing problems in their squad. They lack a commanding leader at the back. The recruitment of Demiral from Juventus could plug that issue.
At just 23-years old, he is both one for the present and the future. With 14 appearances so far in Serie A, Juventus may be willing to depart with the Turkish international for a lower value than what would be asked in a normal market. Should Spurs pull this deal off, they would have a seriously talented player amongst their ranks.
James Ward Prowse
This transfer makes a lot of sense. Ward Prowse would fulfill the English quota, freeing up room for foreign transfers. As well as this, the capped English international could add a new threat to Spurs' attack, through set-pieces.
His world-class ability to hit a dead-ball is unrivaled. As a result of this, Spurs could pose a threat from free-kicks and corners, something that has seemingly let them down in recent times.
With Lloris' imminent departure, Spurs will be looking at replacing their shot-stopper. Nick Pope has averaged a save average of 75% over the last three seasons. This puts him on par with Lloris, and naturally, the English keeper has faced more shots in this period, playing for Burnley. Should Spurs look to bring in a keeper, Pope would be an obvious choice.
Whilst it is unlikely that Spurs will bring in many (if any) of those players mentioned, it is vital that a ruthless approach is embedded into the club's business over the next two months.
With Daniel Levy and ENIC in millions of pounds of debt, due to the costs of the new stadium, we might see a conservative approach from the chairman when it comes to transfer dealings this summer.
It may also be dependent on who is in charge of the club next season. Should Mourinho fail to bring Champions League football back to the Lane, he may well find himself out of a job.
This could change the entire approach to this potential 'rebuild' at Spurs.
Should a manager of Julien Nagelsmann's ilk be appointed, he may have his own ideas on how to re-establish Spurs as an elite side.
Therefore, we can count nothing out, and nothing is set in stone. Who knows what the future holds for Tottenham, and only time will tell as to whether or not they can become a serious threat, in the hunt for their first trophy in 13 years.