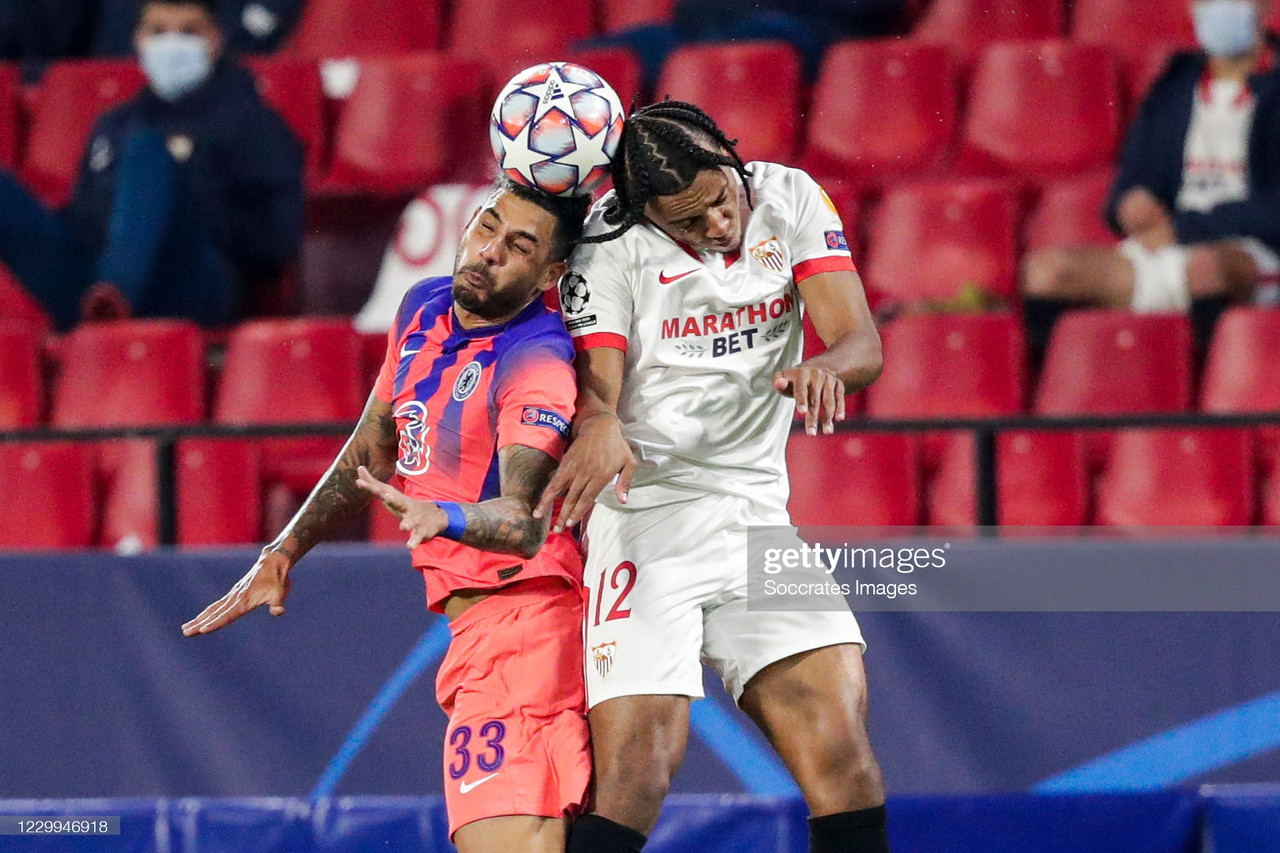 Jules Kounde's potential move to Chelsea from Sevilla is now 'unlikely' to happen, following a disagreement over the transfer fee, according to David Ornstein at The Athletic.
The Frenchman was set to replace compatriot Kurt Zouma, after his transfer across the capital to West Ham United, but it seems said successor may not arrive after all.
This will leave many Blues' fans both frustrated over the false hope of the signing and concerned at the now rather thin options at the back, particularly should any injuries arise over a fixture-packed season.
Kounde falls through
While never a certainty to go ahead, it seemed relatively safe to assume that, with one centre back departing Stamford Bridge, an arrival was also coming soon.
However, it has now been reported that the club have now ended their negotiations as the Spanish side changed the terms of a previously thought to be secure verbal agreement.
It is suggested that Sevilla increased their asking price for the player by a considerable amount - £12.8 million no less - compared to what had been agreed initially.
Therefore, the West London side have decided not to continue going after their long-term target, barring either a late change of heart or Sevilla choosing to lower their asking price.
Both of these options appear unlikely though, especially with the fact any deal would rely on Sevilla also signing a new replacement for Kounde themselves.
Recruiting from within
By choosing to abandon a move for Kounde, it appears Chelsea will settle for their current options at the back, despite them being relatively limited in depth.
Taking into account all possibilities, the personnel in Thomas Tuchel's back three could be said to be as high as seven, or potentially as low as four.
Five appears to be the most common consensus: Antonio Rudiger, Andreas Christensen, Thiago Silva, Cesar Azpilicueta and, the man who could benefit most from the lack of incomings, Trevoh Chalobah.
While this might already appear to be more than enough squad depth - and it is compared to other clubs - another factor has to be taken into account too - injuries.
Two of the five aforementioned centre backs are over the age of 30 and there is potential for more than 60 games this season, should the Blues progress far in all competitions.
Add to that the fact in December a hellish mixture of Premier League, Carabao Cup and Club World Cup could come to fruition and you have a recipe for disaster should the worst happen.
Hence, the need for another option at the back becomes obvious, though with so little time left in this seemingly never-ending summer transfer window, it seems Tuchel will have to remain content with his current options - until January, at least.