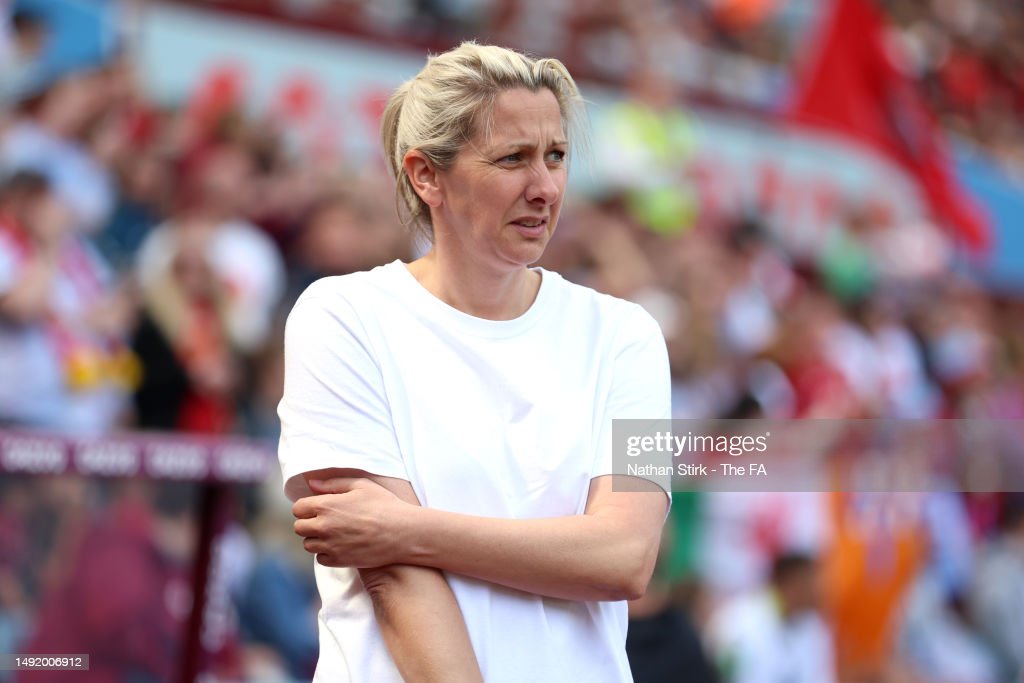 Aston Villa Women's Manager, Carla Ward has hailed this campaign as "the best she's ever had" as a manager following The Villians securing a fifth placed finish in the Women's Super League.
The Villa Park side have blown everybody away this season and by securing a fifth placed finish, have shown real quality often this season, often spearheaded by Rachel Daly, who has 21 league goals and 29 in all competitions this season for Wards' side.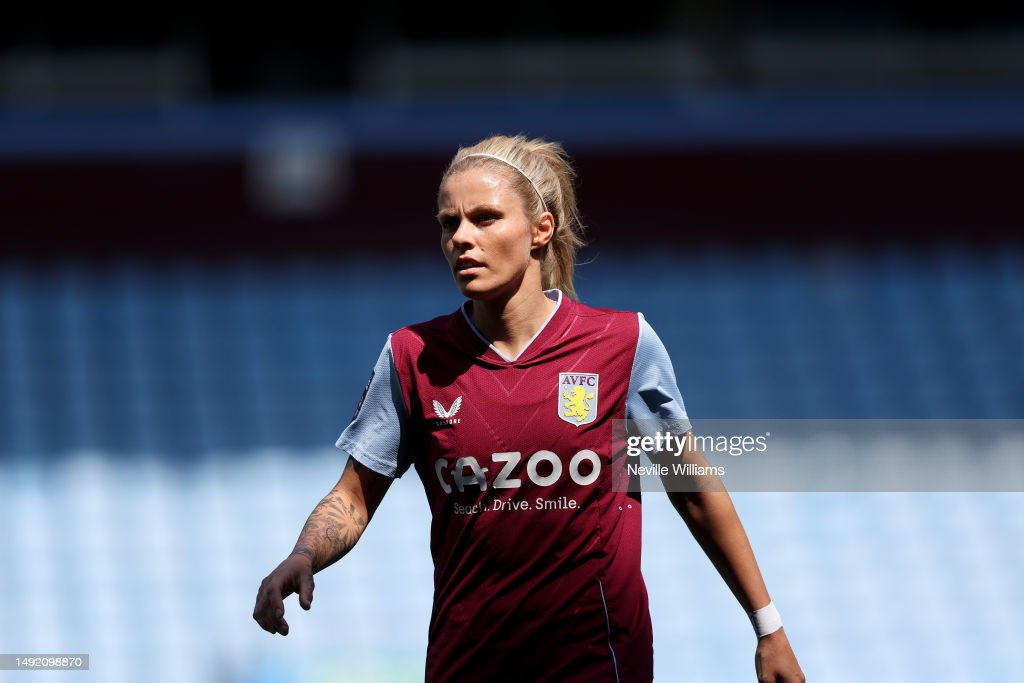 Rachel Daly winning the golden boot:
You can't speak about Aston Villa these days without referencing Rachel Daly, the England international has been in stunning form and is one of the main reasons behind Villa's drive up the table. Her quality was epitomised all to well in the recent 5-0 win over Reading where she grabbed a hat trick and assisted two that afternoon.
In terms of the goalscoring charts, Daly sits top with 21, followed by the imperious Bunny Shaw with 18, meaning that another clinical showing from the Villa star will see her win the golden boot ahead of the Manchester City forward. Carla Ward waxed lyrical about her striker and her heavily debated position for the national team.
"She's been outstanding, her movement in the box is one of the best but she's needed her team to help her get there, she'll be the first to say that. We actually hoped she'd score eight goals, but 21 is just a ridiculous number, she's full of confidence and one off (Vivanne) Miedema's record and I am sure Arsenal will do everything to protect that."
"She won't play left back (at the World Cup), not a chance. I don't think anyone believes that either. You don't put the best centre forward in the country in the backline anymore, she's proved her worth."
The gap to the big four is huge:
Following their stunning season, talk naturally always turns to whether the side in fifth place, last term was Spurs and this term being Villa can close the gap to the 'big four' of Chelsea. Manchester United, Arsenal and Manchester CIty. Ward however wasn't underestimating the task at hand and just how difficult closing a gap like that would be.
"It's not easy, the gap is huge whether people want to agree or not, it is. There's been a lot of talk of Aston Villa in the top four but the reality is that we have to continue to grow. The points difference between fourth and fifth, there's always been a sizeable one, it's about really starting to minimise that and this year we've done that so can we do that next year even more. It's about maintaining a standard so next year can we close that gap even more."
Saturday won't be easy:
There is no getting away from it however, the injury issues and squad size for Villa has really hurt Ward and her side at times this season. Players such as Remi Allen, Freya Gregory, Natasha Harding and Rachel Corsie all having their playing time heavily reduced by various injuries and illnesses this campaign. The boss however, hasn't ever let this impact her side too much but insists it is tough, rarely having a fully fit squad to chose from.
Theri opponents on Saturday, Arsenal have had similar injury problems, Beth Mead, Leah Williamson, Vivanne Miedema and Lia Walti to name a few, but Ward insists that her counterpart, Jonas Eidevall has done a brilliant job.
"The last four times we've played Arsenal, we haven't had a full unit together and that's frustrating. However Arsenal are a top, top side and will make it difficult for you, we could have a best eleven out and they can still hurt you, they've got quality everywhere and you've got to credit Jonas (Eidevall), he's faced a hell of a lot this year and they've got on with it and got the job done. For them to be in this position now is a huge credit to him."