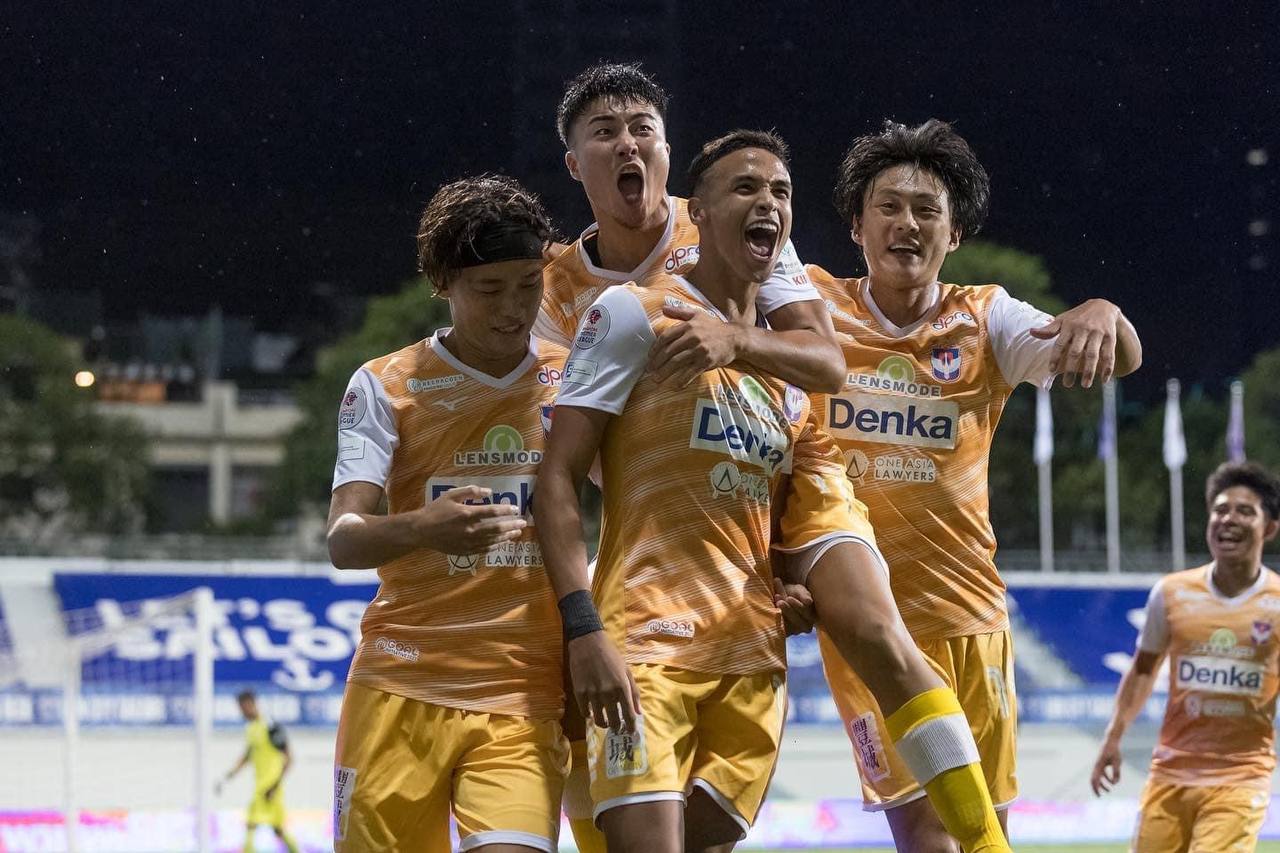 Preview Analysis
It was all do or die for the Sailors, a mere slip from this fixture will cost them their title. The Sailors were missing a couple of their key players such as their skipper Hariss Harun, Pedro Henrique and a couple of others. Luka Lalić and his men had to make do of their remaining available players at hand and needed to ensure they hold the fort in this exhilarating clash. If Albirex Niigata (S) sees this through, they will be crowned SPL Champions for the fifth time.
Sailors have been out of form, losing their past three games under the helms of interim manager Luka Lalic while Albirex are unbeaten for the past 11 games, recently drawing against Hougang United. With key players Hariss Harun and Pedro Henrique unavailable for this fixture, star attackers Ilhan Fandi as well as Kodai Tanaka will look to capitalise on this disadvantage.
About the Match
The White Swans had the game going with much enthusiasm, knowing what is at stake in this clash. With fast transitions leading into the attack, it finally paid off very early into the game. Ilhan Fandi smashed it home to make it 1-0. The poacher displayed tremendous amount of composure and technique to blast a first time shot into the net, which Hassan Sunny could not keep out.
Being on the losing end very early into the game, the Sailors became even more attacking, with Diego and Adam Swandi stepping up more frequently to win every fifty-fifty battle in the midfield, and always finding Maxime as well as Faris on the wings for a delivery into the box. The Sailors finally secured their equaliser when Hafiz Nor delivered a lob pass, finding target man Kim Shin-Wook who easily controlled and finished it. 1-1 to the Sailors.
Just before the break, Albirex took the lead again with Kodai Tanaka finishing it from a loose ball during a corner. The Sailors were trailing 2-1 at the break. Both teams headed for the dressing room for their team talks. The Sailors were looking to turn things around. However, luck deserted them during the second half, as Kodai Tanaka slotted the ball into the net, making a brace for himself.
The Sailors were at the deep end that even a penalty being awarded to them and converted by Gabriel Quek could not save them, as Kodai Tanaka sealed the deal with another break through, beautifully finessing it to the far corner of the goal. The full time whistle was sounded and Albirex became champions for the fifth time in the Singapore Premier League's history.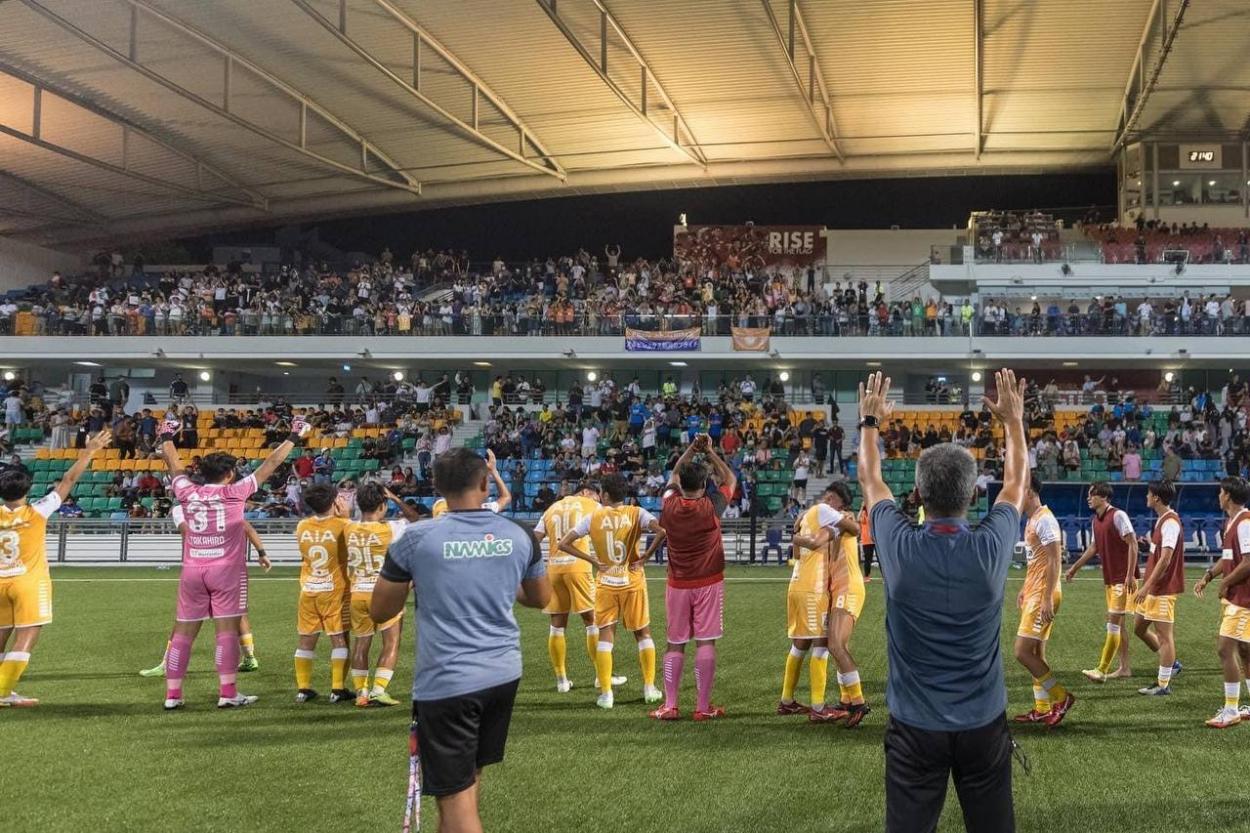 Interim Head Coach Luka Lalić was approached by the media right after the game on his post-match reaction.
About the loss in this crucial game
"We created a lot of chances. We didn't use them, Albirex did on almost every chance they created so I think that was the main difference today. Obviously, the feeling is not great but the season is not over, the league is over, we still have the Singapore Cup to focus on so that is what we are going to do. We will try our best to win the competition"
"I think it was a positive feeling in the changing room because I do not know how we ended up going into the half-time losing. I think we should have went into the half-time winning. Everybody believed that the half-time that we can go on because we did create a lot of chances. We did control the game well, of course some individual mistakes but I think they were minor today and the belief was definitely there today, and you can see that how much they fought for every ball, how much aggressively they played and I do not like to use that word but we were out of luck a little bit"
Taking out Hafiz Nor for Saifullah and being punished on two breakthroughs at the back
"This was the game we were losing, and we needed to win, so I think having to take more risk going forward and that was the way to get more result and unfortunately like you said the two breakthroughs at the back that they utilised really well. The risk did not pay off this time."
About not converting the chances created
"Tanaka is very young, a very good player but I would not go that far to compare him with Maxime for example. I do not know that save how it happened to be honest. I think today we were lacking to put the ball into the net. We were lacking that final touch, that composure and that finish because yes, Maxime missed a few chances that is very 'unlike' him, but it happened and that is the outcome"
Overall Performance of the Sailors with two games left
"I think it is unfair for me to sum up the whole league because I took over only seven games ago. How I would sum up this period that I am here is that we started off very well and various reasons like injuries and suspensions, so I think you can agree also that today that we have Diego, Shin-Wook on the field, it is a team with a different dimension right and we did not have that continuously so that cost us. To summarise, I can tell you that my conscience is very clear. I think as a coach, as the coaching staff that we have, we have done whatever that is in our power to make sure that we can get the best performance of our players. Unfortunately, we did not get that every time and I think there are fundamental reasons for that. Those are the reasons or issues for me that cannot be fixed overnight. Those are issues that will take time to be fixed, either by myself or somebody else who is going to replace me from my interim position. Rest assured, for the next league, I think you will see a Sailors will be a force to be reckon with".
"I think I expected him to do well and I think he really rose up to the expectations today. He is a young guy who never started a SPL game and the first game to start is against Albirex for a title decider. So I couldn't expect more from him than this and I think this game will just make him a better player for sure".
Match Highlights: