 Here is your VAVEL USA ATP Weekly Update. Every Monday, we will be posting results and analysis from the previous week's singles action on the ATP World Tour, along with a preview to the upcoming week. Keep coming back to VAVEL USA every Monday for your ATP Weekly Update.
There are times in the season when you wonder if the tour should bother even contesting a tournament or if they should just hand the trophy to someone and move on. That was very much the case this week on the ATP World Tour as the final result of the lone tournament was never in doubt. It wasn't a question of who would bring home the hardware, but how easily he would do it. Result? Very easily.
When someone has won a title 11 times in 14 years, is it really an update? Well, here's your ATP Weekly "Update" for week 16 of the 2018 season.
Last Week's Results
Monte Carlo
Did anyone really expect Rafael Nadal not to win this title? At times during the 2018 Monte-Carlo Rolex Masters, you could not help but wonder if the other 55 men in the draw expected anything different, as Nadal met very little resistance on his way to a historic 11th title in Monte Carlo. The Spaniard did not drop a set for the fifth time in his career in Monaco, only losing 21 games in five matches, a run that included wins over two top-ten opponents and a former major finalist.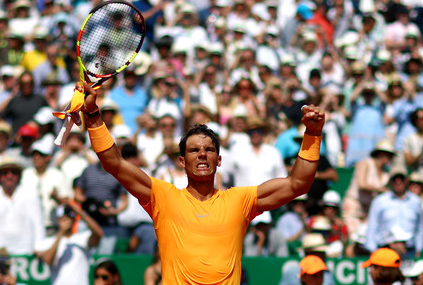 Nadal broke serve in his first return game of the tournament and never really looked back, never losing more than five games in a match and only once losing more than three games in a set in his blitz to the title. That included wins over 2017's second best clay court player Dominic Thiem in a quarterfinal blowout, world number five Grigor Dimitrov in the semifinals, and Kei Nishikori in the final. Check out the full final recap here.
The King of Clay's dominant run broke his own record for most titles at a single tournament with 11, as well as claiming sole possession of the all-time Masters 1000 title lead with 31 titles. He also hung on to his top spot in the rankings, meaning he will move into sole possession of fourth on the all-time list for weeks at number one with 171.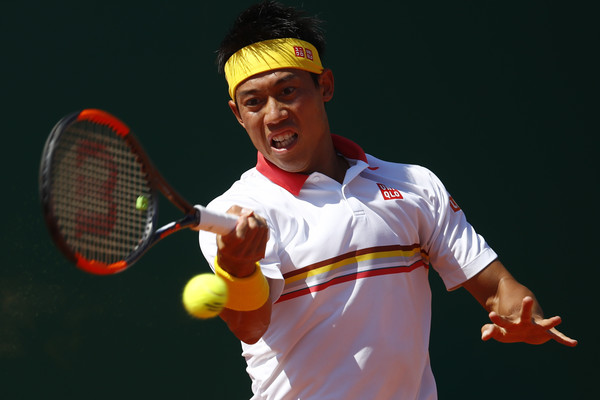 After struggling with injury for a year, Kei Nishikori bounced back in a big way in Monte Carlo, reaching his first final in over a year, upsetting three seeded players, including two of the top four (number two Marin Cilic in the quarters and number three Alexander Zverev in the semis), to do it. Nishikori's run interrupted a fairly predictable tournament that saw six of the top eight seeds reach the quarterfinals and three of the top four reach the semis.
Nishikori wasn't the only star having an injury-bounce back event in Monte Carlo. Two-time Monte Carlo champion Novak Djokovic won his first matches since the Australian Open, reaching the third round before falling to Dominic Thiem.
Rankings Update
Mover of the Week: Kei Nishikori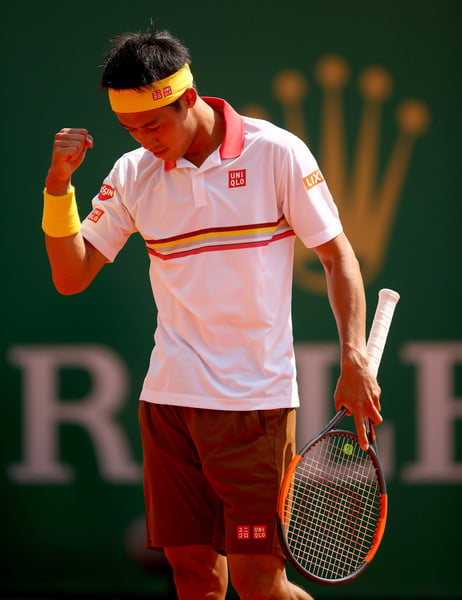 A wrist injury in 2017 saw the former world number four fall as low as 39th in the world earlier this month. Despite losing in the Monte Carlo final, Kei Nishikori will make a massive jump in the rankings up 14 spots up to number 22, which will be good enough for a seeding at the French Open if he hangs on.
By reaching the semifinals, Alexander Zverev climbed past Marin Cilic back up to his career-high of number three in the world. Most of the movement in the rankings in the top 50 were only a spot or two, with seven of the players ranked 11 to 20 changing spots, although none reached career-highs or the top ten. Filip Krajinovic (26) and Denis Shapovalov (43) each moved up one spot to career-highs.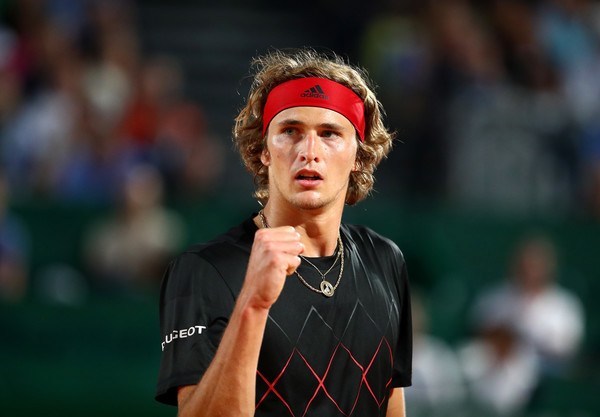 Perhaps the most significant rankings move was the one that did not happen. Had Rafael Nadal failed to win the title, Roger Federer would have moved back up to number one in the world. However, the Spaniard will remain at number one for at least another week.
Race to London
| | | | |
| --- | --- | --- | --- |
| Place | Name | Points | Change |
| 1 | Roger Federer | 3110 | - |
| 2 | Juan Martin del Potro | 2120 | - |
| 3 | Marin Cilic | 1650 | - |
| 4 | Rafael Nadal | 1360 | +41 |
| 5 | Alexander Zverev | 1285 | +3 |
| 6 | Hyeon Chung | 1280 | -2 |
| 7 | Grigor Dimitrov | 1165 | +4 |
| 8 | John Isner | 1085 | -3 |
| 9 | Kevin Anderson | 1070 | -3 |
| 10 | Kyle Edmund | 945 | -3 |
| 11 | Dominic Thiem | 925 | +2 |
| 12 | Roberto Bautista Agut | 905 | -2 |
By winning in Monte Carlo, Rafael Nadal exploded into a qualifying position, jumping 41 spots to fourth in the race. The Spaniard, who has qualified every year since 2005, had not had much opportunity to culminate points so far in 2018 as he had only contest one event: the Australian Open. Injury had forced the Spaniard to miss all events between Melbourne and Monte Carlo, but the return to clay has put the two-time runner-up back on track to qualify for London.
On top of a climb in the proper rankings, Alexander Zverev made a move in the Race to London, climbing three spots up to number five. Grigor Dimitrov also stopped his slide, moving four spots back into the top eight at number seven. John Isner, who did not compete in Monte Carlo, falls into the danger zone at number eight, while Kevin Anderson and Kyle Edmund fall out of qualifying spots.
This Week's Action
The European clay court swing is now fully underway. There are two tournaments on the schedule this week, one at the 500-level and one at the 250-level.
Barcelona
A week after breaking his own record for most titles at a single tournament, Rafael Nadal will look to even that record with an 11th title at the Barcelona Open. The world number one leads four of the top ten in an incredibly deep field that also includes Monte Carlo runner-up Kei Nishikori and former world number one Novak Djokovic, both of whom are in Nadal's quarter.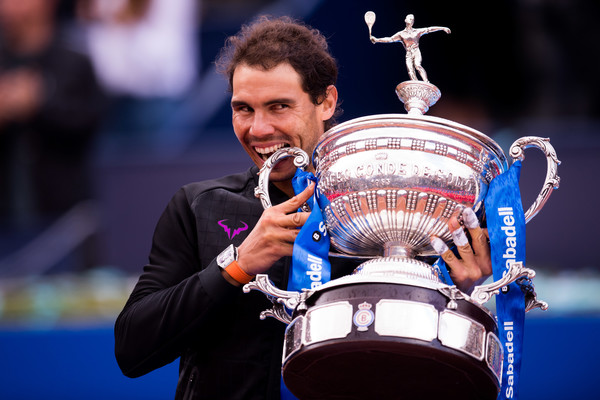 Nadal (2005-2009, 2011-2013, 2016-2017), Nishikori (2014-2015) and Fernando Verdasco (2010) are the three former champions in the draw. Grigor Dimitrov, last year's runner-up Dominic Thiem, and David Goffin will all look to break Nadal's stranglehold on the event. Just like last week in Monte Carlo, the Spaniard needs to defend his title maintain his hold on the number one ranking.
Budapest
Lucas Pouille returns to Budapest hoping to remain the only man to win the Hungarian Open, having won the inaugural event a year ago. The odds are good for the Frenchman, as he is the only top-30 player in the draw. Apart from Pouille, the biggest player in the tournament may be young gun Denis Shapovalov. The 19-year-old will be seeded at a tour-level event for the first time in his career, seeded fourth.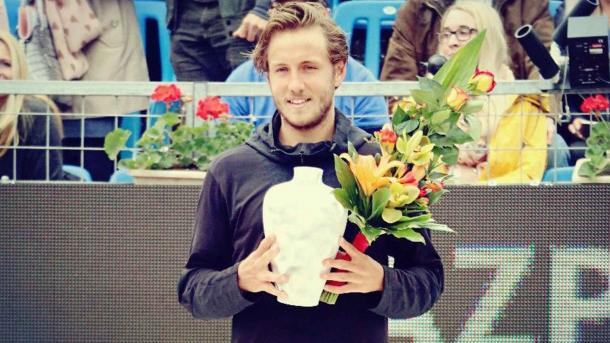 Monte Carlo quarterfinalist Richard Gasquet may be the hottest player coming into Budapest. He will be seeded third behind Pouille and Damir Dzumhur. The home fans will look to rally behind home-favourite Marton Fucsovics, who will be seeded sixth. Aljaz Bedene, Jan-Lennard Struff, and Andreas Seppi round out the seeds.
Check back next Monday for a wrap up of week 17 and a look ahead to week 18 on the ATP World Tour. Come to www.vavel.com/en-us/tennis-usa/ every Monday or follow us on twitter @VAVELUSATennis for your #ATPWeeklyUpdate