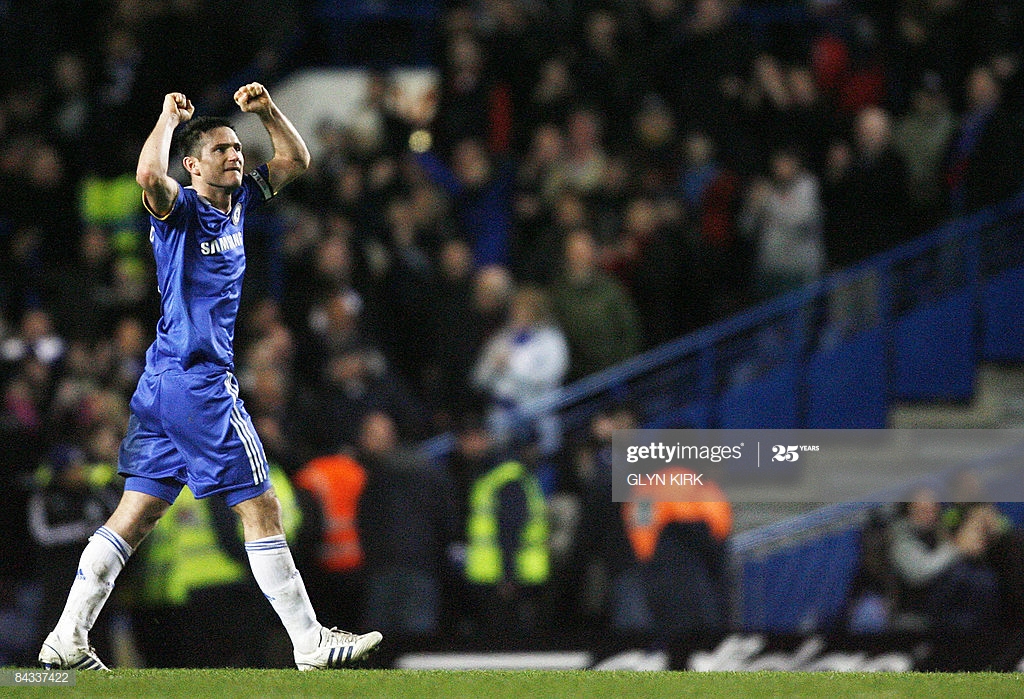 Chelsea have had some bastions in their central midfield over the club's long 115-year history.
Fans have been treated for many years to the performances of Dennis Wise and Michael Essien.
We've already ranked Chelsea's greatest strikers and the no. 10s but it's time for the midfielders.
With plenty to choose from, we're here to rank the greatest out of them all.
Before N'Golo Kante, there was this man. Claude Makélélé.
Having left Real Madrid in the summer of 2003, Makélélé was left feeling under-appreciated at the club.
However, he soon showed Madrid what he could really do under the tutelage of Jose Mourinho, who openly stated the Frenchman to be Chelsea's "Player of the Year" in the 2004/05 season.
His incredible defensive qualities allowed his teammates to push further forward, taking Chelsea to Premier League titles, and League Cup glory.
Being released on a free transfer to Paris Saint-Germain in mid-2008, Makélélé would make his Chelsea return, not as a player but as a coach in August 2019 as one of Chelsea's youth coaches and a technical mentor.
A little man but a combative midfielder.
Dennis Wise was not only Chelsea captain for a number of years but the most successful in the club's history until a certain John Terry came around.
Wise had many achievements whilst at the club, not only the two F.A Cups, a League Cup and an UEFA Cup Winner's Cup but also giving Chelsea their first league win at Anfield for nearly 60 years in 1992.
Wise was instrumental in taking Chelsea to their first ever Champions League, with him captaining the side out of the group stage and into the knockout stages.
Featuring 445 times for the club, and netting 76 goals, Wise would move onto clubs like Leicester and Millwall, the latter he took to their first taste of European football as player-manager.
A blast to the past now, but make no mistake, Tommy Baldwin is just as good as the rest on this list.
Baldwin played 239 times for Chelsea, knocking in 91 goals in the process, a better goal-to-game ratio than Gianfranco Zola.
In both the 1968/69 and 1969/70 seasons, he scored 16 goals, eventually being part of the 1970 Chelsea team that beat Leeds United in the F.A Cup final, alongside the likes of Peter Osgood and Charlie Cooke.
Known as 'The Sponge', it was thought this nickname came from his style of play and ability to soak up pressure from the opposing forwards.
In actuality, it was because of his drinking ability in the pub with his teammates, and his ableness to soak up alcohol.
When he arrived in August 2005 for £24.4m, he was Chelsea's most expensive signing of all time, having surpassed the £24m price tag of Didier Drogba.
But Michael Essien proved to be an immediate success at Stamford Bridge, grabbing an assist on his full debut, replacing an injured Claude Makelele.
Essien wouldn't stop there, producing some stunning goals in his tenure with the team, including memorable strikes against Barcelona in the 2009/10 Champions League semi-final as well as an incredible effort to save Chelsea's unbeaten home run in the Premier League against Arsenal.
In his final season with the Blues, he culminated his time there with a Champions League trophy, beating Bayern Munich in their own stadium.
Arguably Chelsea's greatest ever player, it should be no surprise to see Frank Lampard on this list.
One of the most technically-gifted and creative players to ever grace The Bridge, Lampard scored a club-record 211 goals in 648 games.
The only midfielder to score over 150 goals in the Premier League, in the 2004/05 season, Lampard finished with 13 goals and 16 assists to cap off Chelsea's first league title in 50 years.
In the same season, Lampard also finished second in Ballon D'Or votes behind only Ronaldinho in total votes.
Having won 13 trophies with the club, including captaining the side to their first Champions League trophy, Lampard is now the manager of Chelsea, having left Derby County at the end of the 2018/19 season, having taken them to the Championship Play-Off Final.
With already a year in charge under his belt, Chelsea fans are excited with Lampard's playstyle and are certain that the silverware is close.