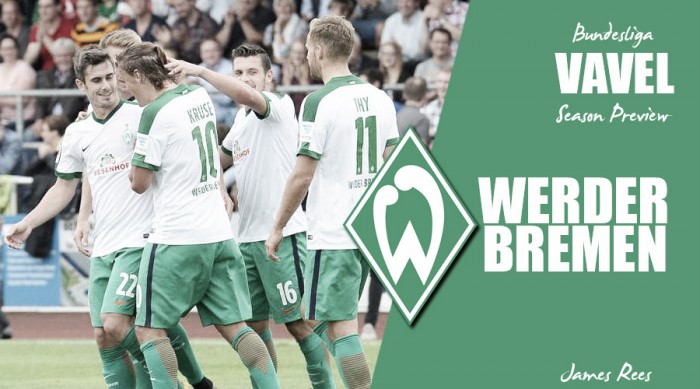 On the final day of the 2015-16 season, two of Germany's most successful clubs were on the brink. One, VfB Stuttgart, were sinking without trace in Wolfsburg, and the other, Werder Bremen, a club that has only ever spent on season away from the Bundesliga in its 53-year history, were about to face the ignominy of a relegation play-off.
It didn't come to that for Bremen, who had Papy Djilobodji pop up in the 88th minute to secure their Bundesliga status and condemn that afternoon's opponents, Eintracht Frankfurt, another Traditionsverein, to that relegation match with 1. FC Nürnberg.
We spoke to Bremen fan Christian Parlee, who describes that game as a "nail biter". "I was still drunk watching it at 9am in the morning," he says, describing how tense it was, "and I cried when Papy scored that goal."
It was a close call, and they will not once to push their luck so close again. But after a summer which has several key changes, can Viktor Skripnik get the four-time Bundesliga champions on the way back to competing in the higher echelons of the table?
Season saved with three minutes to spare
Since Werder finished third in the 2009-10 season, they have been on a steady decline, finishing no higher than ninth, remarkable given that up to 2010 that had finished in the Bundesliga top three six times in the previous seven seasons. They were challenging for a place in Europe in 2014-15, but they didn't come close last season.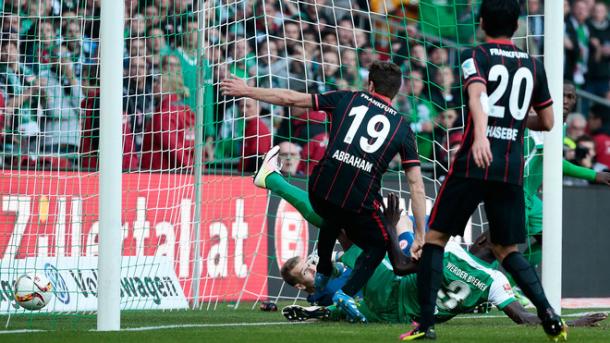 Although they ended up thirteenth last season, looks can be deceiving. They were sixteenth with three minutes left of the season, saving themselves with Djilobodji's goal. And after the first few weeks of the season (following victories over Borussia Mönchengladbach and TSG 1899 Hoffenheim), they finished all but four match days, including the last one, stuck between 14th and 16th places.
Last season was a "really tough one to swallow" for Christian, with Bremen specialising in being consistently inconsistent. "There were games where we looked like world beaters," he says, "then other games where we'd look like trash and struggled to get out of bed."
There were several games where they didn't even wake up. A 6-0 defeat to VfL Wolfsburg, including a double from a certain Max Kruse, a 5-1 defeat away at Gladbach and an almost statuary 5-0 hammered in the Allianz against FC Bayern Munich were as bad as it got.
Things did start to improve in the second half of the season. Amongst a couple of those heavy defeats, and a run to the semi-finals of the DFB-Pokal, they picked up wins against Bayer Leverkusen – in both league and cup – and Wolfsburg, plus just as importantly, big home victories against Hannover 96 (4-1), and Stuttgart (6-2).
Shripnik backed, Eichin sacked
Pretty much any other club in Bremen's position would have sacked their coach at some point last season. But with an eye on perhaps replicating the success former boss Thomas Schaaf had in fourteen years in charge, the club's hierarchy have remained stubbornly loyal to Skripnik, who himself had been associated with the club as player and coach for the last twenty years. In an era where most clubs stumble from manager to manager in search of a quick fix, it's a refreshing attitude.
One man who felt it was time for him to move on though was Thomas Eichin. The club's sporting director had even consulted the players about sacking him in April as the club teetered on the brink.
A head did roll following the season's post-mortem, but it was Eichin, not Skripnik, who the supervisory board decided should go, citing a difference of opinion on the club's future. Or, as it could be interpreted, over whether the Ukrainian should stay or go.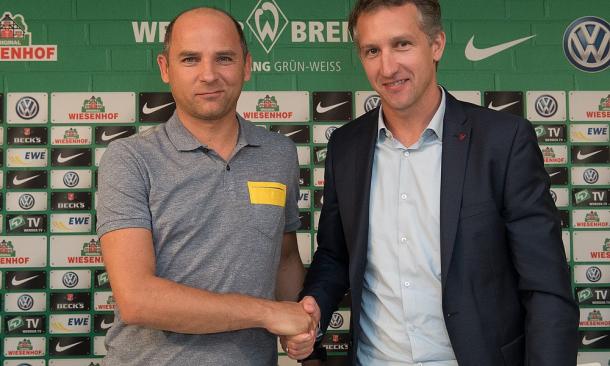 Replacing him is Frank Baumann. Baumann was a player during the golden Schaaf era, helping Bremen to their 2004 Bundesliga triumph and two DFB-Pokals, as well as an appearance in the 2009 UEFA Cup final. For five years he was also a team mate of Skripnik.
Naturally he backs Skripnik has since signed a contract extension to 2018, and naturally Baumann has backed him and the continuity the club has shown. "Viktor Skripnik and his coaching staff have worked through difficult periods," he said. "We're therefore delighted to have resolved the matter and are convinced that Viktor and his training team are the best option for Werder."
Big losses in Vestergaard and Ujah
The club's financial situation remains a little on the edge, leaving Baumann with the difficult task of cashing in on some of the club's star players and whilst also providing Skripnik with the resources needed to improve the squad.
The two biggest departures of the summer have been those of Jannik Vestergaard to Gladbach and Anthony Ujah to Chinese side Liaoning FC. Between them they raised €24 million, which not only helps to balance the books but with enough left over to reinvest in the team.
However on the pitch they will both be big losses. After arriving from Hoffenheim in January 2015, Vestergaard was one of Bremen's best performers, offering them a level of consistency in defence that was otherwise lacking. He missed just one game last season, and the presence of the tall Dane in the back line could be heavily missed.
His partnership with Djilobodji, who was on loan from Chelsea, was especially impressive when the 27-year-old joined in January. They appeared 14 times together, and only twice did they concede more than two (when Gladbach and Bayern both scored five), and it's a big blow that neither we able to stay, with Djilobodji having since move permanently to Sunderland.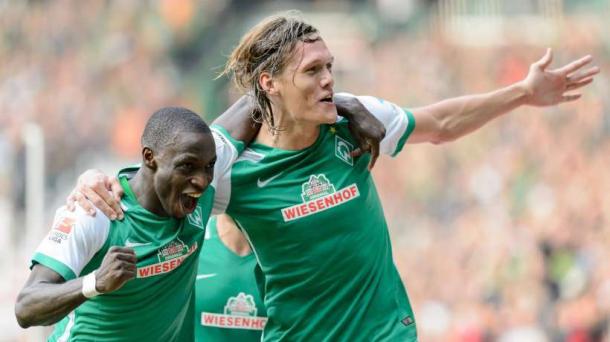 Ujah had been with the club an even shorter time than Vestergaard, moving from 1. FC Köln just last summer, but he had a promising season, scoring 11 goals in the league, before being tempted away to China.
Perhaps a factor in his decision was the prolific form of Claudio Pizarro towards the end of the season, which left Ujah having to settle for a place on the bench. Nevertheless keeping another proven Bundesliga goalscorer would have been a huge boost going into the season.
Alejandro Gálvez, another regular at centre-back last season, has also left, returning to Spain with SD Eibar. Other departures, such as that of Felix Kroos to 1. FC Union Berlin, will be less significant.
Can new look defence keep the goals out?
With Vestergaard and Gálvez gone, not to mention fringe centre-backs Oliver Hüsing and Mateo Pavlović, Bremen have unsurprisingly made plenty of signings for the middle of their defence. Joining Luca Caldirola, who has returned from his loan spell at SV Darmstadt 98, are Niklas Moisander, Fallon Diagne and Lamine Sané.
They have clearly looked to bring in experience, with all three of them having plenty of it. Moisander, for example, is 30-years-old and joins from Sampdoria. His season in Italy was a disappointment, however he will be looking to replicate his form when he was a key member of the 2013 and 2014 Eredivisie winning Ajax sides, who was eventually made captain in his final season.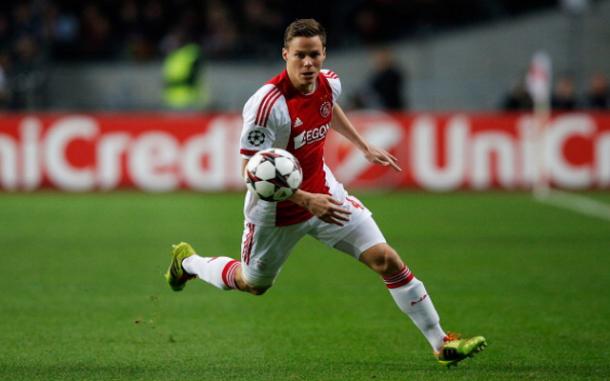 Diagne returns to the Bundesliga after a previous spell with SC Freiburg, who's fresh from a spell in Ligue 1 with Rennes, whilst Sané, the brother of Hannover's Salif Sané, was a regular part of the defence in his seven years with another French side, FC Girondins de Bordeaux. They will need a combination of these players to click straight away though, as they look to cut down the 65 goals that were conceded last season.
There have also been a few other defensive-minded signings. Jaroslav Drobny arrives from Hamburger SV to provide competition in goal with Felix Wiedwald, although he didn't get off to the best starts when he conceded after being caught in possession in a pre-season game against VFB Lübeck.
Thanos Petsos should also had a bit of extra steel to their midfielder, arriving from Rapid Vienna, and could appear alongside Clemens Fritz in front of the back four. Danish midfielder Thomas Delaney has also agreed to join the club from FC Copenhagen in January.
Fresh meat in attack
Bremen have assembled one of the most intriguing attacks in the Bundesliga for the new season. If it works, it could propel them up the table, but they are placing a lot of faith players without much Bundesliga experience.
In Justin Eilers and Lennart Thy, they've acquired two impressive lower league players. Eilers was the main man for Dynamo Dresden last season as they cruised to the 3. Liga championship, scoring 23 goals, although that was already the highest level he had ever played at, so this will be a big step up.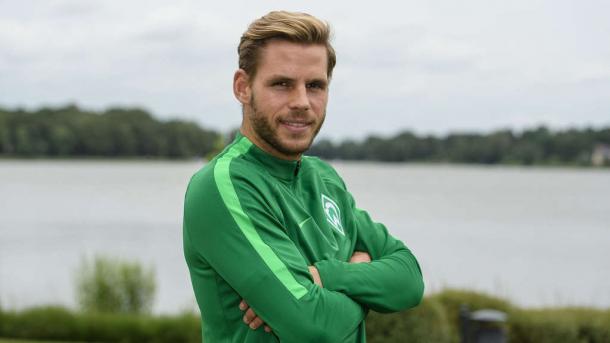 Thy at least has already played for Bremen during his first spell with the club, specifically five times in the Bundesliga and even a substitute appearances in the UEFA Champions League. He has since moved to FC St. Pauli, and the 24-year-old had his most productive season in terms of goals last year, with eight goals as they finished fourth in the 2. Bundesliga last season.
Also joining is Rapid Vienna winger Florian Kainz. Last season he clocked up a massive 19 assits, as well as seven goals, and he also has three season's worth of experience in the UEFA Europa League. He might have to wait his chance though, with Skripnik believing he will need time to attempt to German football.
Meanwhile highly-promising striker Johannes Eggestein joins his brother Maximilian by signing his first professional contract with the club – a move Christian approves of – whilst fellow frontman Aron Jóhannsson will be like a new signing having missed most of last season with a hip injury that he is only just getting over.
Kruse a big coup for Bremen
Their most eye-catching signing is without doubt though Kruse. He has in fact returned to the club he was at as a youngster, and has also already played for them, even if it was just once, grabbing an assist in an 8-1 demolition against Arminia Bielefeld in September 2007.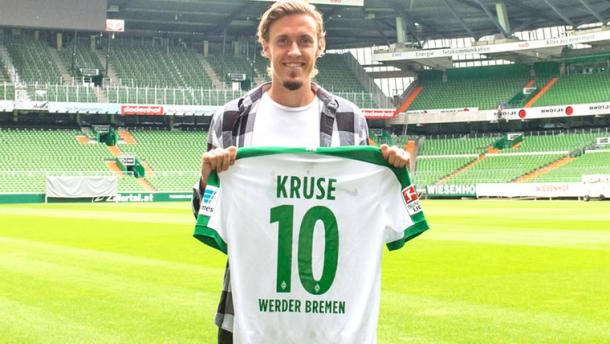 Since then he's been with St. Pauli, Freiburg, Gladbach and Wolfsburg, scoring goals wherever he has been and undergoing a conversion from a winger and attacking midfielder into more of a central forward or number ten.
He has been in and out of the Germany team, and his move to Wolfsburg last summer saw him move to the club who had just finished second in the Bundesliga. But unfortunately for him, his year with the Wolves will be remembered more for his misdemeanours off the field than the nine goals he scored in all competitions on it.
With his stock having fallen, Bremen have been able to pull off a real coup in signing him for €4.5 million less than Wolfsburg. If he is able to form an effective partnership with Pizarro up front, then he could be worth every cent of the €7.5 million they've splashed out on him.
A stronger squad – on paper
Christian thinks that Baumann shown himself to be "quite the transfer fox" over the summer with the signings he made, and believes the decisiveness show shows that "there is a greater line of communication" between him and Skripnik than the head coach had had with Eichin.
Whilst grateful for the work Eichin did, Christian points to signings like those of Izet Hajrovic and Ludovic Obraniak as ones that just didn't work out.
"On paper we absolutely look stronger than the previous season," he says. He is looking forward to seeing what flair the new wingers could add to the side, although he admits to be worried by suggestions in some quarters that some of these signings have been made with half an eye on the 2. Bundesliga, should the worse come to pass.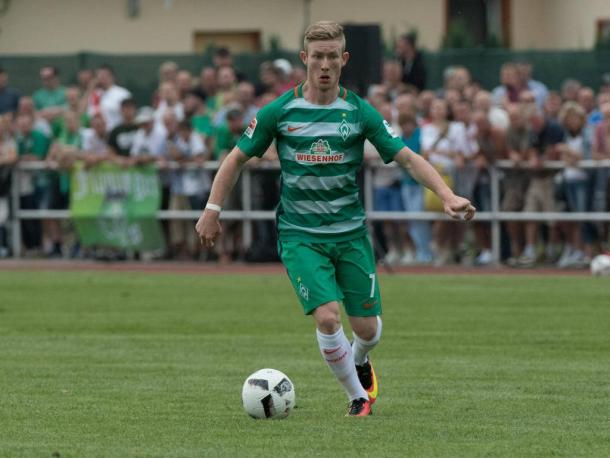 He is also encouraged by the signings of players like Kruse, Moisander, Kainz and Sané, as many of them were captains at previous clubs and could help to give the team a much stronger spine. "We lacked that sort of direction in previous seasons," he adds.
The addition of Delaney, when he arrives, should further improve the team. "I do feel that we have been missing a solid defensive midfielder" he says, and points to the fact he's also captain at his club at the moment and has Champions League experience.
And the work isn't done yet. As they look to further strengthen the defence, they have also been linked with Delaney's current team mate Ludwig Augustinsson, a right-back, and FC Ingolstadt 04's Robert Bauer, who generally plays at left-back.
Veterans still key for Die Werderaner
Despite an influx of new attacking talent, the main man up is front is still likely to be Bremen legend Pizarro. Even at the age of 37, the man in his third spell at the club was the top scorer last season with 14 goals, 12 of which were in the Rückrunde as they scrapped for their lives.
How much longer can he keep performing at this level remains to be seen. But at least he shouldn't be the only the only man able to chip in with the goals. Even if not all of the new players come good, Fin Bartels and Zlatko Junuzovic should be able to chip in as well, having contributed twelve between them last season.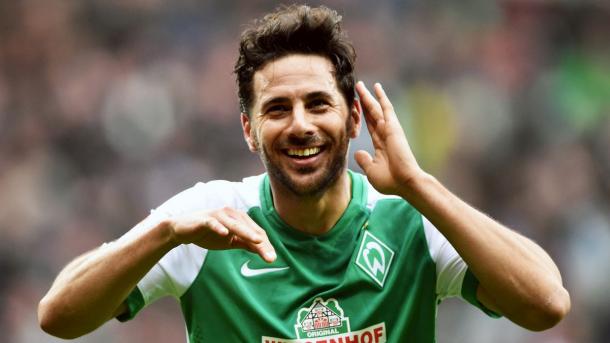 Further back, Fritz provides essential experience in the centre of the park, having undergone a Philipp Lahm-like conversion from right-back. They are lucky still to have him though, as he had announced his intention to retire at the end of the season, only to eventually sign a one-year contract extension.
As a new batch of players settle in, the captain's importance not be understated, whilst they will need his defensive qualities to help protect a defence that has been their Achilles heel for some time.
Defensive concerns remain in pre-season
It's a cliché to say pre-season results don't matter, but Bremen will be hoping that's true, because theirs haven't been inspiring. Their new attacking players, as they've arrived, have taken time to settle in, whilst they have also looked shaky defensively, conceding 11 goals in their ten matches.
They started with victories over low league sides VSG Altglienicke and Neuruppiner Stadtauswahl, with Johannes Eggestein scoring a hat-trick in the later, an 8-0 romp. However those were followed by less impressive results. After the 1-1 draw against Lübeck, they went to a training camp in Austria, where they were beaten by 1860 Munich and held to a draw by Huddersfield Town.
Next stop was the Dresden Cup, where they lost to Real Betis but beat the hosts Dynamo Dresden on penalties after a 1-1 draw. Their one pre-season game at the Weserstadion ended in an understandable 4-2 defeat against Chelsea, where they tested playing a 4-2-3-1 formation, allowing Kruse to play as a number ten behind Pizarro.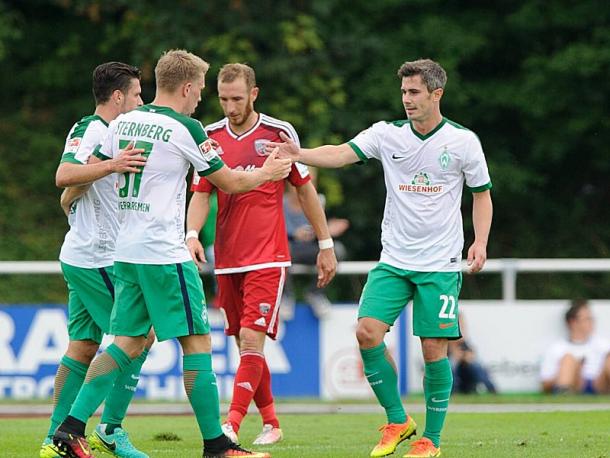 They finally bagged another win against SV Meppen, however Skripnik was far from impressed with the performance, as they struggled to break the Regionalliga side down and were caught napping at the back in the first half, with only a second string in the second half sealing a 2-0 win.
He was much happier with the final game though, against FC Ingolstadt 04 in Lohne (southwest of Bremen), which they won 1-0 with Fin Bartels scoring. "We played a good game against a fellow Bundesliga side and kept a clean sheet," Skripnik said after the match. "We showed a lot of positives today. We have to keep going now and will continue to work just as hard but at the same time remain calm and not get hectic."
Judgement time for Skripnik
Skripnik should be painfully aware that this is a make-or-break season him. Even if Bremen won't drop the guillotine at a moment's notice, his position would be untenable if the club have another poor season.
There were reports that some players in the team, such as Vestergaard and Junuzovic, would have quite happily seen the back of him when things got tough last season. One has gone, but the other remains, which may or may not prove to be a problem for the campaign ahead.
"For me personally I think Skripnik has to win a bit of my faith back," says Christian. "I think that we were so wildly inconsistent that he has to have some part of that."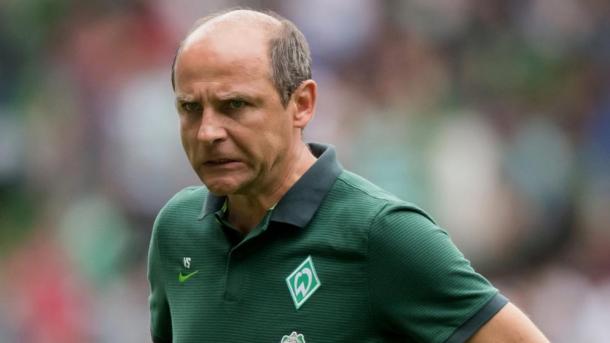 The Ukrainian is seen as being tactically naïve, and slow to react to what the opposition are doing. This has not helped their cause in defence, and that is something he will have to improve if the club are going to really improve under his watch.
However he should benefit from the change of philosophy that Baumann is bringing about. The club has tried to rely on younger and cheaper players, but that hasn't worked, and so now they've brought in players with experience and, in many cases, know what it takes to succeed at this level.
There are no great ambitions for the club this season, with Baumann saying the expectations are "that we work every day with enthusiasm and passion, particularly in matches, where we must always give everything."
"I'd love to see top ten," says Christian, "that to me would prove we've made some strides in the right direction." However he wouldn't be shocked by anything from sixth right down to bottom. Ultimately he hopes there's there or four teams worse than they are, "more so that these guys can play to Herr Baumann's expectations, and the supporters' hopes."
On the way back up?
The club are clearly trying to move on from a difficult few years. The influence of Baumann is having a big, positive impact on the identity of the club, and the hope is that they can slowly claw back the prestige the club has lost over the past few years.
Even so, it could be a tough season. The Bundesliga is absolutely unforgiving, and in recent years it has shown that any club that is off the boil could easily be dragged down into the relegation dog fight. Bremen have already been there themselves, and know that if they don't get things right, it will be another tough season.
What if it does go according to plan though? Just the season before last they were in sight of Europe, and that's a sign of how close the margins are – they were three points behind Borussia Dortmund then, yet only eight points ahead of the bottom three. And last year, there difference between a relegation battle and Europe was just four wins.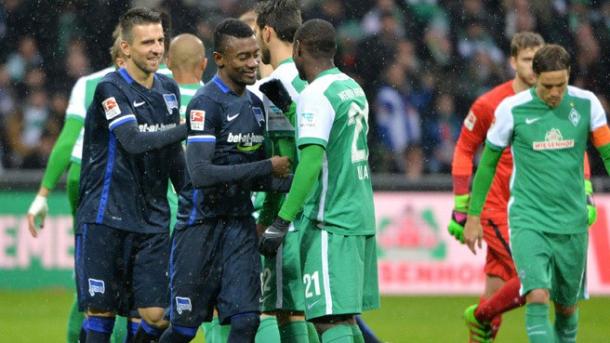 Hertha BSC finished twelve points ahead of Bremen last year, and they are the example to follow. Expected by many to have another difficult season themselves, they spent so long in the top four that a Champions League place was in their grasp, even if their form fell away in the last couple of months.
And as Christian points out, the team did score lots of goals last season, and that if they were able stop so many going in at the other end, "you'd see us jump up the table."
Concerns remain over whether Skripnik is the man to take them forward, but if the new players help to improve the squad, it could be a much more positive season for them. If they don't, it will be another long season.
Quotes via Werder Bremen and Kicker. Christian is on Twitter - @SvwOMYTfc.