All the WSL transfers from this month and last in what's proving to be one of the busiest windows in memory.
As well as bringing in Turbine Potsdam duo Lia Wälti and Tabea Kemme, the Gunners have signed Pauline Peyraud-Magnin as back up for Sari van Veenendaal with second choice goalkeeper, Anna Moorhouse off to West Ham. Louise Quinn and Katie McCabe have both penned new deals with youngster, Lauren James off to Manchester United and former Gunner Josi Henning having announced her retirement.
Having lost Jess Carter to Chelsea, Fran Stenson to Manchester City and Tanya Oxtoby from their back-room to Bristol City there has yet been some good news for Birmingham City fans. Off of the back of a sterling season, Lucy Staniforth has moved from Sunderland as Lucy Quinn and Marisa Ewers have signed new terms with the club.
Still rather conservative, Brighton have only announced the signings of Kayleigh Green from Yeovil Town and England youngster Ellie Brazil after a year with Fiorentina. Nina Wilson has left for Lewes but Kirsty Barton, Laura Rafferty and Fliss Gibbons have all signed new deals with the Seagulls.
There has been little for Bristol fans to get excited about recently, following the loss of their manager and star player to Manchester clubs, Millie Turner and Aimee Palmer have both joined Willie Kirk at United. Meanwhile, Jasmine Matthews and Yana Daniëls have both left for Liverpool with Millie Farrow also having announced her departure. The only addition to the depleted set-up that of Tanya Oxtoby from Birmingham City, who'll take over as manager.
Keeping busy as ever, Chelsea have added depth across the pitch, recruiting Lizzie Durack, Sophie Ingle and Jess Carter from fellow WSL teams. In addition, the Blues have brought in New Zealand centurion Ali Riley and young Finn, Adelina Engman from Damallsvenskan clubs. Losing players as well, Gilly Flaherty is the third player to leave for West Ham with Gemma Davison moving to Reading and Fran Kitching off to Sheffield United.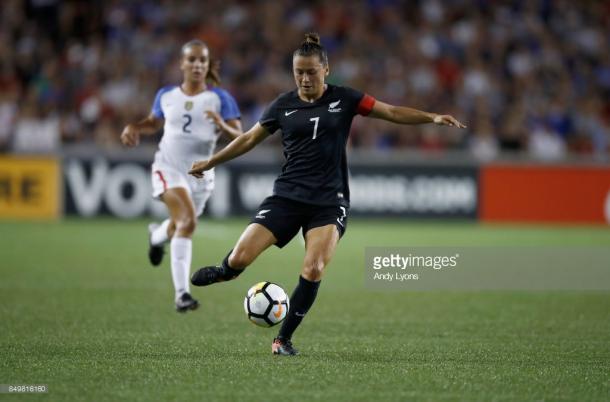 Still very measured in their dealings this window, Everton have made a second signing, adding to their Dutch core by bringing in Dominique Bruinenberg from Sunderland. In Somerset, Yeovil have barely made a peep, only having announced former Millwall man, Lee Burch as their new coach after the departure of Jamie Sherwood.
Having lost huge swathes of the team before Scott Rogers departure was announced, new manager Neil Redfearn has been busy building a squad from the ground up. With Alex Greenwood, Martha Harris, Amy Turner, Emily Ramsey, Naomi Hartley and Lucy Roberts all departing to join Manchester United with captain Gemma Bonner off to Manchester City to join Caroline Weir and Ingle off to Chelsea.
The former Belles boss swift to bring in Leandra Little and Rhiannon Roberts from his former club as well as recruiting Bristol pair, Jasmine Matthews and Yana Daniëls. German goalkeeper Anke Preuß has joined from Sunderland and one of Millwall's stand-outs from last season, Leighanne Robe has earned a move to the top tier.
Still looking to find the right balance and numbers in the squad, Julia Spetsmark and Tessel Middag have left as Jane Ross has joined West Ham and young duo Elle Toone and Fran Bentley have made the cross-town switch to United. Fran Stenson has been brought in for cover between the sticks with Gemma Bonner making the move from Liverpool and Belgian international Tessa Wullaert signed from Wolfsburg as Abbie McManus has penned new terms.
Busy securing some of last season's stand-outs for the new season, Remi Allen, Jo Potter, Jade Moore and Kirsty Pearce all signed new deals with returning loanee Charlie Estcourt agreeing a new deal after a season with Bristol. Strengthening each area of the pitch, Rachael Laws has been brought in from Sunderland as German-born Scottish international Sophie Howard has signed from TSG Hoffenheim with Gemma Davison moving from Chelsea.
Another new manager with a task on his hands, Matt Beard has wasted little time in setting up his team, bringing in the Chelsea trio of Becky Spencer, Claire Rafferty and Gilly Flaherty as well as Eredivisie pair Esmee De Graaf and Lucienne Reichardt. In addition, Jane Ross has signed from Manchester City and Anna Moorhouse from Arsenal with Brianna Visalli making trip across the Atlantic to join form the NWSL. Rosie Kmita and Vyan Sampson have both signed new deals with Jasmine Auguste, Amber-Keegan Stobbs, Georgia Miller, Whitney Locke leaving for pastures new.