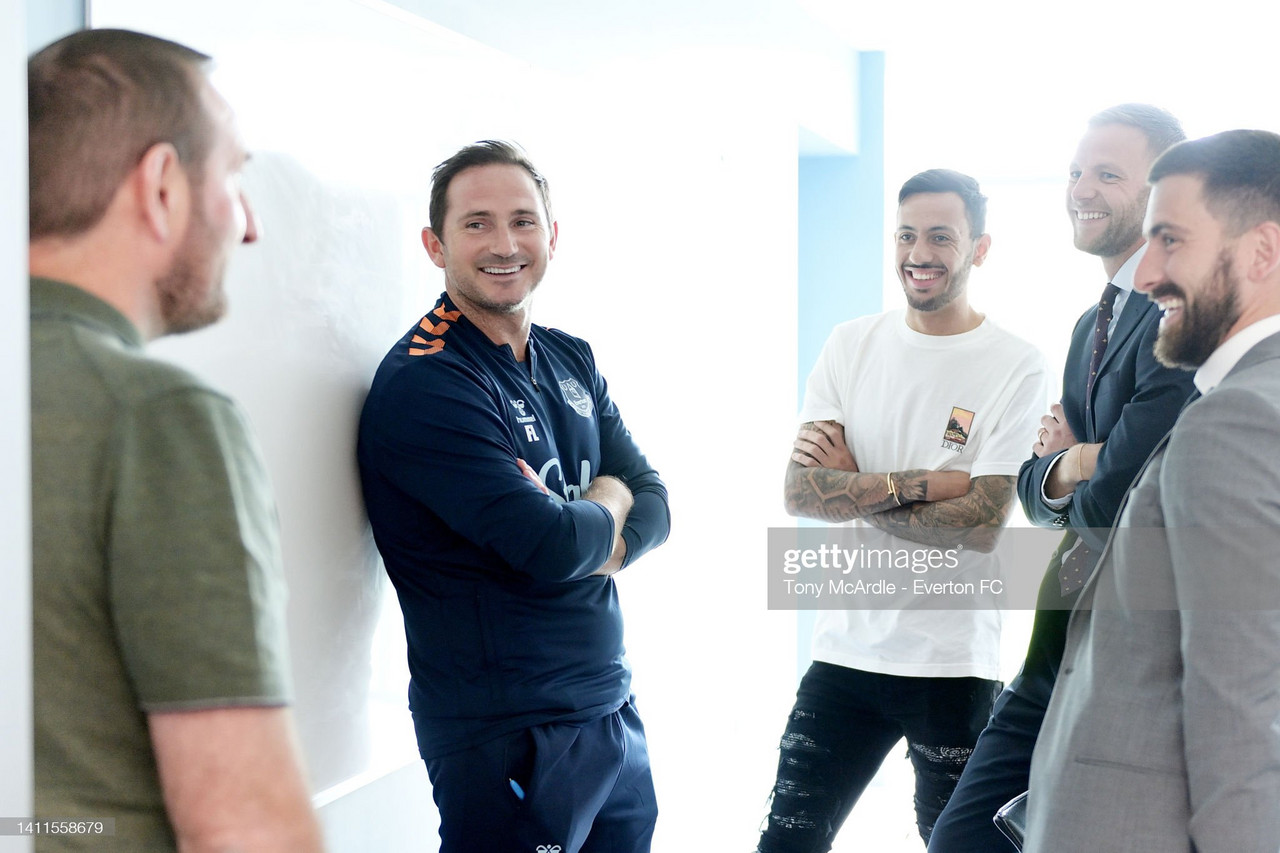 What is a Director of Football?
The importance of elite level football clubs employing a good Director of Football (DoF) is at an all time high. Simply put, their role is to bridge the gap between the manager or coach, and the clubs board and chairperson. Depending on the structure of the club, they often control the day-to-day aspects of running the club so that the manager can focus on its on-field performance.
Such day-to-day responsibilities often include monitoring long-term strategy, the improvements of facilities, overseeing the youth academy and importantly, movements in the transfer market. Because of this, it is vital to a club's success that the link between manager, to DoF and up to board level is strong. Unfortunately, this hasn't always been the case at Everton.
Everton's financial failures
In February 2016, former Arsenal stakeholder Farhad Moshiri, a British-Iranian businessman paid a reported 200m to acquire 49.9% of Everton Football Club. At first, this saw long-time chairman Bill Kenwright remain owner. However, Moshiri would further increase his stake to 68.6% in September 2018, and then to 77.2% in July 2019, making him the majority shareholder.
This saw him take over the responsibilities of paying for Everton's brand-new waterfront stadium, currently under construction on the Bramley-Moore Docks, which is likely to be ready to use come the start of the 2023-24 campaign. Recently Moshiri welcomed the idea of selling his majority shares to a host of consortium's, the keenest being led by ex-Chelsea and Manchester United CEO Peter Kenyon, before announcing he planned to see out the construction of the new stadium.
During his reign so far, Moshiri has overseen the employment of two DoF's, Steve Walsh – the man who scouted Riyad Mahrez and Ngolo Kante for that notorious Leicester title-winning team, and Marcel Brands, between them spending roughly 500m in just 5 years, and the appointment and sacking of five different managers. It would frankly be an understatement to label Everton's recent business as shambolic.
A few names which particularly represent the atrocious spending of money by the club include Yannick Bolasie, who was signed for a hefty 30m from Crystal Palace and during a stint plagued by niggling injuries the Congolese international would play in royal blue just 27 times in three years, before four underwhelming loan spells at Aston Villa, Anderlecht, Sporting and Middlesbrough and becoming a free agent.
Davy Klaassen signed in the summer of 2016, a window which comically saw Everton bring in four attacking midfielders with Gylfi Sigurdsson, Nikola Vlasic and Sandro Ramirez. The dutchman arrived from Ajax with a 24m fee and an air of promise He would, however, only play 7 times for the Toffee's, scoring zero goals and registering zero assists. He left for 12m to Werder Bremen two years after joining from Ajax.
Lastly a name which all Everton fans resent, Cenk Tosun. The Turkish forward joined from Besiktas in the same summer as Klaassen for a staggering 27m on a five-year-contract. It would take all five of them years for him to reach 50 appearances for the club, in that time scoring just nine goals and going out on two loan spells -getting injured in both. Tosun had offers to leave permanently but instead sat out his contract and waited to leave on a free.
For years there have been murmurings of unrest between the DoF and the board, particularly in the case of Marcel Brands, culminating in a heated exchange between a fan and Brands which was captured on the 1st of December during Rafa Benitez's spell in charge of the blues. Brands would leave and cite a 'difference in vision' between him and the board.
It had been suspected for a long time that Brands was often not given the backing to sign players he wanted, with Moshiri stepping on his feet and trying to do his job for him despite lacking any expertise whatsoever. Many have theorised that Moshiri was keen to own a football club because he was so limited in making his own mark at former club Arsenal.
Moving away from the past and instead focusing on the present and future of Everton Football Club, this year saw the employment of a new DoF, Kevin Thelwell, in February 2022. He formerly took up this role at Wolverhampton Wanderers, as well as previously working similar roles at Derby County and Preston North End.
This time around, it feels different. Thelwell has already made his mark on the Everton squad and started doing so very early. James Tarkowski was the first signing through the door at Finch Farm, signing the day his contract at expired, moving from Burnley for free. This was a signing credited both to Thelwell and manager Frank Lampard, with the veteran defender choosing the Toffee's over Newcastle United and Steven Gerrard's Aston Villa.
Everton's second summer signing best represents the trust in Thelwell, with wing back Ruben Vinagre signing on loan from Sporting. The young Portugese arrived after previously working under Thelwell at Wolves and arrives to provide good cover to Vitalii Mykolenko on the left of Everton's back five.
The blues' third and most recent confirmed signing came in the form of Dwight McNeil, also arriving from North-Western neighbours Burnley. McNeil has reportedly been admired by Thelwell, as well as by Everton for a few years, who tried to sign him last summer. He bagged two goals on his debut ang hopes to provide competition for Demarai Gray and starlet Anthony Gordon.
Seemingly, Everton are set to announce both exciting and towering Belgian midfielder Amadou Onana from LOSC Lille, and former Everton cult-hero Idrissa Gueye, who left Merseyside three years ago to sign for European powerhouse PSG. The two will hugely bolster the spine in a team which struggled last year and get fans fully onside ahead of the new Premier League season.
Everton will also need to sign a striker, with Chelsea and former Southampton loanee Armando Broja looking to be the most likely signing. If these deals surface, I believe Everton fans can be delighted in the way Kevin Thelwell and Frank Lampard have operated in this transfer window, and the club are in safe hands following a tough time last campaign. It's amazing what a little faith can do.