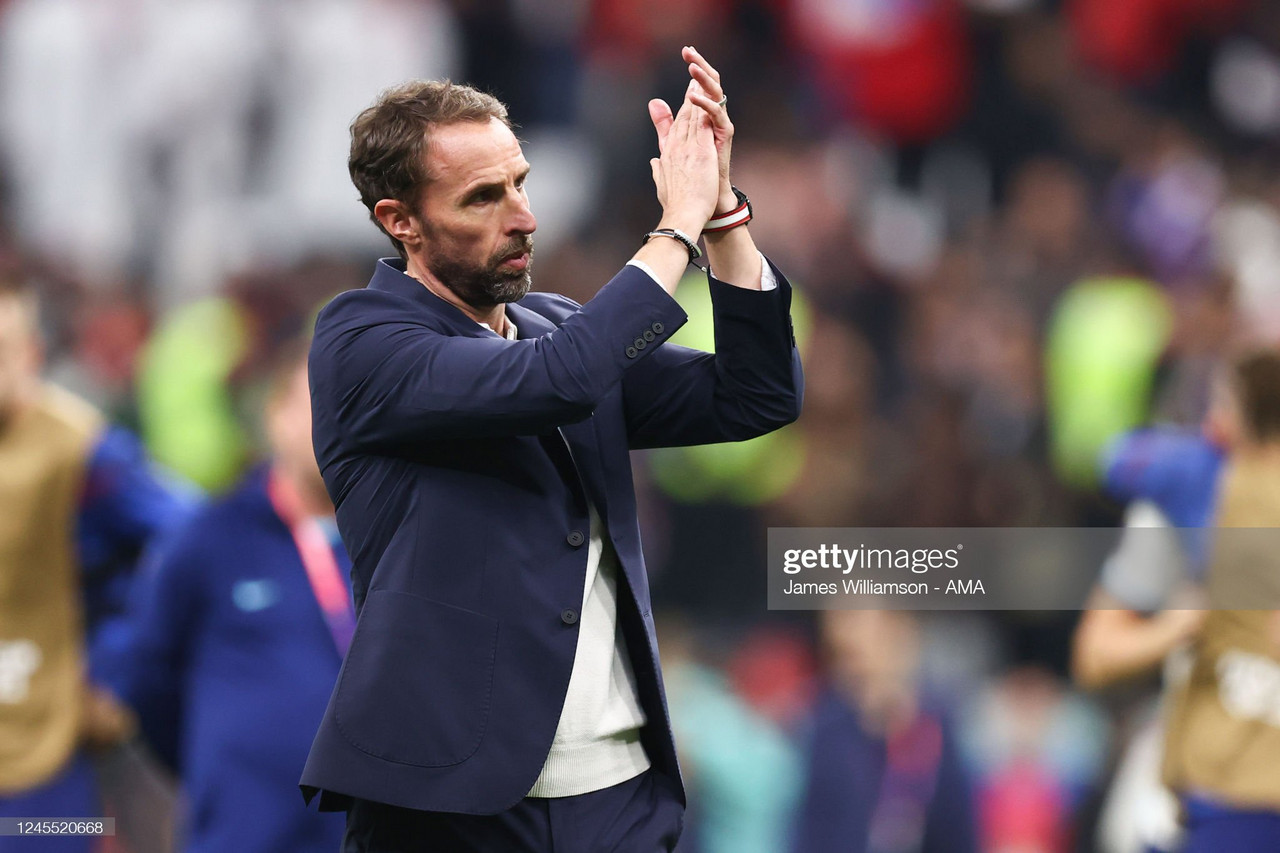 England manager Gareth Southgate said he feels the national team could have far fewer options to choose from in a few years after picking his first Three Lions side since the Qatar World Cup.
Harry Maguire, Ivan Toney and Kyle Walker all made the squad while the likes of Solly March, Raheem Sterling, who is injured, and Lewis Dunk missed out.
After the squad was confirmed, Southgate discussed his inclusions and exclusions in the squad as well as the importance of club form and equal pay between men and women's football.
Dunk missed out on the squad whilst Maguire was included despite the differing fortunes of the two this season, and Southgate said that it has not been easy to pick players based off form.
It makes for a real change since the start of his tenure, where he placed emphasis on picking a squad in the best condition in the moment as opposed to the best players historically.
The 52-year-old said it had been a struggle to weigh up form and quality.
"It's impossible [to pick players just off of form]. We've got to pick our best players where possible and then there's a balance between do you get with a certain level of player who's not playing quite as regularly or a level of player who's physically fit and doing well.
"It's interesting talking to other coaches of national teams, they feel the same that you've got to pick your best players as long as they can get to a reasonable physical level.
"You'd love to have that depth but we are shorter than the other big nations on depth of selection, I'm happy with the groups that we've got to select from and the quality we've got to select from.
"In certain positions we are short on depth, those numbers are deteriorating rapidly in the Premier League, that's not a concern for me in the next 18 months but in the next four to five years we've got to be really careful on that."
Brentford striker Toney has made the squad in his fantastic season despite the current charges for gambling that are against him.
Southgate said the competition for strikers is lesser for the next international break, and Toney's performances had more than earned him his place in the side.
"Well the fact is he's available for his club, there hasn't been a trial yet or a judgement, so I don't know on what basis we wouldn't pick him really.
"Before the World Cup Callum Wilson had a brilliant run of form and hit form just at the right time, he's obviously had a little bit of an injury which has inhibited his performances in the last few weeks.
"Ivan's been consistent across the season, of course as soon as we cut him out the squad [for the World Cup] he had a brilliant game at Manchester City which was typical.
"He's playing really well, I like his presence in games, I saw his game at Arsenal where I thought he was outstanding and he deserves his opportunity."
Southgate has been known to have a strong stance against any form of off the field disciplinary issues, dropping Phil Foden and Walker in the past because of them.
Despite that, the former Middlesbrough boss was keen to stress that the Manchester City full back had not been proven to do anything wrong having been embroiled in controversy of late.
He said that he did not want to be seen as a 'moral arbiter' and that the choice to pick him was one he did not take lightly.
"It's a complicated situation, we've spoken at length with him.
"The fact is at the moment that he's back playing with his club.
"There's no conclusive evidence to leave him out at this stage."
On equal pay for women's football
Whilst criticism of the lack of equal pay within football continues to cause concern in world football, Southgate said there would need to be the support given by broadcasters to make equal pay viable.
Whilst he agreed that equal pay should be the case in international football, he suggested that the cash in the women's game would make it hard to sustain.
"I know for the girls a huge part of the drive for them to succeed in the summer was the legacy piece, and that opportunity for everybody to be able to play sport was high on their agendas so its brilliant they've been able to achieve that and get that through.
"In terms of equal pay, I think if men and women are doing the same job and men are being paid more, then that's an aspect that can't be right.
"Equally, if we're in an economic world, where within football there's got to be the funds available to pay, then in order to pay equally, the broadcasting figures or the sponsorship figures have to tally.
"It's probably an area that people don't want to speak about, but I think there's an economic reality to that.
"I have a daughter and if she's in an office and she's doing the same job as someone next to her, I'd want her to be paid equally, there's no doubt about that."